Business of Saving the Planet: A Call to Environmental Leadership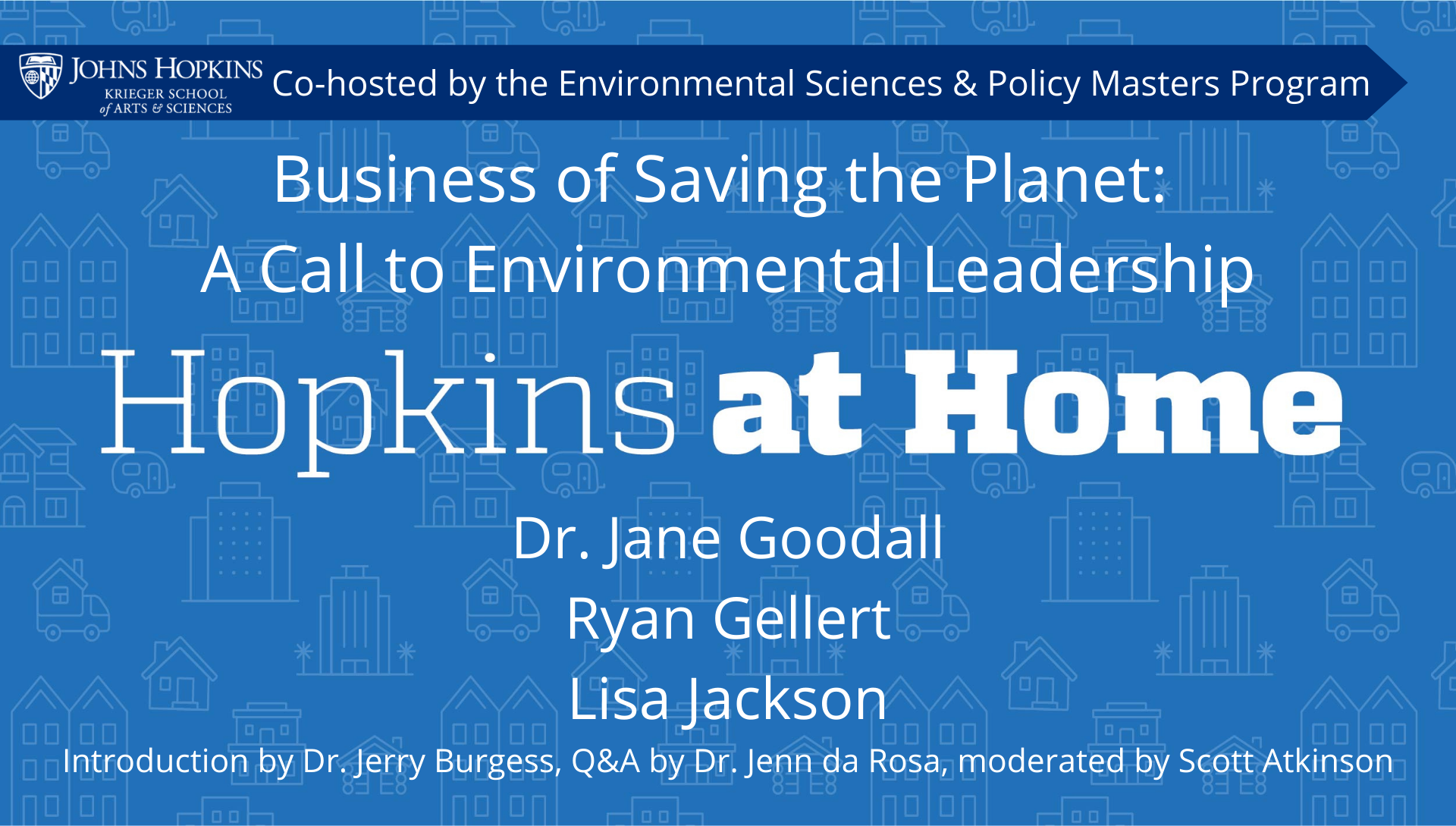 Brought to you by Hopkins at Home and the Environmental Sciences and Policy Masters Program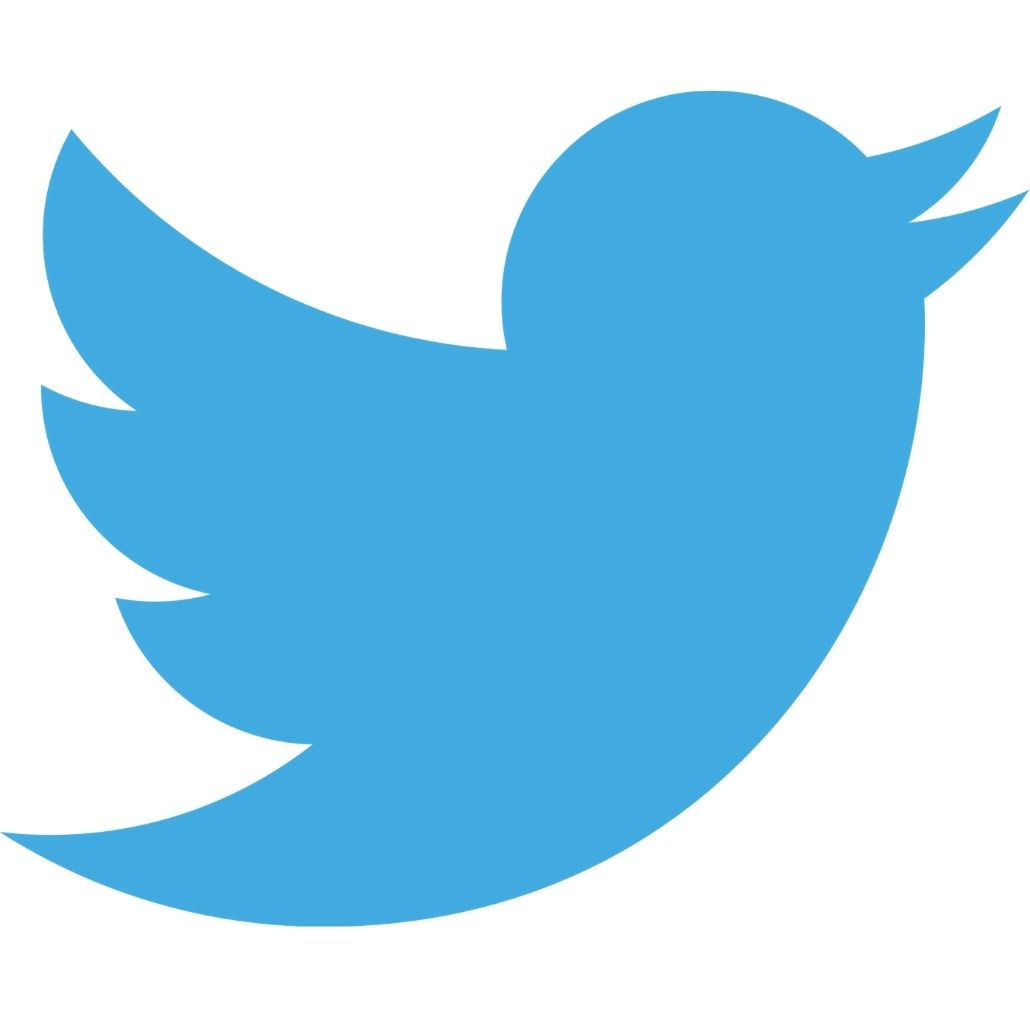 Follow us on Twitter to join the conversation: @HopkinsatHome, #HopkinsatHome
REGISTER HERE to tune in on Monday, April 12, 12 - 1:30 PM ET
ABOUT THE PROGRAM
Leadership is the art of motivating and shepherding groups of people to act toward achieving a common goal. In a business setting, this can mean directing workers and colleagues with a strategy to meet the company's needs. Right now, developing environmental leaders within the private and public sectors is a global priority. Without strong leaders, we won't respond effectively to the challenges of climate change, nor be able to chart a path towards a regenerative society. Through the personal stories of our three guests, our discussion will explore what makes a great leader and serve as a dialogue for people who aspire to be strong, impactful environmental leaders in their families, communities, companies and/or on a bigger scale. Join us for this discussion with Dr. Jane Goodall, Ryan Gellert, and Lisa Jackson, with an introduction from Dr. Jerry Burgess, Q&A led by Dr. Jenn da Rosa, and moderated by Scott Atkinson.
For more information about the Johns Hopkins University Environmental Sciences and Policy Masters Program, click here. 
ABOUT THE PANELISTS AND MODERATOR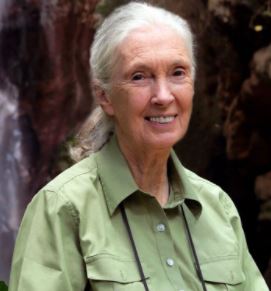 Equipped with little more than a notebook, binoculars, and her fascination with wildlife, Jane Goodall braved a realm of unknowns to give the world a remarkable window into humankind's closest living relatives. Through nearly 60 years of groundbreaking work, Dr. Jane Goodall has not only shown us the urgent need to protect chimpanzees from extinction; she has also redefined species conservation to include the needs of local people and the environment. Today she travels the world, speaking about the threats facing chimpanzees and environmental crises, urging each of us to take action on behalf of all living things and planet we share. For more information about Dr. Jane Goodall and her work, visit https://www.janegoodall.org/.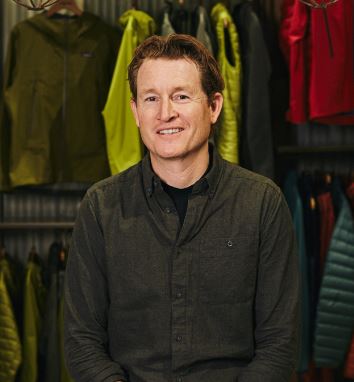 Ryan Gellert is chief executive officer (CEO) of Patagonia Works and Patagonia, Inc. Prior to his appointment to this global role, Ryan spent six years as Patagonia's general manager of Europe, the Middle East and Africa. During that time, he elevated Patagonia to a position of leadership in Europe's outdoor industry and environmental communities, overseeing all sales, marketing, environmental and operational activities for the brand. Under Ryan's stewardship, Patagonia launched its first global environmental campaign around a European initiative: Save the Blue Heart of Europe, an international crusade to protect the last wild rivers of Europe from over 3,000 planned hydropower projects. He also launched Patagonia Action Works in the region, an online tool to connect people with local and global environmental groups, allowing them to take action on causes they care about. Ryan has lived and worked in the United States, Asia and Europe. Before joining Patagonia, he spent 15 years at Black Diamond Equipment, where he held a number of roles, including brand president, vice president of supply chain management and managing director of Black Diamond Asia. An avid climber and backcountry snowboarder, Ryan has climbed and ridden all over the world. He has extensive experience working with direct action environmental groups, having served on the boards of Access Fund, Protect Our Winters, the European Outdoor Group and the Soil Heroes Foundation. In addition, he was a founding individual member of 1% for the Planet. Ryan holds a JD from the S.J. Quinney College of Law at the University of Utah; an MBA from the Florida Institute of Technology; and a BSBA in finance from the University of North Carolina at Charlotte.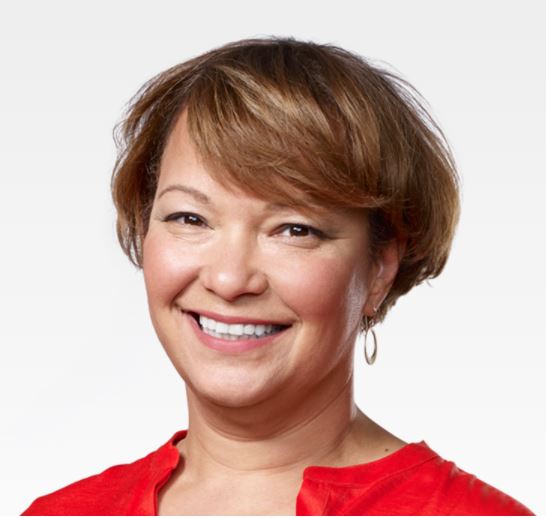 Lisa Jackson is Apple's vice president of Environment, Policy and Social Initiatives, reporting to CEO Tim Cook. Lisa oversees Apple's efforts to minimize its impact on the environment by addressing climate change through renewable energy and energy efficiency, using greener materials and inventing new ways to conserve precious resources. She is also responsible for Apple's education policy programs, its product accessibility work and its worldwide government affairs function. From 2009 to 2013, Lisa served as Administrator of the US Environmental Protection Agency. Appointed by President Barack Obama, she focused on reducing greenhouse gases, protecting air and water quality, preventing exposure to toxic contamination, and expanding outreach to communities on environmental issues. She has also served as chief of staff to New Jersey Governor Jon S. Corzine and as commissioner of New Jersey's Department of Environmental Protection. Lisa holds a master's degree in Chemical Engineering from Princeton University and a bachelor's degree in Chemical Engineering from Tulane University. She serves on the boards of Tulane, SF Film, Conservation International and Emily's List.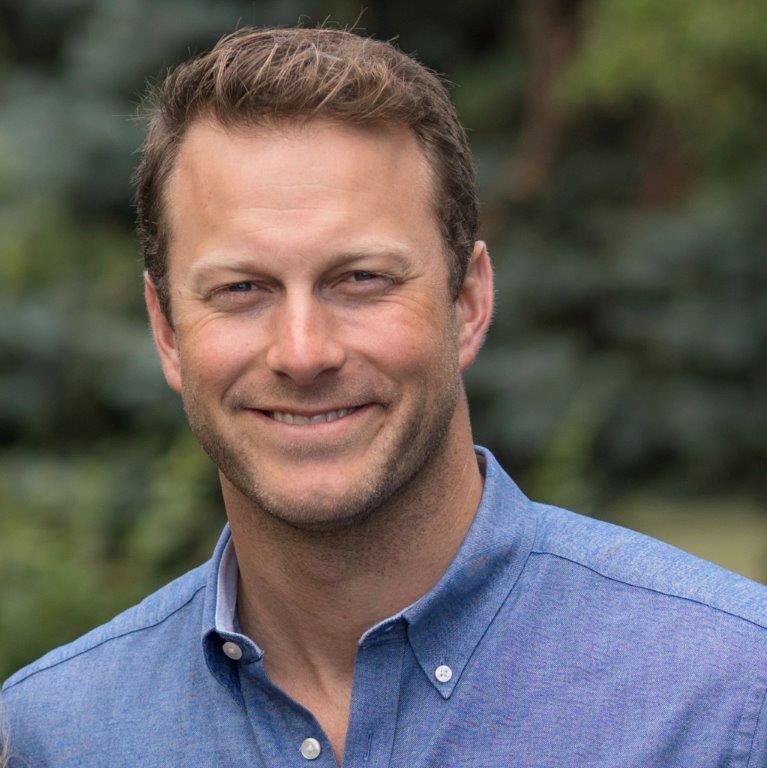 Scott Atkinson, MS (A&S '20), serves as Managing Partner & Co-Head of Heidrick & Struggles' Global Sustainability Office, where he places Chief Executives, Board of Directors and senior leaders within companies and organizations that focus on advancing environmental and social impact initiatives across the globe.  Recent he has had the opportunity to work within clients including All Raise, AppHarvest, Impossible Foods, Indigo Agriculture, Jane Goodall Institute, Kite Hill, National Geographic Society, Planet Labs, San Diego Zoo Wildlife Alliance and Virgin Galactic. Additionally, Scott serves as Managing Partner for H&S' Global Venture Capital Practice. Outside of work Scott is Chair of the board for Earth League International (ELI), an innovative hybrid non-profit organization consisting of former FBI and CIA officers, analysts, and undercover investigators who protect nature by investigating and exposing wildlife criminals worldwide, including poachers, traffickers, and corrupt government officials. Also, Scott is on the advisory board for the Surf Conservation Partnership, a groundbreaking collaboration between Save The Waves Coalition and Conservation International that is mobilizing surfing communities to expand conservation of critically important marine and coastal ecosystems. The Partnership's goal is to create more than 20 Surf Protected Areas around the world, covering more than 1 million hectares of coral reef, mangrove, coastline, and coastal forest by 2023. Scott earned a masters of environmental sciences & policy, with a concentration in conservation biology, from Johns Hopkins University and a B.A. in history from Middlebury College where he concentrated his studies on the modern civil rights movement.
ABOUT THE WELCOME AND Q&A PRESENTERS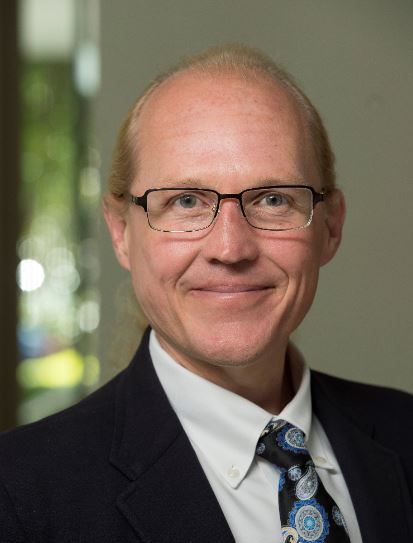 Jerry L. Burgess, Ph.D., is Director of the MS in Environmental Sciences and Policy as well as the Geographic Information Systems masters and certificate programs. Dr. Burgess received his doctorate in Ecology from Johns Hopkins University. His research interests are highly interdisciplinary utilizing the disciplines of biology, ecology, geology and soil science to explore community dynamics and invasive ecology in urban, rural and forested landscapes. Trained as a metamorphic and structural petrologist, in his early research he has used petrologic and geochemical tools to investigate igneous and metamorphic rocks and relate their petrogenesis to the growth and evolution the Canadian Appalachians. A great deal of his career has been spent skirting two different professional spheres: one as an educator where he served as the STEM science chair in various school systems; and the other sphere has been spent solving environmental issues such as soil and groundwater remediation. As an educator, his topics of focus include bringing research results into teaching and learning and inculcating inquiry-based learning into broader use in the geosciences and public school settings. Recently he has become engaged in the structure and dynamics of geoecosystems. In particular, seeking to understand the edaphic relationship between geologic substrate, soils and plants using a complimentary suite of approaches that integrate field observations with novel techniques (e.g. stable isotopes) and controlled environmental systems (e.g. growth chambers, greenhouse settings) to address questions that intersect plant physiological ecology, soil ecology and geology in an ecosystem context. Dr. Burgess has worked in a variety of academic, research, educational and consultant based settings. His current projects include conservation threats to edaphic ecosystems and tectonics of the Appalachians. For more information on current research areas, please visit his personal research site.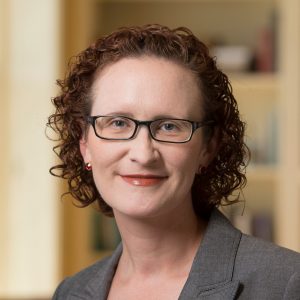 Dr. Jenn da Rosa, Ed.D. is the Program Coordinator for JHU Energy and Environmental Programs. Dr. da Rosa has a background in geology, oceanography, and science education, specializing in climate change misconceptions and cognition. She advocates for the use of conceptual change strategies to address earth and environmental science misconceptions. Her research interests include earth and environmental science education, adult learning philosophy, experiential and active learning strategies, science misconceptions, behavioral economics as applied to climate and environmental issues, and public land policy.