Virtual Coffee Chat with the Dean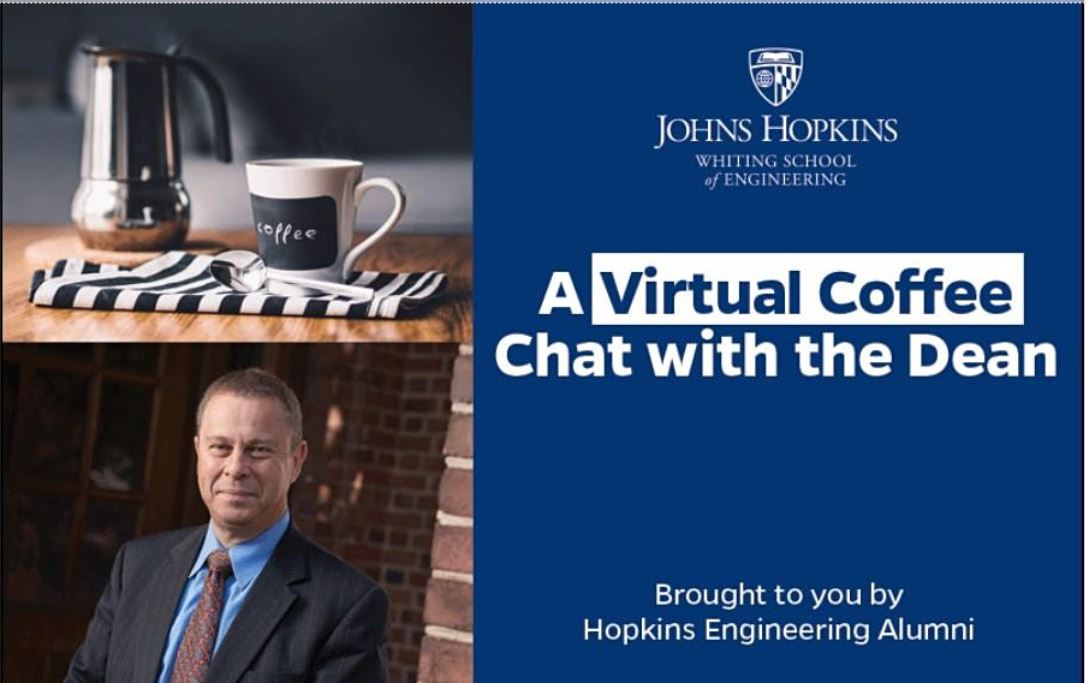 Join a virtual conversation with Dean Schlesinger about how the university & the Whiting School is adapting during the COVID-19 pandemic.
About this Event
During this Virtual Coffee Chat series, Dean Schlesinger will share updates on the university's current operations as well the Whiting School's current work that is contributing to the fight against COVID-19.
Register now, the session is limited to 20 alumni registrants. All other registrations will be added to the waitlist. Additional sessions may be added based on interest.