Lunch with the Libraries - A Curator's Tour of the George Peabody Library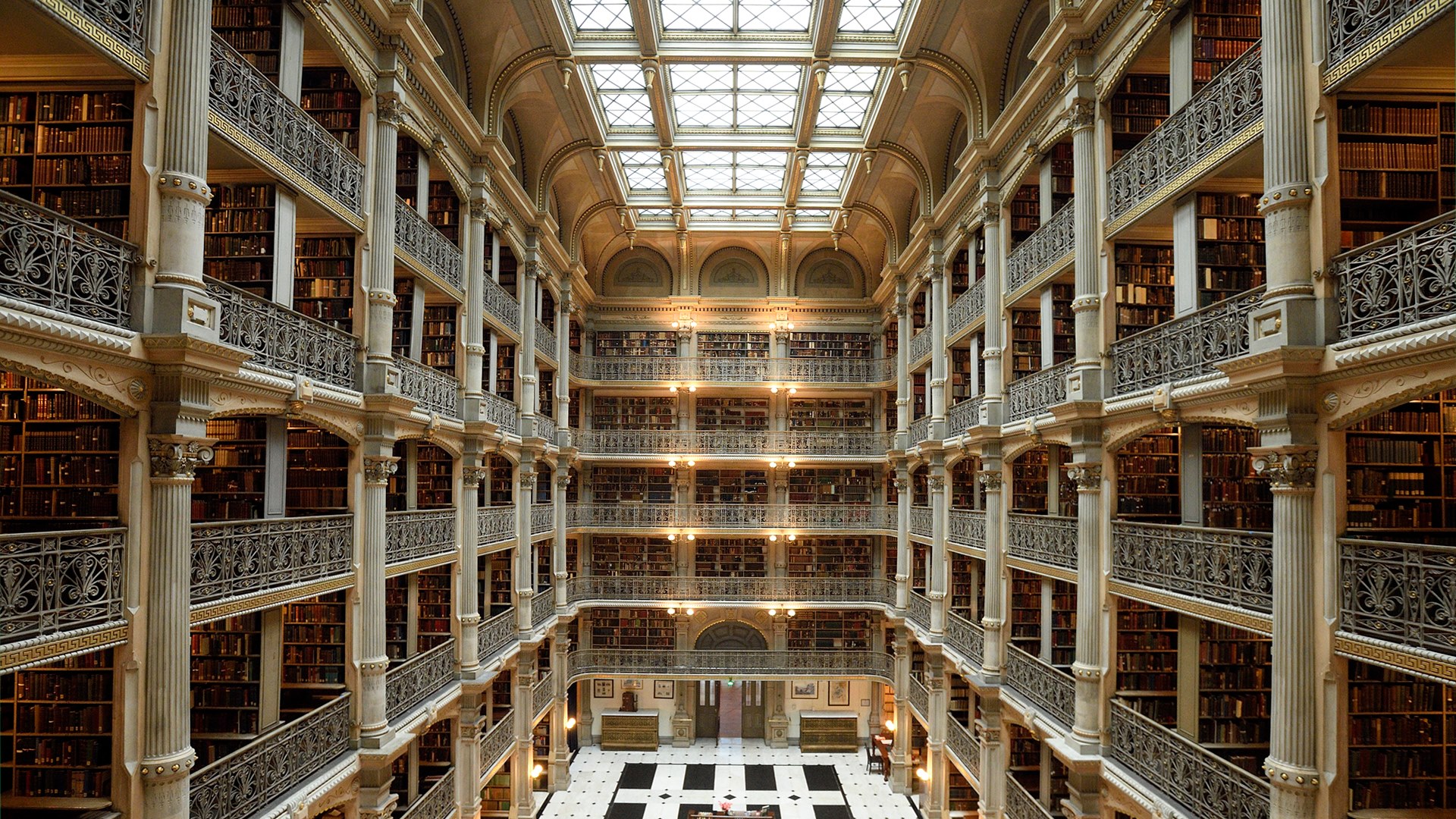 Sponsored by the Sheridan Libraries & University Museums, the Friends of the Johns Hopkins University Libraries, and the Arts, Entertainment, Media, and Entrepreneurship Affinity

Johns Hopkins University's George Peabody Library is one of Baltimore's crown jewels of research and learning. Opened in 1878 as a public library, it is known as Baltimore's "Cathedral of Books" and is consistently ranked among the most beautiful libraries in the world. Part of the Special Collections division of the Sheridan Libraries, the library contains over 300,000 rare volumes from the Renaissance to the 19th century.

Join Paul Espinosa, Curator of the Peabody Library, as he leads a live virtual tour of the library. Along the way he'll highlight some of the library's historic treasures, and share its history, mission, and stunning architecture.
Join from a PC, Mac, iPad, iPhone or Android device
Please click this URL to join. https://jh.zoom.us/j/92578478043
Or join by phone: US: +1 301 715 8592
Webinar ID: 925 7847 8043

MEET OUR SPEAKER
Paul Espinosa, Curator of the George Peabody Library, The Sheridan Libraries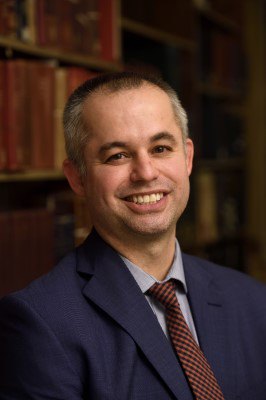 Paul Espinosa holds master's degrees in Classics and Library Science from the University of Maryland, College Park. As curator of the George Peabody Library since 2016, he helps researchers access and use the collections, conducts classes using primary sources, leads tours, and organizes special exhibitions with his library colleagues. When not at work, he enjoys reading!

To learn more about the George Peabody Library, and how to join the Friends of the Johns Hopkins University Libraries, visit these websites:

https://www.library.jhu.edu/library-departments/special-collections/historic-collection-at-george-peabody-library/
https://www.library.jhu.edu/give/friends-of-the-libraries/

Don't miss our other programs in our Lunch with the Libraries' Series!
November 13th - Cooks and Their Books: A Culinary Journey through the Sheridan Libraries' Special Collections' Cookbooks
December 4th - The Ephemeral Renaissance: The Unique and Impossibly Rare at Hopkins from the 15th to the 17th Centuries
December 11th - Preservation and Access: The Importance of Digitization