Alternative Proteins & The Future of Food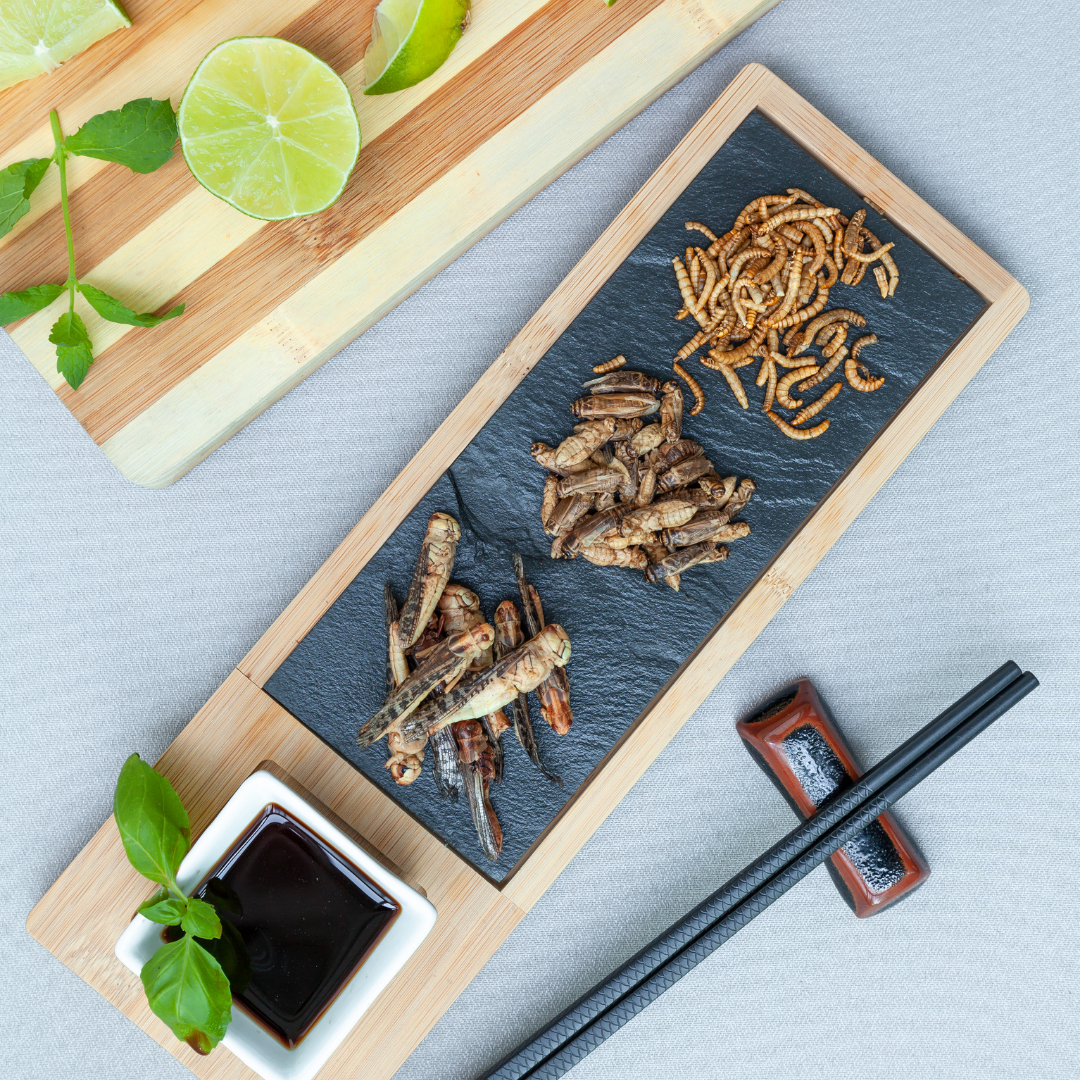 Sponsored by the Healthcare Affinity and the Johns Hopkins Alternative Protein Project

Join us as we discuss the emerging area of alternative proteins and their impacts on the future of the food industry, public health, the environment, economics, social well-being, and more! Our panel will discuss this emerging sustainable food system and its future.
Join from a PC, Mac, iPad, iPhone or Android device:
Please click this URL to join. https://jh.zoom.us/j/97438060632
Or One tap mobile: +13017158592
Webinar ID: 974 3806 0632


MEET OUR SPEAKERS
Liz Specht (Engineering '09), Director of Science and Technology, The Good Food Institute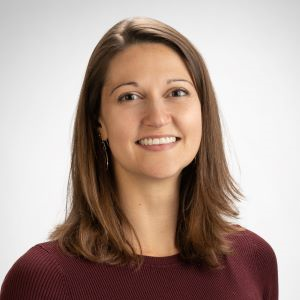 Liz works to identify and forecast areas of technological need within the alternative protein field. Her efforts also catalyze research to address these needs while supporting researchers in academia and industry to move the field forward. Liz has a bachelor's degree in chemical and biomolecular engineering from Johns Hopkins University, a doctorate in biological sciences from the University of California San Diego, and postdoctoral research experience from the University of Colorado Boulder. Prior to joining GFI in 2016, Liz had accumulated a decade of academic research experience in synthetic biology, recombinant protein expression, and development of genetic tools. She is a firm believer in the power of technology to enable us to meet growing food demands in a sustainable way.

Adam Bergman (A&S '95), Managing Director, EcoTech Capital


Adam Bergman is Managing Director of EcoTech Capital, a boutique investment bank at the intersection of technology innovation and climate change. Adam is a sustainability executive leader with almost 25 years' experience raising capital and executing M&A transactions. He also provides strategic advice and financial guidance to senior executives and boards on strategic partnerships and growth strategies. As one of the first investment bankers to focus exclusively on the CleanTech sector, starting in 2005, Adam is recognized as a leading subject matter expert and is a frequent speaker at industry events and publisher of articles on sustainability. He has extensive transaction experience working on financings and M&A globally, including deals in the AgTech & FoodTech, biomaterials, energy efficiency, energy storage, Industrial IoT, mobility & transportation, renewable energy, smart grid and water technology sectors.

During the last six years, Adam built an industry leading AgTech & FoodTech investment banking practice creating a broad ecosystem to help drive adoption of technology and innovation throughout the broad food & ag value chain. Additionally, Adam established the AgTech cohort for Wells Fargo's innovation incubator (IN2), which was launched at the Donald Danforth Plant Science Center in St. Louis, MO, in 2018. Over the past 20+ years, he has worked for leading global investment banks, including Deutsche Bank, Jefferies, JPMorgan, Rothschild, UBS and Wells Fargo, and has completed over $12 billion in domestic and international financings and over $25 billion in domestic and cross border M&A, restructuring and strategic advisory transactions.

Adam has a B.A. in Political Science from Johns Hopkins University, where he was inducted into Phi Beta Kappa. Additionally, he holds an M.A. in International Development from the International University of Japan. Adam lives in San Francisco, California with his wife and two children.

Becky Ramsing (Public Health '99), Senior Program Officer, Food & Community Public Health, Johns Hopkins Center for a Livable Future


Becky is a senior program officer with the Food Communities and Public Health Program, primarily responsible for managing the Center's science advisory role with the Meatless Monday Campaign. At CLF, she overseas research, communication, evaluation and programming that facilitate a shift sustainable, healthy diets that are plant-centric and lower in meat.

Linking nutrition with agriculture has been a focus of her passion and work over the past years­––from working with local farmers and food suppliers, to promoting consumption of local foods, to helping resource limited families here and abroad access fresh, affordable food. Becky believes good nutrition for everyone relies first on a healthy food system. In the same way, addressing hunger and food security within the scope of agriculture cannot be separate from nutrition.

Becky is active as a board chair of Aids Orphan Education Trust, which supports a Ugandan organization serving orphans and vulnerable families. She is an avid runner and is passionate about all things vegetable—from soil to table—and loves gardening, cooking and eating.

Raychel Santo (A&S '14), Senior Program Coordinator, Food Production & Public Health, Food Communities & Public Health, Johns Hopkins Center for a Livable Future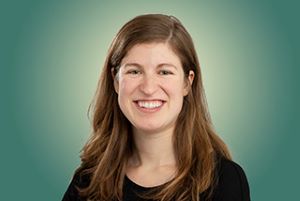 Raychel is a Senior Research Program Coordinator with two programs at the Center: the Food Production and Public Health program and the Food Communities and Public Health program. In this role, she works on a variety of projects related to local/regional food policy councils and governance (through the Food Policy Networks project), the relationship between diet and climate change, urban agriculture, and institutional food procurement.

Originally from Dayton, Ohio, Raychel's interests in preventive health, environmental sustainability, and community empowerment began with her discovery of the sustainable food movement. As an undergraduate at Johns Hopkins, she immersed herself in academic and research pursuits to learn more about this emerging field. Double-majoring in Public Health and Global Environmental Change & Sustainability, Raychel directed her studies to better understand how pesticides, toxicants, and environmental conditions affect human and ecological health. She learned about the physical effects and psychological influences of our diets; how climate change will affect local, regional, and global food production and security; and the social and political implications of various food policies. During this time, she worked with the CLF as a student research assistant (2010 to 2013) and as a full-time program coordinator (2014 to 2015), gaining a more critical eye toward understanding the complexity of creating systemic solutions to our food-related issues. After completing her Master's degree in Food, Space & Society at Cardiff University School of Geography & Planning with the support of the US-UK Fulbright Commission, Raychel returned to the CLF full-time in spring 2017.

Raychel extends her passions to extracurricular life as well. She co-founded Real Food Hopkins, a chapter of the national Real Food Challenge student movement committed to bringing local/community-based, ecologically sound, humanely raised, and fair food to the JHU campus and surrounding Baltimore area. In addition to organizing food advocacy and awareness events, the group was instrumental in getting the University to commit to purchasing at least 35 percent "real" food by 2020. An avid gardener at the Blue Jay's Perch Community Garden, she can often be found there weeding, digging, and chatting on the weekends. She also enjoys cooking, yoga, hiking, and playing cards and board games.

MEET OUR MODERATOR
Lauren Blake, Biophysics PhD Candidate, Johns Hopkins School of Medicine | Co-founder, JHU Alternative Protein Project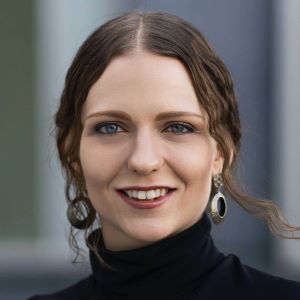 Lauren is a PhD candidate at the School of Medicine studying RNA biophysics in living cells. She received her Bachelors degree at the University of Cincinnati in Biomedical Engineering in 2016. Anyone who knows her is aware of her unrelenting passion for shifting the world towards alternative foods, textiles, and materials that do not require animal agriculture. This goal, combined with her engineering and biophysics background, led her to cofound the Johns Hopkins Alternative Protein Project at the start of this year in order to advance alternative protein technology. Lauren feels strongly that Johns Hopkins should be a leader in helping solve one of the most important, yet often overlooked, biomedical problems facing the world over the next several decades, which is equitable access to healthy and sustainably-sourced food. She is thrilled to help get this conversation started at a top biomedical research university such as Hopkins, and is honored to moderate the discussion today.

Disclaimer: The perspectives and opinions expressed by the speaker(s) during this program are those of the speaker(s) and not, necessarily, those of Johns Hopkins University and the scheduling of any speaker at an alumni event or program does not constitute the University's endorsement of the speaker's perspectives and opinions.