Alumni College in Chicago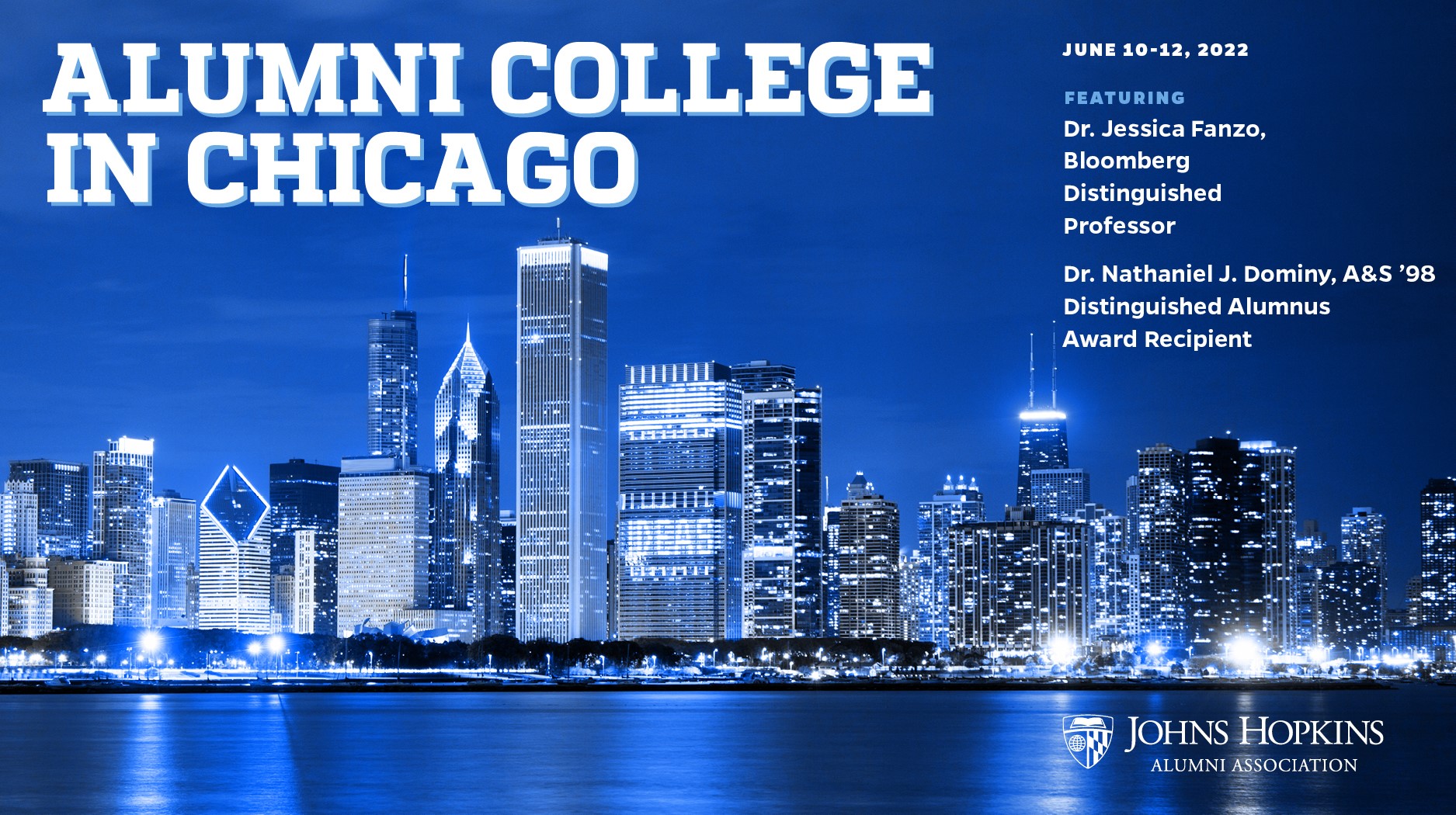 Join Johns Hopkins Alumni College for a three-day adventure in the Windy City. Dine your way through Chicago's downtown, celebrated for its architecture, world-class museums, iconic-sports teams, and famous food, while hearing from local and Hopkins experts along the way.
The focus of this getaway is food, food, food! As we dine our way through the weekend, we will explore food through two lenses: climate and history. We'll kick off the weekend with a welcome reception where you'll meet your fellow adventurers and Bloomberg Distinguished Professor, Dr. Jessica Fanzo. On Saturday, we'll enjoy family-style lunch while Dr. Fanzo helps us explore the impact of our food choices on the environment, exploring the question that her new book asks - "Can Fixing Dinner Fix the Planet?"* and end the day with an evening river tour of Chicago's famous skyline. Sunday brings us to the Field Museum with Dr. Nathaniel Dominy, alumni award winner and a professor of anthropology at Dartmouth, to dive into one of the museum's most famous exhibits – the man-eaters of Tsavo. End the day with a walking tour of Chicago-style pizzerias – save room for those deep-dish delights.
Interested in joining us but can't make it for the entire weekend? Register for the individual events that match your schedule and interest.
*use code HJAY for 30% off Jessica's book

While participating in off-campus events and meetings sponsored by the JHAA/JHM/JHHS participants must follow all public health guidelines mandated by the local jurisdiction and venue at the time of the event, including vaccination and masking and distancing guidance. Johns Hopkins strongly suggests that attendees who join in person be fully vaccinated. This is subject to change.