Androids, Cyborgs, and The Human of Our Dreams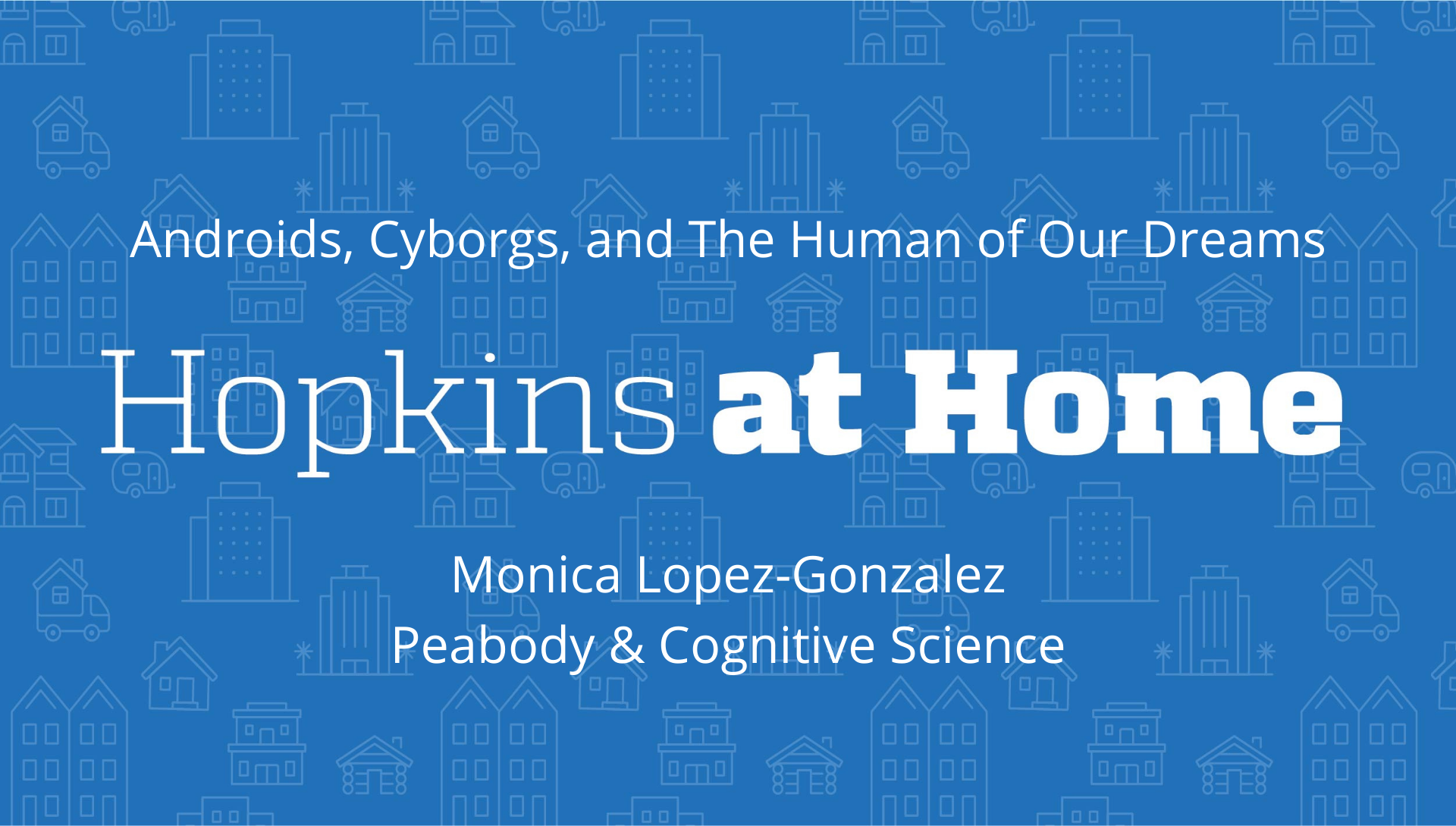 Brought to you by Hopkins at Home
Fridays, 11:30 AM - 12:30 PM EDT

Each week will consist of a short lecture followed by class discussion. All readings will be shared via email the week before class sessions begin. Although all the readings are fairly quick reads and page-turners, this is a reading intensive course. Writing a fictional narrative is suggested but not required. The last week of class (week 6) will be an open discussion for students to share their own written fictional narratives and/or ideas for the future of humanity.

Course Description
Looking for some inspiration to get your summer reading done during the dog days of summer? Search no more. In this mini-course at the intersection of world literature, the history of robotics, and cognitive science, we will explore the changing face of the humanoid robot and its societal consequences through selections of fictional narratives (the short story, novel, and theatrical play) from the eighteen hundreds to today. Merging empirical fact with creative fiction, you will also get a chance to unleash your imagination and write and/or share ideas of your very own short story, one-act theatrical play, or poetry.