Behind the Booze: How Fawn Weaver Honors History through America's Fastest-Growing Whiskey Brand
Sponsored by Hopkins Alumni in Law, Innovation Initiatives, and the Arts, Entertainment, Media, and Entrepreneurship Affinity

Join us as we host Fawn Weaver, Co-Founder and CEO of Uncle Nearest Whiskey, as she shares with us her journey to turn Nearest Green's legacy into a dedicated whiskey brand. Nathan Green, who was known to family and friends as "Uncle Nearest," was a former Tennessee slave who taught Jack Daniel how to make whiskey and is credited as Daniel's first master distiller. This event will be presented on Zoom.
Join from a PC, Mac, iPad, iPhone or Android device: Please click this URL to join. https://jh.zoom.us/j/95948431147
Webinar ID: 959 4843 1147

MEET OUR SPEAKER
Fawn Weaver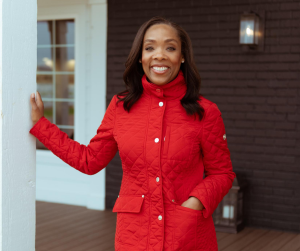 Fawn Weaver has been a serial entrepreneur for nearly 25 years. As the CEO and found of Grant Sidney, Inc. (GSI), a family-owned private investment company, Weaver has often been active in her investments, serving in leadership capacities behind the scenes. She also serves as the CEO of Uncle Nearest Premium Whiskey, a company she founded in 2016, which sits under the GSI umbrella.

Weaver is a USA Today and New York Times bestselling author who has appeared on hundreds of popular radio, morning, and television talk shows across the US, including CBS This Morning, FOX Business, the Today Show, New York Times, Los Angeles Times, and the Chicago Tribune. She has also been interviewed by top shows in Canada, United Kingdom, South Africa, Italy, Belgium, Australia, Ireland, Poland, Spain, and New Zealand.

Weaver launched her first company, a public relations and special events firm, in 1996. In addition to her firm, she served as Partner and Business Manager for G. Garvin's LLC, operator of G. Garvin's Restaurant (named one of the Top 10 New Restaurants by Los Angeles Magazine) from 1998 to 2003.

Taking a six-year break from being an entrepreneur to learn what it was like to be the employee rather than the employer, Weaver held a variety of positions in the hospitality industry. She worked as the head of special events and catering for the world-famous Viceroy Hotels in Santa Monica and as a general manager for Dimension Development Co., the operator of more than 50 Marriott and Hilton brand hotels throughout the US. The experience profoundly changed how Weaver invests and manages, focusing on a team-first organization in which she often serves as Chief Encouragement Officer, above all else.

Weaver is the founder of the Nearest Green Foundation, a 501(c)(3) non-profit organization that offers full scholarships to every descendant of Nearest Green, the first known African-American master distiller, who is honored through Uncle Nearest Premium Whiskey. Through the Operation Brother's Keeper Initiative, the Foundation supplied more than 300,000 N-95 and cloth masks to workers on the front lines and people in disadvantaged communities during the COVID-19 pandemic. In 2020, in response to the Black Lives Matter movement, the Foundation formed an alliance with Jack Daniel Distillery to create the Nearest and Jack Advancement Initiative to elevate people of color within the American whiskey industry and to greatly increase diversity in the spirits industry overall.

MEET OUR MODERATOR
Julie Ho (A&S)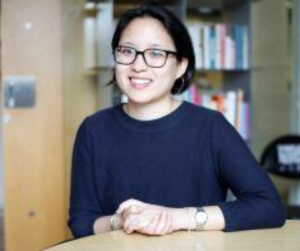 Julie Ho is a graduate of the Johns Hopkins University Krieger School of Arts and Sciences. She is a member of the Second Decade Society and has served as co-chair of her 5th, 10th, and 15th reunions. She lives in New York City where she works as a producer in experiential marketing.