Hopkins Symphony Orchestra Evenings Part III - Bloodlust: Stravinsky's Rite of Spring

Sponsored by the Hopkins Symphony Orchestra and the Arts, Entertainment, Media, and Entrepreneurship Affinity

In contrast to the Mendelssohn Violin Concerto of our last presentation, Stravinsky's Rite of Spring was blatantly––perhaps, even calculatedly––revolutionary. It depicts human sacrifice, if self-inflicted. From its set, costumes, choreography, and maybe, most of all, its music, this work screams for attention, and has never lacked it since its 1913 premiere in Paris. We will watch and discuss a video of the full ballet.
Join from a PC, Mac, iPad, iPhone or Android device:
Please click this URL to join. https://jh.zoom.us/j/95686305439
Or join by phone: US: +1 301 715 8592
Webinar ID: 956 8630 5439

Don't miss our other programs in our series of Evenings with the Hopkins Symphony Orchestra!
February 3rd - Star-Crossed: Tchaikovsky's Romeo and Juliet and Bernstein's Symphonic Dances from West Side Story
March 3rd - Exquisite Revolution: Mendelssohn's Violin Concerto
May 19th - Powerful Works of Our Time: Sanchez-Guitierrez's Girando Danzando and Dusman's What Remains

Please, register for each program individually.

Click HERE to learn more about the Hopkins Symphony Orchestra.
MEET OUR SPEAKERS
Lisa Green-Cudek, Dancer, Choreographer, and Dance Historian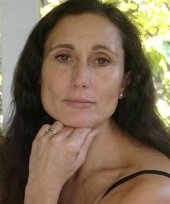 Lisa Green-Cudek teaches courses in dance history, aesthetics, technique, and creative process at Loyola University of Maryland, and teaches ballet at Johns Hopkins University. She is on the faculty of Peabody Dance where she is also the resident dance historian.

Green-Cudek has taught at Temple University and the University of the Arts in Philadelphia. She was faculty in residence at the Teacher Training Institute of Tanzundteaterwerkstatt in Frankfurt, Germany. Recent workshops for teachers include "Healing Social Wounds through the Arts" at Loyola University and "On Teaching Creative Dance" at Peabody's Annual Regional Ballet Teachers' Seminars.

Green-Cudek is an advocate of dancing through the lifespan. She is a specialist in early childhood education, taught senior citizens for seven years in Philadelphia, and has extensive experience teaching in public and private elementary, middle, and high schools. Local schools include Patapsco High School and Center for the Arts, Randallstown High School, Roland Park Elementary School, The Bryn Mawr School, and The Wilkes School.

An early proponent of arts integration, Green-Cudek received a certificate from the MSDE Maryland Teaching Artist's Institute. While at Randallstown High School, Green-Cudek implemented a unique arts integration/leadership development program, the Dance Ambassadors, that guided dance students to collaborate on designing and teaching lesson units integrating dance with content in courses throughout the curriculum.

Her choreography for The Peabody Opera, The Jewish/German Dance Theatre, independent artists, and students has been performed throughout Germany and in the United States at The Painted Bride, Meyerhoff Symphony Hall, The Baltimore Museum of Art, and myriad universities, local theaters, churches and synagogues. Green-Cudek's work with the Jewish/German Dance Theatre was broadcast extensively on German television and, in the U.S., on CBS Sunday Morning.

Green-Cudek is committed to cultivating dance in communities as a medium for exploring ideas and histories, identities and relationships. She has been awarded funding for this work from The Pennsylvania Humanities Council, The Maryland Humanities Council, The Peabody Institute of Johns Hopkins University, and the Center for the Humanities at Loyola University of Maryland.

In 2015, Green-Cudek co-chaired Dance as Experience: Progressive Era Origins and Legacies, a special topics conference for the Society of Dance History Scholars. Her research has been published in Tanz Aktuel, Contact Quarterly, and numerous conference proceedings. She has presented her research at national and international assemblies including Tanzforum Frankfurt, The Congress on Research in Dance, the Society of Dance History Scholars, and the National Dance Education Organization.

Dr. Jed Gaylin, Music Director, Hopkins Symphony Orchestra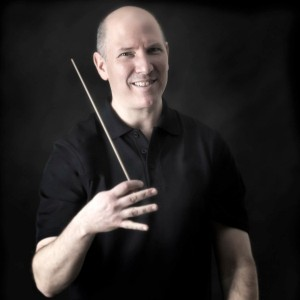 As Music Director, Dr. Jed Gaylin leads the Hopkins Symphony Orchestra (HSO), the Bay Atlantic Symphony, and Two Rivers Chambers Orchestra. He has been the Music Director of the HSO since 1993 during which time the orchestra has grown in size, prominence, and artistry into one of the country's most accomplished university orchestras. The high standards of the orchestra and Jed's belief in art's ability to knit together and ignite new energy in our communities have resulted in collaborations with arts groups throughout Baltimore City, as well as with other non-profit and civic organizations.

Dr. Gaylin earned both a Bachelor of Music in piano and as Master of Music in conducting at the Oberlin Conservatory, and a Doctor of Musical Arts in conducting at the Peabody Conservatory. He attended the Aspen Music Festival as a Conducting Fellow.

Dr. Gaylin makes music with spirit and intellect, soul and rigor, a deep knowledge of world cultures, human nature, and the arts – that is, with his whole being. His approach to music, musicians, and life is rare; an old world commitment to the study and depth of conception, combined with a welcoming presence and warm engagement – both on and off the podium.
To learn more about Dr. Jed Gaylin, please visit his website - https://jedgaylin.com/