Entrepreneur Panel with Graff Golf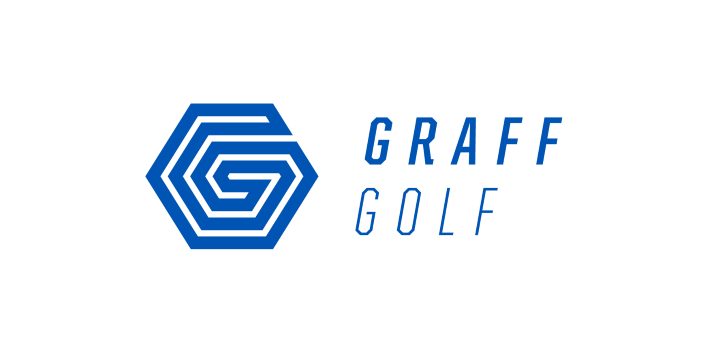 Presented by the Life Design Lab and the Arts, Entertainment, Media, and Entrepreneurship Affinity

Consistent with the Life Design Lab's mission to cultivate lifelong career development success for Johns Hopkins students and alumni through education and access to opportunities and experiences, we are pleased to host an entrepreneur panel with the student-athlete founders of Graff Golf. These entrepreneurs will share how they are bringing more technology to the game of golf with their smart golf ball and mobile app platform.
Using advanced AI and machine learning, the Graff Golf platform is able to interpret the potential areas of improvement in a golfer's swing and provide a powerful library of videos and drills to help golfers improve. The Graff smart ball is embedded with proprietary technology that enables location tracking, as well as a detailed analysis of a golfer's game. The technology connects wirelessly to the Graff smartphone all and records detailed player analytics such as spin rate, ball speed, launch angle, and score. The app utilizes advanced AI and machine learning to create custom improvement programs based on metrics measured during a golfer's round.
The panel will be moderated by Bill Smedick, a Senior Lecturer and Director of Leadership Programs in the Center for Leadership Education within the Whiting School of Engineering at Johns Hopkins University.

Join from a PC, Mac, iPad, iPhone or Android device:
Please click this URL to join. https://jh.zoom.us/j/99142932357?pwd=eHZtZHRQNFJieVZUakJ0VXhnb0hKdz09
Password: 211649
MEET GRAFF GOLF
Aaron Shapiro, Co-founder and Chief Executive Officer
Originally from Atlanta, Aaron is an avid golfer and currently pursuing an Economics degree at JHU.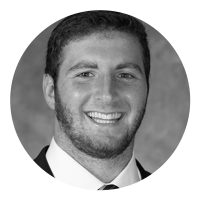 Mike Eberle, Co-founder and Chief Technology Officer
Mike hails from Hampton, New Hampshire and is currently working towards a degree ​in Computer Science at JHU.​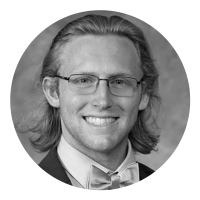 Patrick Kelly, Co-founder and Vice President of Product Development
Patrick grew up in Baltimore, is an avid golfer, and is currently pursuing a degree in Electrical Engineering at JHU.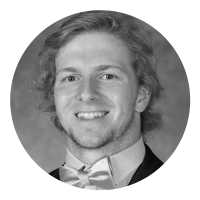 Rowen Frazer, Vice President of Marketing & Design
Rowen has worked in the branding and marketing industry since 2007. He began his career at Ogilvy in New York before eventually transitioning back to Baltimore to found his own branding studio, Frazer&Co.