Exteriors at Evergreen Series - Part III: Evergreen in the 20th Century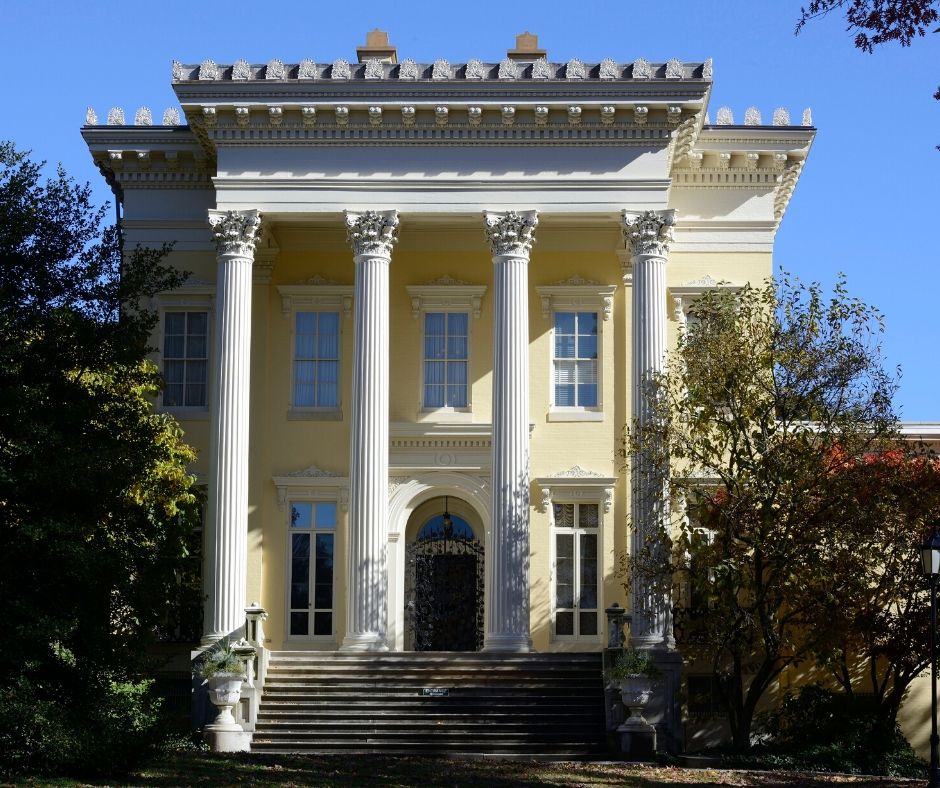 Sponsored by the Arts, Entertainment, Media, and Entrepreneurship Affinity & Evergreen Museum & Library
This three-part, virtual lecture series will explore different facets of Evergreen Museum & Library's exterior, shedding light on how the house and its grounds changed over the course of a century. Originally constructed in 1858, the home was occupied by two generations of the wealthy Garrett family between 1878 and 1952. During its near 100 years as a private residence, the house expanded in size and scope to accommodate the needs of its residents and changing tastes in architectural and landscape design. Using photos and architectural drawings, these virtual presentations will explore those changes, the reasons for them, and their impact on the exterior aesthetics of Evergreen.

Part III - Evergreen in the 20th Century
Join us for a lively Q&A between Lori Finkelstein, the Philip Franklin Wagley Director & Curator of Evergreen Museum & Library, and Amy Kimball, Materials Manager in the Department of Special Collections at the Sheridan Libraries, as they discuss 20th-century expansions to Evergreen. Between the 1920s and 1940s, many interior and exterior alterations modernized the mansion, moving away from Victorian design and adding new spaces to accommodate John Work (1872-1942) and Alice Warder Garrett's (1877-1952) collections of art and books. Particular attention will be paid to the work done at Evergreen during this period by noted Baltimore architect Laurence Hall Fowler (1876-1971), whose papers reside at JHU's Sheridan Libraries.

This event will be presented on Zoom. Please click this URL to join. https://jh.zoom.us/j/93731072510

MEET OUR SPEAKERS
Lori Beth Finkelstein, Ph.D., Philip Franklin Wagley Director & Curator of Evergreen Museum & Library, Johns Hopkins University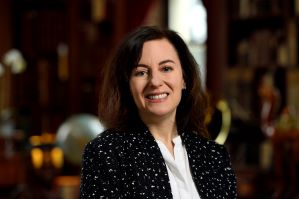 Lori Beth Finkelstein, Ph.D., is the Philip Franklin Wagley Director & Curator of Evergreen Museum & Library. Dr. Finkelstein received both her M.A. and her Ph.D. in U.S. History from New York University, and her B.A. in North American Studies from McGill University in Montreal, Canada. She came to Evergreen in the spring of 2019 after a long career as a museum educator and curator at institutions including Mt. Vernon Hotel Museum & Garden in New York City, the Baltimore Museum of Industry, and the Maryland Zoo in Baltimore, where she was the Vice President of Education, Interpretation, and Volunteer Programs from 2010 to 2019. Throughout her career in museums, Dr. Finkelstein has kept one foot in the classroom, teaching in Johns Hopkins' undergraduate Program in Museums and Society and providing curricular support for the university's online Master of Arts Program in Museum Studies. In addition, she has taught courses as an adjunct professor at Stevenson University and Seton Hall University.
Amy Kimball, Materials Manager, Department of Special Collections, Sheridan Libraries, Johns Hopkins University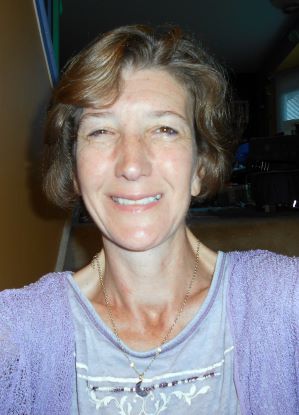 Amy Kimball has a dual BA from the University of California, Santa Cruz, in German Literature and Art History, and an MA from Boston University in Art History. She has worked in Special Collections at the Sheridan Libraries since 1996, where her role at Evergreen Museum & Library has her working with the Laurence Hall Fowler architectural collection on a regular basis. Growing up in a (non-Fowler) house with a long history, Amy has an interest in the genealogy of residences: the people involved in building them and those who lived there. Her research on Laurence Hall Fowler has allowed her to explore these themes, both at Evergreen and beyond.