Hopkins Symphony Orchestra Evenings Part II - Exquisite Revolution: Mendelssohn's Violin Concerto

Sponsored by the Hopkins Symphony Orchestra and the Arts, Entertainment, Media, and Entrepreneurship Affinity

Mendelssohn is erroneously known as a conservative composer. Yet, his orchestral works such as this concerto, or the "Italian" Symphony, Midsummer Night's Dream, or The Hebrides burst with imagination in effect, form, and feel. We will discuss the violin concerto and watch HSO's performance with Amy Beth Horman, violin, from December 2014. This program will be presented on Zoom. A link will be shared with registrants in advance of the program.

Don't miss our other programs in our series of Evenings with the Hopkins Symphony Orchestra!
February 3rd - Star-Crossed: Tchaikovsky's Romeo and Juliet and Bernstein's Symphonic Dances from West Side Story
April 7th - Bloodlust: Stravinsky's Rite of Spring
May 19th - Powerful Works of Our Time: Sanchez-Guitierrez's Girando Danzando and Dusman's What Remains

Please, register for each program individually.

Click HERE to learn more about the Hopkins Symphony Orchestra.
MEET OUR SPEAKERS
Amy Beth Horman, Violinist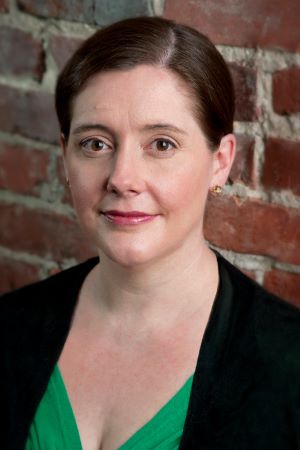 A passionate teacher and performer, Amy Beth Horman has enjoyed an active solo career as soloist and recitalist throughout the US and Europe. She made her debut with the National Symphony at age 15 performing the Tchaikovsky Concerto. Ms. Horman is on faculty of the Pre-College program at the San Francisco Conservatory of Music. Ms. Horman is also the creator and host of "Beyond the Triangle," a podcast focused on the art of raising young classical musicians. A graduate of the Paris Conservatory of Music (CNSMDP), Ms. Horman received her first prize at age 15 and then was chosen that same year for Conservatory's 3rd Cycle program in the studio of violinist Gerard Poulet. Previous teachers include Jody Gatwood (National Philharmonic Orchestra Concertmaster Emeritus) and Patricia Hurd (Wolf Trap Opera Orchestra, Washington Ballet Orchestra).

Dr. Jed Gaylin, Music Director, Hopkins Symphony Orchestra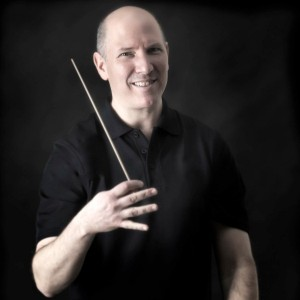 As Music Director, Dr. Jed Gaylin leads the Hopkins Symphony Orchestra (HSO), the Bay Atlantic Symphony, and Two Rivers Chambers Orchestra. He has been the Music Director of the HSO since 1993 during which time the orchestra has grown in size, prominence, and artistry into one of the country's most accomplished university orchestras. The high standards of the orchestra and Jed's belief in art's ability to knit together and ignite new energy in our communities have resulted in collaborations with arts groups throughout Baltimore City, as well as with other non-profit and civic organizations.

Dr. Gaylin earned both a Bachelor of Music in piano and as Master of Music in conducting at the Oberlin Conservatory, and a Doctor of Musical Arts in conducting at the Peabody Conservatory. He attended the Aspen Music Festival as a Conducting Fellow.

Dr. Gaylin makes music with spirit and intellect, soul and rigor, a deep knowledge of world cultures, human nature, and the arts – that is, with his whole being. His approach to music, musicians, and life is rare; an old world commitment to the study and depth of conception, combined with a welcoming presence and warm engagement – both on and off the podium.

To learn more about Dr. Jed Gaylin, please visit his website - https://jedgaylin.com/