George C. Marshall & Paul H. Nitze: Last of the Cold Warriors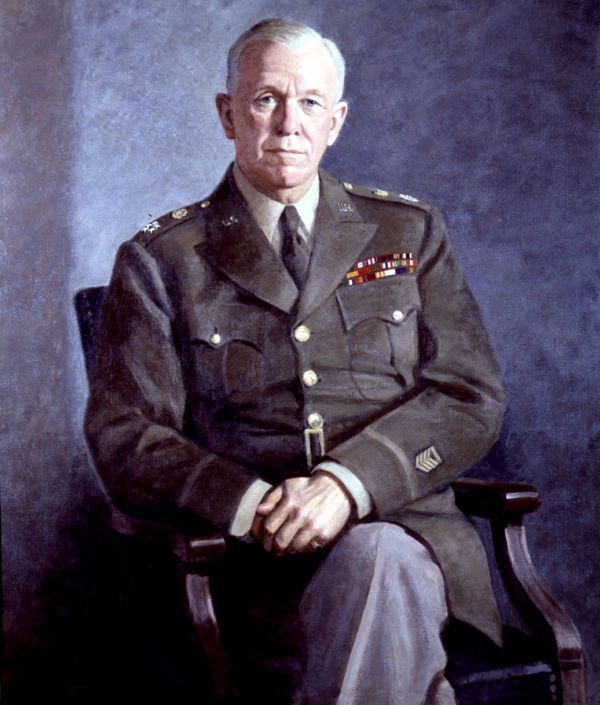 Sponsored by the Johns Hopkins Alumni Association's Arts, Entertainment, Media, and Entrepreneurship Affinity and SAIS NY

Join us as we discuss how Johns Hopkins School of Advanced International Studies' Co-Founder, Paul H. Nitze, advised George Marshall, as well as Nitze's work to formulate the Marshall Plan. Nitze knew that, in the wake of World War II, the country would need future leaders and diplomats who understood international relations not just from an American viewpoint, but also from a worldwide context, and his legacy continues through the more than 20,000 graduates of SAIS, who are a testament to his wisdom and his foresight.

We'll take a behind-the-scenes look at the historic Marshall Papers with Paul H. Nitze's son, William A. Nitze. Johns Hopkins SAIS alumnus, C. Russ Fletcher (SAIS '12), Chairman of the Board of Trustees of The George C. Marshall Foundation, will highlight the digitization project which has transformed the Papers' accessibility and use by scholars and students worldwide. Director of Library and Archives, Melissa Davis, will share examples of rare items from the Papers, which have been digitized at exceptionally high-resolution. The completion of this project is a truly substantial undertaking and provides the scholarly community efficient access to these unique, primary-source materials.
Please, access the Zoom here:
Join from a PC, Mac, iPad, iPhone or Android device:
Please click this URL to join. https://jh.zoom.us/j/91674498195
Or join by phone: US: +1 301 715 8592
Webinar ID: 916 7449 8195

MEET OUR SPEAKERS
William A. Nitze, Chairman & Treasurer, Oceana Energy Company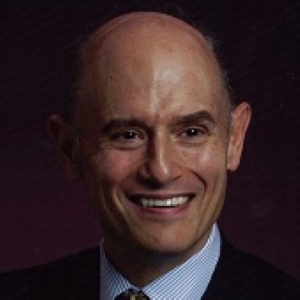 William A. Nitze is Chairman of Oceana Energy Company, a company that is developing and seeking to commercialize a new hydrokinetic technology to convert tidal energy into electricity, and of Clear Path Technologies, Inc., a company that designs and builds neutron-based systems for detecting and identifying explosives and other dangerous substances in containers. He is also the co-founder of GridPoint, Inc., a company that develops and markets intelligent energy management systems for residential, commercial and industrial applications. Mr. Nitze also serves on the Advisory Board of the Krasnow Institute for Advanced Study at George Mason University and as President of the Committee for the Republic.

Mr. Nitze has held key positions in government, non-governmental organizations and the private sector in the United States and abroad. From 1994 to 2001, he served as Assistant Administrator for International Activities at the U.S. Environmental Protection Agency. He was President of the Alliance to Save Energy from 1990 to 1994. Before that, he was Deputy Assistant Secretary of State for Environment, Health and Natural Resources from 1987 to 1990. In that capacity, he had a lead role in international negotiations on global issues such as climate change, ozone layer protection and trans-boundary air pollution. Early in his career, Mr. Nitze worked in the legal department of Mobil Oil Corporation and was General Counsel of Mobil Oil Japan from 1976 to 1980.

Mr. Nitze is also an Adjunct Fellow at the Center for Strategic & International Studies and Chairman of the Board of Advisors of the European Institute.

Mr. Nitze is a graduate of Harvard College, Wadham College, Oxford, and Harvard Law School. He is a member of the State of New York and U.S. Supreme Court Bars.

C. Russ Fletcher III (SAIS '12) - Chairman of the Board of Trustees, The George C. Marshall Foundation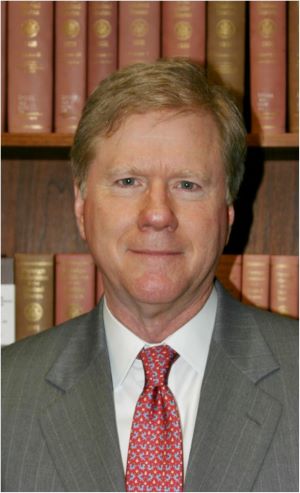 C. Russell Fletcher III is Chairman of the Board of Trustees of the George C. Marshall Foundation located in Lexington, Virginia. He joined the Board in 2015 and was elected Chairman in 2018.

Mr. Fletcher is a retired business executive whose career was in the property-casualty insurance industry. He was a founding principal of two de novo insurance carrier groups and served as an executive officer of two NYSE holding companies, playing an integral role in taking them public. A veteran reinsurance underwriter, he was a pioneer in the adoption of stochastic models for underwriting natural catastrophic risk and an early advocate for the movement of reinsurance capital to Bermuda where he spent a significant part of his career. Most recently, he served as CEO and Chief Underwriting Officer of White Mountain Re's Bermuda operations. He continues to advise private equity and asset managers on a broad range of insurance industry matters through his consultancy, Dundrillin LLC.

Mr. Fletcher is a cum laude graduate of Washington and Lee University (BA) in History. In addition, he holds graduate degrees from the University of Pennsylvania's Wharton School (MBA), St. John's College–Annapolis (MALA) and The Johns Hopkins University's School of Advanced International Studies (MIPP). He and his wife reside on their farm near Middleburg, Virginia where both are active in community affairs.

The independent George C. Marshall Foundation, located in Lexington, Virginia, preserves and promotes the example of George Marshall. It is the only place where the principles that motivated Marshall are kept alive through educational programs, online presence and facilities that include a museum, research library, and archives. The Foundation has 17 members on its Board of Trustees. George C. Marshall, former Army Chief of Staff during WWII, Secretary of State, Secretary of Defense and architect of the Marshall Plan for post-war economic recovery, for whom the Foundation is named, died in 1959

Melissa Davis, Director of Library and Archives, The George C. Marshall Foundation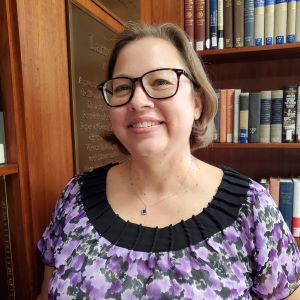 Melissa Davis is director of library and archives at George C. Marshall Foundation in Lexington, VA. Before coming to the Marshall Foundation, she was an academic librarian specializing in history at Southern Virginia University for 10 years.
Melissa graduated with a bachelor in Library and Information Technology from the University of Maine at Augusta, and received her Master of Library Science from Clarion University of Pennsylvania. Melissa and her husband, John, have three grown children, and live in Rockbridge County, VA, with three large rescue dogs.