Healthcare Startup Sessions: Ilekun Health
Sponsored by the Healthcare Affinity
Join us for a conversation with Tobi Bosede (Engineering '17), Founder of Ilekun Helath, as she discusses the challenges and successes of running a startup. This talented founder will share her stories about getting started and breaking into her industry in a conversation led by our moderator. There will be an opportunity for Q&A.
Join from a PC, Mac, iPad, iPhone or Android device:
Please click this URL to join. https://jh.zoom.us/j/96568528194
Webinar ID: 965 6852 8194

ABOUT ILEKUN HEALTH
Ilekun Health is a technology company that gleans insight around provider quality, services offered, and price from a complex deluge of unstructured health data using artificial intelligence (AI). The insight produced is easy to consume and publicly available to empower patients to make decisions around their health through its website. It is proud to be at the forefront of raising the bar for expectations around patient care.

To connect with Ilekun Health check out LinkedIn, Facebook, Instagram, and Twitter, and join their wait list at https://ilekunhealth.com/ to stay updated on the latest news, exclusive content, and early access to their product launch. If you were unable to join or have any follow-up questions about Ilekun Health or your career, you can reach Tobi at tobi@ilekunhealth.com.

ABOUT TOBI BOSEDE (ENGINEERING '17), FOUNDER, ILEKUN HEALTH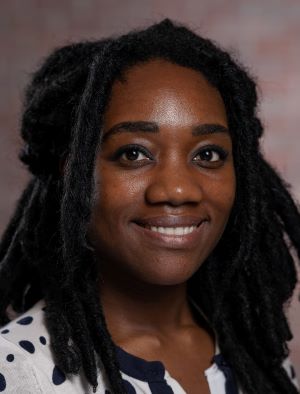 With a Master's degree in applied mathematics from Johns Hopkins, Tobi is most passionate about leading high-impact initiatives and solving complex technical problems. Tobi's leadership style is all about authenticity, transparency, and leaning into strengths. She tends to bring cohesiveness and strategy to teams and focuses on effective communication at all levels. Tobi has the ability to work cross-functionally across different groups to deliver due to her influence. This has enabled her to build predictive systems for Fortune 500 companies resulting in billions in revenue and multiple patents.

Aside from the decade of experience in technology that Tobi has under her belt, she is Ivy-league educated and completed her Bachelor's degree at the University of Pennsylvania. In her latest venture, Tobi has drawn on her passion for AI to found Ilekun Health, a company whose mission is to bring transparency to health care. Ilekun Health's proprietary technology gleans insight around provider quality, services offered, and price from a deluge of complex unstructured health data using artificial intelligence (AI). The insight produced is easy to consume and access thereby empowering patients to make sound decisions around their health.

Tobi believes in giving back by sharing her talents with the community. Nigerian born and a Jersey native, she is a fellow of the American Association of University Women and a board member of nonprofit, Penn Pro Bono Advisory Consulting (PennPAC.)

MEET OUR MODERATOR
Lorraine Hutzler (A&S '08)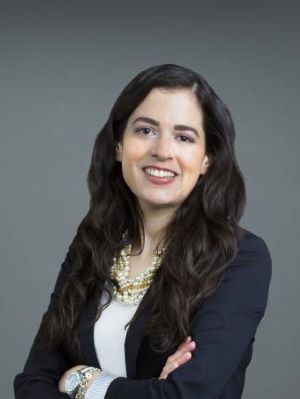 Lorraine is the Associate Director of the Center for Quality and Patient Safety at NYU Langone Orthopedic Hospital. She designed, built, and maintains a robust quality infrastructure for the Department of Orthopedic Surgery, with a focus on improving patient outcomes and experience. Among her initiatives were a hospital-wide protocol for universal Hepatitis C screening and treatment; improving patient satisfaction across all patient experience measures; and safe return and disposal of patients' unused opioid medications at all orthopedic patient sites.
Lorraine is a founding partner of Labrador Healthcare Consulting Services LLC, which focuses on assisting medical facilities and physician practices develop patient safety and quality infrastructure, as well as bundled payment initiatives. She is a reviewer for Journal for Healthcare Quality and is a member of the New York Association of Healthcare Quality, Healthcare Leaders of New York, American College of Medical Quality, and National Association for Healthcare Quality. Lorraine is an Alumni Leader for the Johns Hopkins University New York City Healthcare Affinity Group and a member of the Johns Hopkins University Second Decade Society. She has an interest in bioethics and the influence of the pharmaceutical industry on physician opioid prescribing patterns.
Lorraine holds a BA in Economics from Johns Hopkins University, and a Master's of Public Administration in Health Policy and Management from New York University, and is Lean Sigma/Six Sigma certified.
ABOUT HEALTHCARE STARTUP SESSIONS
The Healthcare Startup Sessions are a series of programs featuring individuals who share information about professional skill-building and career advancement for attendees interested in learning more about what it takes to start and operate a startup company. These programs often feature speakers who share their unique career experiences, discuss how to build skills, and impart professional advice.