Hopkins in Hollywood LIVE! A Fireside Chat with Charlie Collier, CEO, FOX Entertainment, and Ben Silverman, Co-CEO and Chairman, Propagate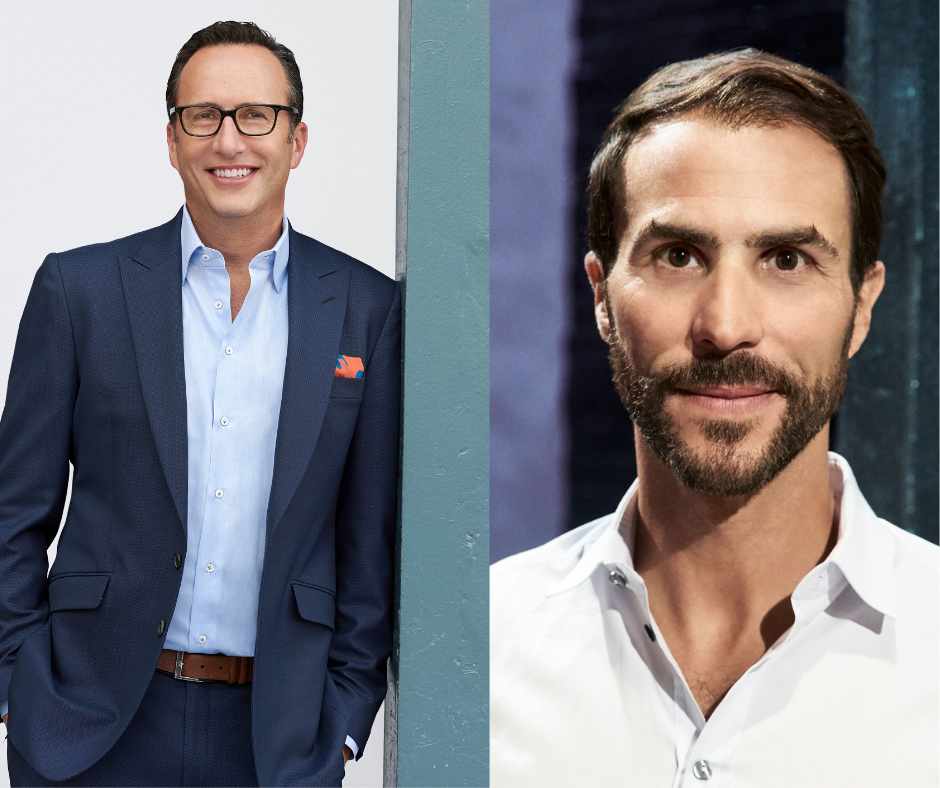 Sponsored by The Hopkins in Hollywood Affinity

Join us for a fireside chat with two of entertainment's power players, Charlie Collier, CEO of FOX Entertainment, and Ben Silverman, Co-CEO and Chairman of Propagate. Luke Kelly-Clyne (A&S '10) will moderate the conversation as these dynamic speakers share their career journeys, discuss content creation, and bring us up-to-date with the world of entertainment.
Join from a PC, Mac, iPad, iPhone or Android device:
Please click this URL to join. https://jh.zoom.us/j/92837343416
Or join by phone: US: +1 301 715 8592
Webinar ID: 928 3734 3416

MEET OUR SPEAKERS
Charlie Collier, Chief Executive Officer, FOX Entertainment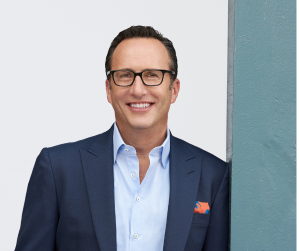 Charlie Collier was named Chief Executive Officer, FOX Entertainment, in October 2018. He is responsible for driving the overall creative and business vision for FOX Entertainment – including the FOX network; its in-house unscripted studio, FOX Alternative Entertainment; animation studio Bento Box Entertainment; and streaming platform Tubi – supervising all content development, creating new strategies for growth and overseeing all of its operations.

Under Collier's supervision, FOX won the 2019-2020 broadcast season for the first time in eight years and was the only major network to post year-over-year growth among Adults 18-49 and Total Viewers. Collier also oversees FOX Alternative Entertainment, the company's studio that produces such hit programs as THE MASKED SINGER and I CAN SEE YOUR VOICE, and all-new series THE MASKED DANCER and NAME THAT TUNE; the award-winning animation studio Bento Box Entertainment, which produces content for FOX, including the Emmy Award-winning hit BOB'S BURGERS and new series DUNCANVILLE, THE GREAT NORTH and HOUSEBROKEN, as well as programming for other broadcast, streaming and cable platforms; and Tubi, FOX Entertainment's fast-growing ad-supported video-on-demand (AVOD) streaming service, featuring more than 26,000 movies and television series, and news content that's available in the U.S., Canada, Mexico and Australia. Additionally, as an integral member of FOX Corporation's senior leadership team, Collier helps steer the parent company's growth and continued evolution.

Prior to joining FOX, Collier was President and General Manager of AMC, SundanceTV and AMC Studios, overseeing the creative and business operations of all three divisions. He joined AMC as General Manager in 2006 and was promoted to President in 2008; he added the SundanceTV post to his responsibilities in April 2015. During his 12-year tenure, Collier transformed AMC into one of the most relevant and heralded original programming brands and businesses in television. Under Collier's leadership, AMC became a global entertainment powerhouse, introducing cultural and critical hits, including the Emmy® Award-winning "Mad Men" and "Breaking Bad"; "The Walking Dead," the highest-rated basic cable program in the history of television; and "Fear the Walking Dead" and "Better Call Saul," which stand as the #1 and #2 top cable series premieres of all time in Live + Same Day viewing.

Collier joined AMC in 2006 from Court TV (now truTV) with a track record of driving brand, revenue and business growth. At Court TV, he served as executive vice president and general manager of advertising sales, where he more than quintupled its revenue from national ad sales, dramatically improved its positioning within the industry and played a key role in broadening the network's appeal beyond courtroom programming and into entertainment programming in the investigation genre. Prior to Court TV, Collier held senior roles at Oxygen Media, A+E Networks and TeleRep.

Collier earned his Master's in Business Administration degree from Columbia University and his Bachelor of Arts degree from Bucknell University. Among other accolades, he was inducted into the Broadcasting & Cable Hall of Fame in 2018, honored with the 2009 Vanguard Award for Young Leadership, named to Crain's 40 Under 40 class of 2009 and selected as one of 2010's top 10 television executives by The Wrap. Collier also is involved in civic activities, among them serving on the board of CancerCare, an organization devoted to helping not just cancer patients, but also those around them touched by the disease. He is married and has four children.

Ben Silverman, Co-CEO and Chairman, Propagate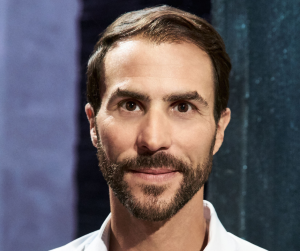 Ben Silverman, the Emmy and Golden Globe Award-winning media entrepreneur and visionary producer behind The Office is the Chairman and Co-CEO of Propagate Content, creating and producing all forms of content for distribution across a variety of platforms around the world. Silverman founded two of the media industry's most renowned super indies, Electus and Reveille. Silverman founded Reveille in 2002 in order to exploit international formats by selling them in the United States. Prior to launching Electus, Silverman served as Co-Chairman of NBC Entertainment and Universal Media Studios from June 2007-2009 where he transformed the business model by connecting advertisers and consumers through content in a more profound way. Through his Electus banner, Silverman took a leadership role in digital content, building the #1 comedy site on the internet CollegeHumor and extending projects to multiple platforms, including numerous digital projects and partnerships with Yahoo!, Facebook and YouTube.

Pioneering content at the forefront of the entertainment industry, Silverman has created and executive produced major network, cable, and digital platform hits, including Golden Globe and Peabody award-winning shows "The Office", "Ugly Betty", "The Biggest Loser", and "The Tudors", as well as hits like "Jane The Virgin" at The CW, "Marco Polo" and "Flaked" with Will Arnett and Mitch Hurwitz for Netflix, NBC's transformative TV commerce show "Fashion Star" and "Running Wild with Bear Grylls" on Nat Geo. Silverman has also produced feature films including "My Boyfriend's Meds", "Mansome" and "Hands of Stone", the biopic of Roberto Duran starring Robert De Niro, Usher and Edgar Ramirez which premiered at Cannes Film Festival.

Silverman's Propagate has offices in Los Angeles, New York and Paris. Its recent credits include the Emmy-nominated "Hillary" that premiered at Sundance and Berlin and now streams on Hulu, the recently aired "Notre Dame: Our Lady of Paris" on ABC, the upcoming "Go-Big Show" on TBS and the American adaptation of The Eurovision Song Contest, as well as the unscripted "November 13: Attack on Paris" "Haunted" and "Prank Encounters" for Netflix, and "In Search Of" and "Kings of Pain" for the History Channel. In scripted, "Blood and Treasure" and "Broke" for CBS, "Charmed" for The CW, the recently aired election-themed puppet special on Fox, "Let's Be Real" and the upcoming "Zorro" television series for NBC. Propagate's expanding portfolio of companies includes Electus ("You vs. Wild", "Running Wild With Bear Grylls," "Jane the Virgin," "Fashion Star"), Big Breakfast ("Adam Ruins Everything", "Hot Date"), Notional ("Chopped" franchise), and talent management firms Artists First, Authentic Talent & Literary Management and Select Management.
MEET OUR MODERATOR
Luke Kelly-Clyne (A&S '10)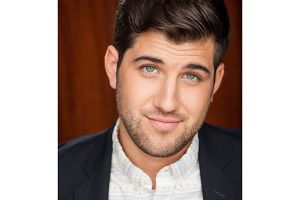 Luke is the Showrunner and Executive Producer on Pop TV's half-hour comedy series, "Hot Date." He is Executive Producer of truTV's "Double Cross with Blake Griffin," CBS All Access's "Remote," Comedy Central's "Loafy," and the Creator and Executive Producer of "I Want My Phone Back," a comedy game show on Facebook Watch. Until assuming his role as President at Propagate Content's comedy studio, Big Breakfast, Luke served as a staff Writer/Director/Performer, and Head of Native Video at CollegeHumor where he ran creative on several of the digital brand's most popular branded and Original series. He authors the long-running Vulture column, "This Week in Web Videos," hosts the HeadGum podcast, "I'm Still Right," and is a guest lecturer in the Film and Media Studies department at Johns Hopkins University. He is a member of the Writers Guild of America, the Producers Guild of America, and the National Academy of Television Arts & Sciences.