Hopkins in Hollywood LIVE! A Virtual Alumni Panel and Intersession Gathering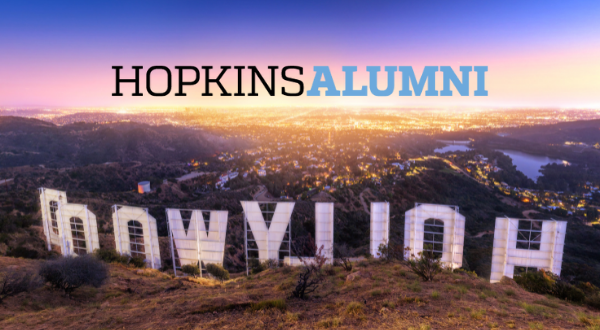 Sponsored by the Hopkins in Hollywood Affinity, the Film and Media Studies Department, and The Hopkins School

Join the Hopkins in Hollywood conversation with special alumni panelists from both Johns Hopkins University and Hopkins School in New Haven, CT. Also joining us from Johns Hopkins University's Film and Media Studies Program are Linda DeLibero, Special Advocate for Alumni and Outreach, and Melissa Capello, Academic Program Administrator, along with a group of current undergraduate Film and Media Studies students. The evening will feature a dynamic, moderated discussion and Q&A with alumni working in the industry. This event will be presented on Zoom. A link will be shared with registrants in advance of the event.

Disclaimer
The perspectives and opinions expressed by the speaker(s) during this program are those of the speaker(s) and not, necessarily, those of Johns Hopkins University and the scheduling of any speaker at an alumni event or program does not constitute the University's endorsement of the speaker's perspectives and opinions.