Hopkins in Hollywood LIVE! January Intersession Alumni Panel and Networking Event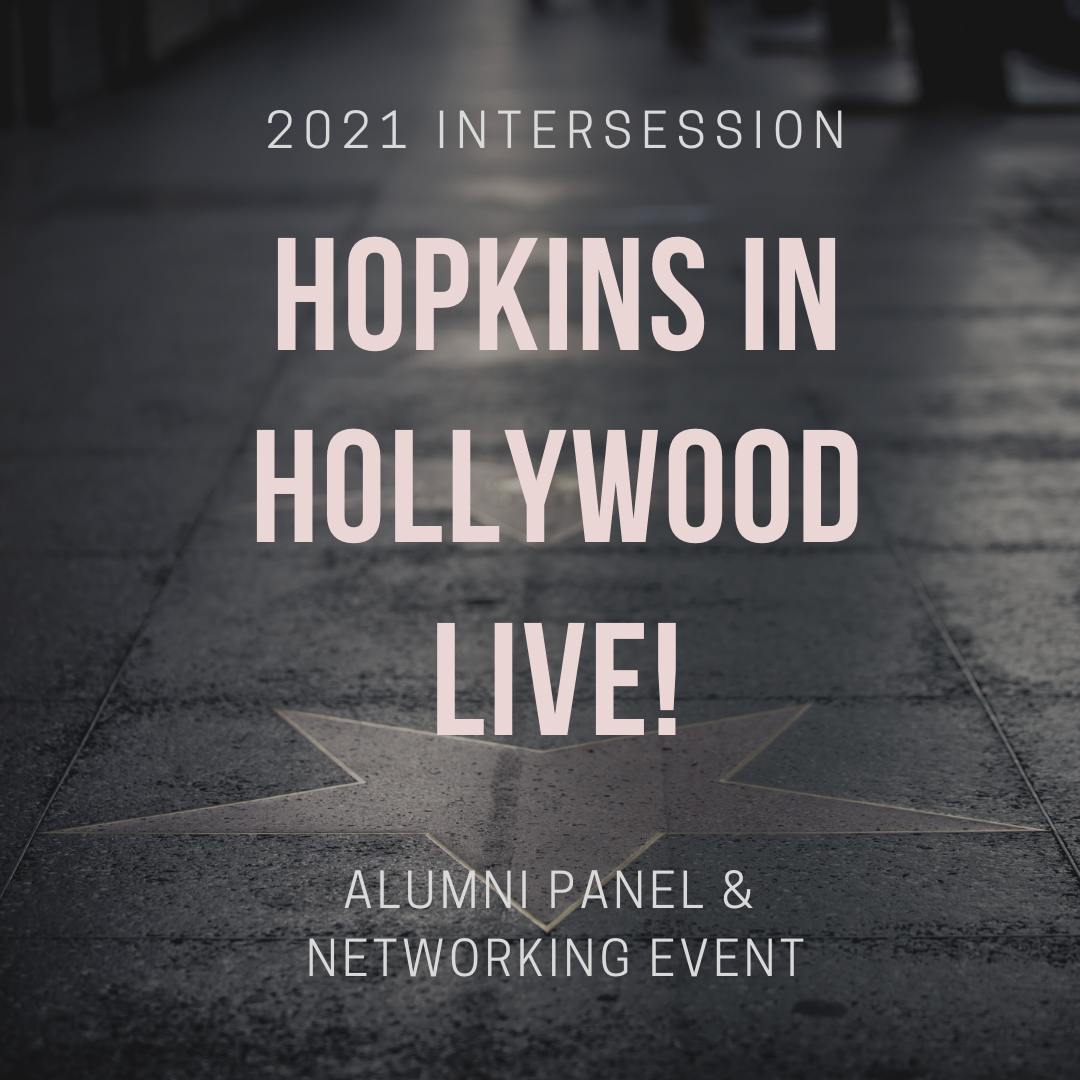 Sponsored by the Hopkins in Hollywood Affinity

Join the Hopkins in Hollywood conversation with special alumni panelists from both Johns Hopkins University and Hopkins School in New Haven, CT. Also joining us from Johns Hopkins University's Film and Media Studies Program are Linda DeLibero, Special Advocate for Alumni and Outreach, and Melissa Capello, Academic Program Administrator, along with a group of current undergraduate Film and Media Studies students. The evening will begin with a panel discussion moderated by Luke Kelly-Clyne (JHU A&S '10 & Hopkins School '06) followed by Q&A with alumni working in the industry and breakout sessions.
Join Zoom Meeting
https://jh.zoom.us/j/92626277340
Meeting ID: 926 2627 7340
One tap mobile: +13017158592

MEET OUR MODERATOR
Luke Kelly-Clyne (JHU A&S '10 & Hopkins School '06), President, Big Breakfast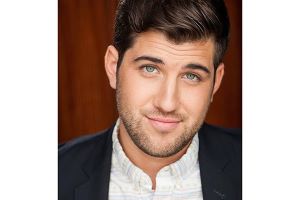 Luke is the Showrunner and Executive Producer on Pop TV's half-hour comedy series, "Hot Date." He is Executive Producer of truTV's "Double Cross with Blake Griffin," CBS All Access's "Remote," Comedy Central's "Loafy," and the Creator and Executive Producer of "I Want My Phone Back," a comedy game show on Facebook Watch. Until assuming his role as President at Propagate Content's comedy studio, Big Breakfast, Luke served as a staff Writer/Director/Performer, and Head of Native Video at CollegeHumor where he ran creative on several of the digital brand's most popular branded and Original series. He authors the long-running Vulture column, "This Week in Web Videos," hosts the HeadGum podcast, "I'm Still Right," and is a guest lecturer in the Film and Media Studies department at Johns Hopkins University. He is a member of the Writers Guild of America, the Producers Guild of America, and the National Academy of Television Arts & Sciences.

MEET OUR PANELISTS
Zach Baylin (JHU A&S '02), Co-founder, Youngblood Pictures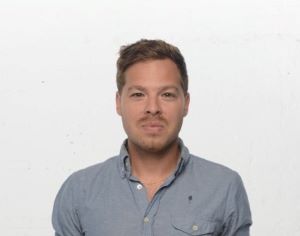 Zach Baylin is a Los Angeles based screenwriter and co-founder of YOUNGBLOOD PICTURES. His script KING RICHARD, about the father of tennis greats Venus and Serena Williams, was #2 on the 2018 BLACKLIST and is currently in production at WARNER BROS. starring Will Smith, Jon Berenthal, Tony Goldwyn and is directed by Reinaldo Marcus Green (Sundance winner MONSTERS AND MEN). He is currently writing CREED III for MGM and has written projects for Lionsgate, Imagine, TNT, and for acclaimed filmmakers such as JAMES GREY, JEREMY SAULINIER, FRANCESCO MUNZI, and JONATHAN LEVINE.

A father of two, Zach has also worked in the art department on dozens of film and television projects in New York including Boardwalk Empire, Mildred Pierce, The Blacklist, A Walk Among the Tombstone, Gossip Girl, Side Effects, and Dave Chapelle's Block Party. A two time Academic All-American on the JHU football team, he is represented by GRANDVIEW MANAGEMENT and CAA.

Diana Peralta (JHU A&S '11), Director, Writer, and Producer, De Lo Mio (HBO)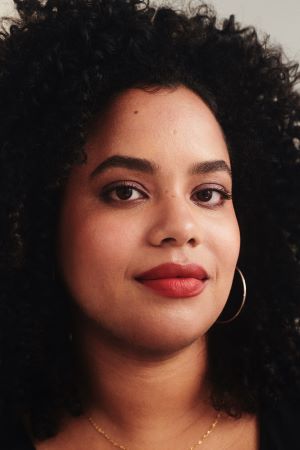 Diana Peralta is a director, writer, and producer. Her debut feature film, DE LO MIO (HBO), had its world premiere as the closing night film of BAMcinemaFest in June 2019 and was picked up for distribution by HBO in 2020. The film was awarded "Best Narrative Feature" at IndieMemphis Film Festival and "Best Film" at RiverRun International Film Festival. Diana was featured in Filmmaker Magazine's "25 New Faces of Independent Film" in 2019. Her work as a producer on the short documentary LA FERIA CONCRETA was screened as part of the Dominican Republic's first pavilion installation at the 2014 Venice Biennale of Architecture.

Jane Goldenring (Hopkins School '73), President, Goldenring Productions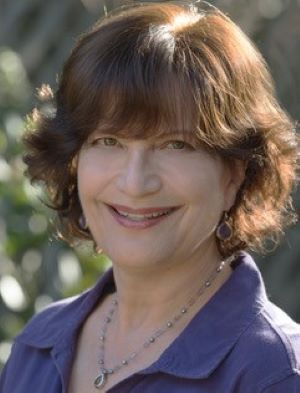 Jane Goldenring is a film and TV producer with over 30 years of experience. She started out producing documentaries for Turner Broadcasting and then worked as an executive for 12 years at Walt Disney Pictures where she supervised over 40 films including: THE ROCKETEER, WHITE FANG, PHENOMENON, THE REF and ADVENTURES IN BABYSITTING. She has produced numerous TV movies for Disney Channel, Lifetime, Hallmark and Freeform.

Most recently, she exec produced A MAJESTIC CHRISTMAS for Hallmark Channel which aired in Dec. 2018. In 2015 she exec produced JUST IN TIME FOR CHRISTMAS for Hallmark Hall of Fame. For Disney Channel, she exec produced RADIO REBEL and ZAPPED. She also produced Indie films MY FIRST MISTER starring Albert Brooks; $5 A DAY starring Christopher Walken: and, BOYCHOIR starring Dustin Hoffman and Kathy Bates which was released in 2015.

She has developed TV pilots for Warner Bros, A&E and SyFy Channel and Fox TV.
She is currently developing the fantasy YA project, THE GRIMM LEGACY at Disney +. She has three films in development for Hallmark Channel and is also packaging indie films NORTON FOREVER by Peter Gethers and horror film, BECAUSE YOU WATCHED.
She is currently teaching at NYU LA and AFI and was an adjunct professor at USC for 8 years. She also teaches a master class every year at Wesleyan University – her alma mater. She is a former Member of the Board of Women In Film and a member of the Producers Guild (PGA) and the Academy of TV Arts and Sciences. She is also the co-head of the Indie Committee at the PGA. Before coming to Los Angeles, she worked for 5 years as a Legislative Assistant to U.S. Senator Chris Dodd.

Clare Richardson (JHU A&S '12), Senior Scout, Film & TV, Maria B. Campbell Associates, Inc.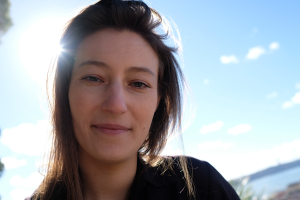 Clare Richardson is the Senior Scout for Film and TV at Maria B Campbell Associates, where she oversees all film and TV book scouting for Netflix. Previously, she was a development executive, and has experience in both features as well as TV. She worked in development at Big Beach (THE FAREWELL, LITTLE MISS SUNSHINE), Oscar winner Tom McCarthy's production company Slow Pony Pictures, and BBC America, where she was a part of the team that developed Phoebe Waller-Bridge's KILLING EVE. Originally from Los Angeles, Clare holds a Master's Degree in Film Studies from Columbia University, and received her undergraduate degree from Johns Hopkins University.

Brian Skope (Hopkins School '97), Founding Partner, WHIZ BANG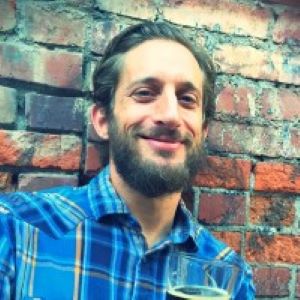 Brian Skope is a veteran Executive Producer, Director and Show Runner, specializing in documentary television. Originally from New Haven, Connecticut, he is a graduate of Northwestern University's Medill School of Journalism and now resides in the Los Angeles area. His credits include Emmy-award winning series Sports Century (ESPN), Ultimate Survival Alaska (National Geographic), Swamp People (History), The Legend of Mick Dodge (National Geographic), Missing Dial (National Geographic), Expedition Africa (History), The Apprentice (NBC), Design Star (HGTV), JFK Declassified: Tracking Oswald (History), among others.

In 2017, Skope launched the digital studio and production company Whiz Bang, focused on the creation of original content for all platforms. In addition to television programming, Whiz Bang produces live shows, branded campaigns and influencer content. Their recent work in the Esports space for video game giants Supercell and Blizzard-Activision earned industry-wide recognition. Currently, Skope is in development on projects for Netflix and the soon-to-be-launched Magnolia Channel set for release in 2021.

Ryan Cunningham (JHU A&S '15), Creative Executive, Temple Hill Entertainment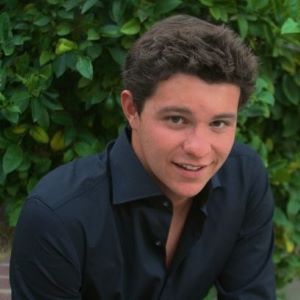 A Southern California native, Ryan graduated from Johns Hopkins University in 2015 with a Bachelor of Arts degree in Film & Media Studies and Writing Seminars. While attending Johns Hopkins, he was captain of the varsity swim team and worked at AMC Networks and Haven Entertainment. Since graduating, he has worked at Marc Platt Productions, United Talent Agency, and Paramount Pictures in the Motion Picture Group. Recently, he joined Temple Hill Entertainment as a Creative Executive working in film and television.