Hopkins Symphony Orchestra Evenings - Star-Crossed: Tchaikovsky's Romeo and Juliet and Bernstein's Symphonic Dances from West Side Story

Sponsored by the Hopkins Symphony Orchestra and the Arts, Entertainment, Media, and Entrepreneurship Affinity

Tchaikovsky's Romeo and Juliet and Bernstein's Symphonic Dances from West Side Story show each of these composers at the melodic and dramatic best. The tale, predating Shakespeare, of "star-crossed lovers" caught in the throes of vengeful violence is unfortunately as modern now as ever. We will discuss these works in the context of Shakespeare and watch HSO's performance from December 2014.

Please, access the Zoom here:
Join from a PC, Mac, iPad, iPhone or Android device:
Please click this URL to join. https://jh.zoom.us/j/98290833226
Or One tap mobile:+1-301-715-8592
Webinar ID: 982 9083 3226

Don't miss our other Evening with the Hopkins Symphony Orchestra!
May 19th - Powerful Works of Our Time: Sanchez-Guitierrez's Girando Danzando and Dusman's What Remains

Please, register for each program individually.

Click HERE to learn more about the Hopkins Symphony Orchestra.

MEET OUR GUESTS
Gerrad Alex Taylor (A&S '10), Actor, Director, and Teaching Artist; Associate Artistic Director, Chesapeake Shakespeare Company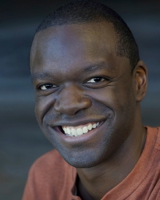 Gerrad Alex Taylor is an actor, director, and teaching artist. Gerrad is Associate Artistic Director and resident acting company member with the Chesapeake Shakespeare Company He also directs at the Children's Theatre of Annapolis and is an actor and teaching artist with the Shakespeare Festival St. Louis. He received his B.A. in Neuroscience from Johns Hopkins University and his MFA in Performance from the University of Nevada, Las Vegas
Dr. Jed Gaylin, Music Director, Hopkins Symphony Orchestra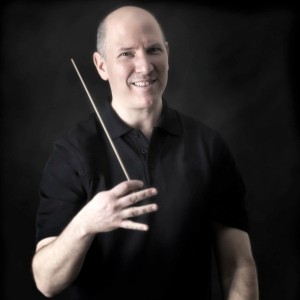 As Music Director, Dr. Jed Gaylin leads the Hopkins Symphony Orchestra (HSO), the Bay Atlantic Symphony, and Two Rivers Chambers Orchestra. He has been the Music Director of the HSO since 1993 during which time the orchestra has grown in size, prominence, and artistry into one of the country's most accomplished university orchestras. The high standards of the orchestra and Jed's belief in art's ability to knit together and ignite new energy in our communities have resulted in collaborations with arts groups throughout Baltimore City, as well as with other non-profit and civic organizations.

Dr. Gaylin was awarded the prestigious Presser Music Award to conduct in Russia and a National Endowment for the Arts award to conduct in Mexico. He also served as the Director of Orchestras of the Cervera International Music Festival and Summer Course (Spain). He has been Principal Guest Conductor of the National Film and Radio Philharmonic (Beijing, China) as well as Principal Guest Conductor of the Sibiu State Philharmonic (Romania.) He has led numerous orchestras, taught many master classes, and lectured throughout the world including at the Shanghai Conservatory, the Peabody Conservatory, and the Eastman School of Music.

Dr. Gaylin earned both a Bachelor of Music in piano and as Master of Music in conducting at the Oberlin Conservatory, and a Doctor of Musical Arts in conducting at the Peabody Conservatory. He attended the Aspen Music Festival as a Conducting Fellow.

Dr. Gaylin makes music with spirit and intellect, soul and rigor, a deep knowledge of world cultures, human nature, and the arts – that is, with his whole being. His approach to music, musicians, and life is rare; an old world commitment to the study and depth of conception, combined with a welcoming presence and warm engagement – both on and off the podium.

To learn more about Dr. Jed Gaylin, please visit his website - https://jedgaylin.com/

Disclaimer
The perspectives and opinions expressed by the speaker(s) during this program are those of the speaker(s) and not, necessarily, those of Johns Hopkins University and the scheduling of any speaker at an alumni event or program does not constitute the University's endorsement of the speaker's perspectives and opinions.