An Insiders' Guide to Legal Recruiting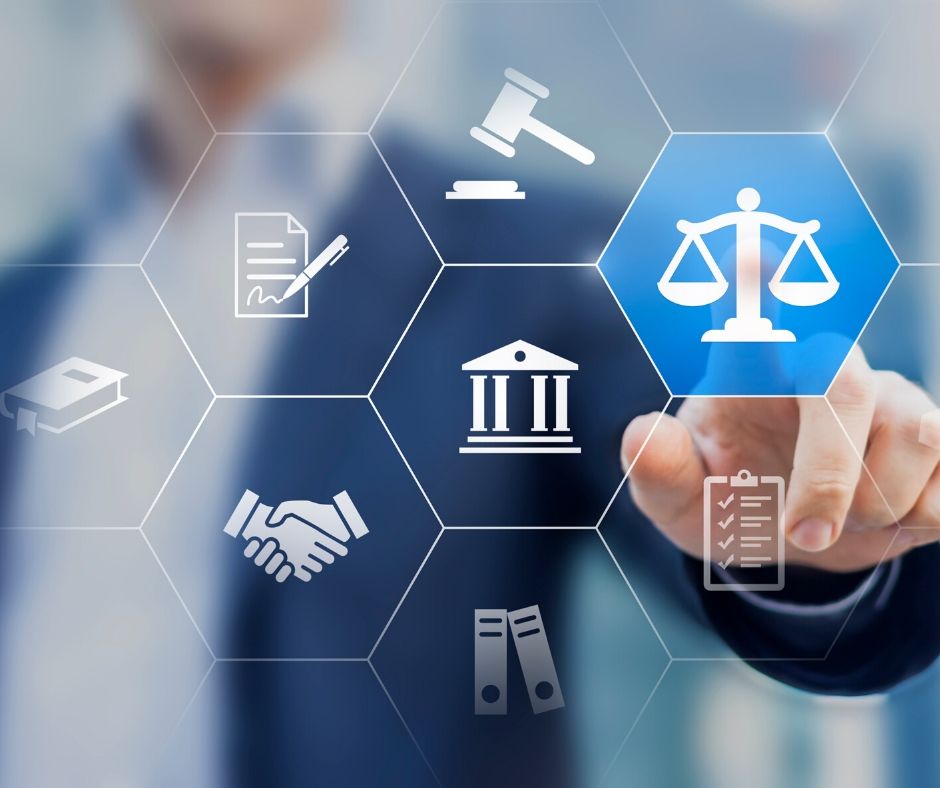 Sponsored by Hopkins Alumni in Law Affinity

Many lawyers and legal staff are unaware of their options within the legal profession. Join our panel of experienced professionals who work specifically in the legal field as they discuss the legal recruiting process and the types of legal recruiters that exist. Our panelists will discuss how they work within various specialties. They will also share advice with respect to how best to work with recruiters.

Please click this URL to join. https://jh.zoom.us/j/98591321780

MEET OUR PANEL
Shauna Bryce, Esq. (A&S '93), Founder, Bryce Legal Career Counseling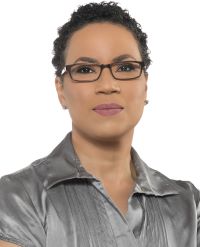 With 20-plus years in law and legal hiring and degrees from Harvard Law School and Johns Hopkins University, Shauna C. Bryce, Esq. is a nationally recognized expert in professional development, career development, career planning, career transition, social media, and résumés for lawyers. As a former practicing attorney and member of a law firm hiring committee, Shauna's private roster of clients includes some of the nation's top lawyers—at places like Global 100 law firms and companies, Google, DreamWorks, Major League Baseball, and the White House. She has spoken at ~40 events, as well as written 50+ articles / blogs and 8 career books for lawyers and law students, including LinkedIn for Lawyers.

Chris Batz, Legal Recruiter & Founder of The Lion Group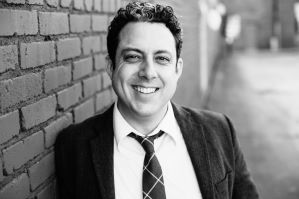 Chris Batz is the president of The Lion Group, a Kansas City-based legal recruiting firm. With an extensive network and a 10 year history, Chris and his team recruits legal and compliance talent for growing companies and corporate legal departments in the MidWest and around the United States. He also places corporate defense partners, groups and opens offices for corporate law firms of 100 - 1,000+. Chris is also the host of a legal executive podcast called The Law Firm Leadership Podcast where he interviews general counsel, law firm managing partners, legal consultants, both men and women on Legal Industry Trends and Leadership Insights. Find it on iTunes, Youtube, Stitcher, Spotify, GooglePlay, and iHeartRadio. Transcripts and Audio are also available to download at LionGroupRecruiting.com. Chris has a background in public accounting, a passion for marketing and strategy and has been quoted in Law360, Law.com, TexasLawyer, Legal Management, etc. Chris is the author of Lateral Moves: A Guide for Partners and Law Firms, which addresses the nuances of law partner lateral moves and is available on Amazon Kindle. The Lion Group is a member of the National Association of Legal Search Consultants and Sanford Rose Associates, the 9th largest US search firm.
Gloria Sandrino, Principal, Lateral Link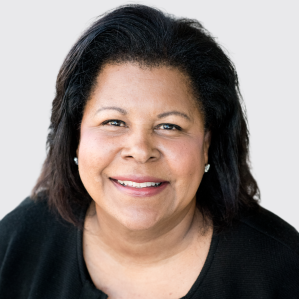 Gloria Sandrino is a Principal based in the Los Angeles office of Lateral Link. She focuses exclusively on partner and group placements nationwide. Gloria leverages her vast network of partner and executive contacts to help partner and group candidates make lateral moves. She also assists firms with their partner hiring needs. Gloria earned her J.D. from Harvard Law School and went on to practice Corporate M&A for 10 years in Manhattan and Miami. Through her vast legal experience, Gloria has extensive knowledge of the inner-workings of the legal market.

Debbie Tang, Partner, Bridge Partners, LLC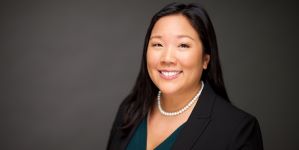 Debbie Tang is a Partner at Bridge Partners, a minority-owned executive search firm with unique expertise in attracting and retaining senior, diverse executives. Debbie leads global executive searches in both the private and public sector, from Fortune 100 companies to universities and government agencies. She recruits senior executives across all functions, including General Counsels, Chief Legal Officers and regulatory leaders, in a wide variety of industries. Before joining Bridge Partners, Debbie spent over 6 years as a Managing Director in Major, Lindsey & Africa's in-house practice group. Prior to her career in executive search, she gained corporate experience as in-house counsel for Marriott International, and served as General Counsel of an international restaurant chain. She began her career as an attorney at Troutman Sanders and Reed Smith. Debbie is actively involved in the National Asian Pacific American Bar Association and the Women's Bar Association of the District of Columbia. She received a BA degree from McGill University and a JD from Washington & Lee School of Law, where she served on the Editorial Board of The Journal of Civil Rights and Social Justice.

Wendy Schoen, CEO & Managing Partner, Schoen Legal Search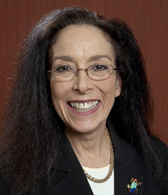 Wendy Schoen, Esq. has been in legal search since 1993. She places a wide variety of attorneys into law firms, corporations, and consulting firms. Wendy's clients range from major international law firms to start-up companies to international Fortune 10 companies. Wendy graduated, cum laude, from Washington University. She went on to earn a M.B.A. from the University of Chicago and a J.D. from Boston University. At the University of Chicago, Wendy was a Ray E. Brown Fellow. At Boston University, she was a published editor of the American Journal of Law & Medicine. After earning her M.B.A., Wendy spent eight years on Wall Street as an investment banker and consultant. Following her graduation from law school, Wendy served as a judicial law clerk and then practiced law for a number of years before moving to the legal recruiting industry in the early 1990s.