iPhone Photography Basics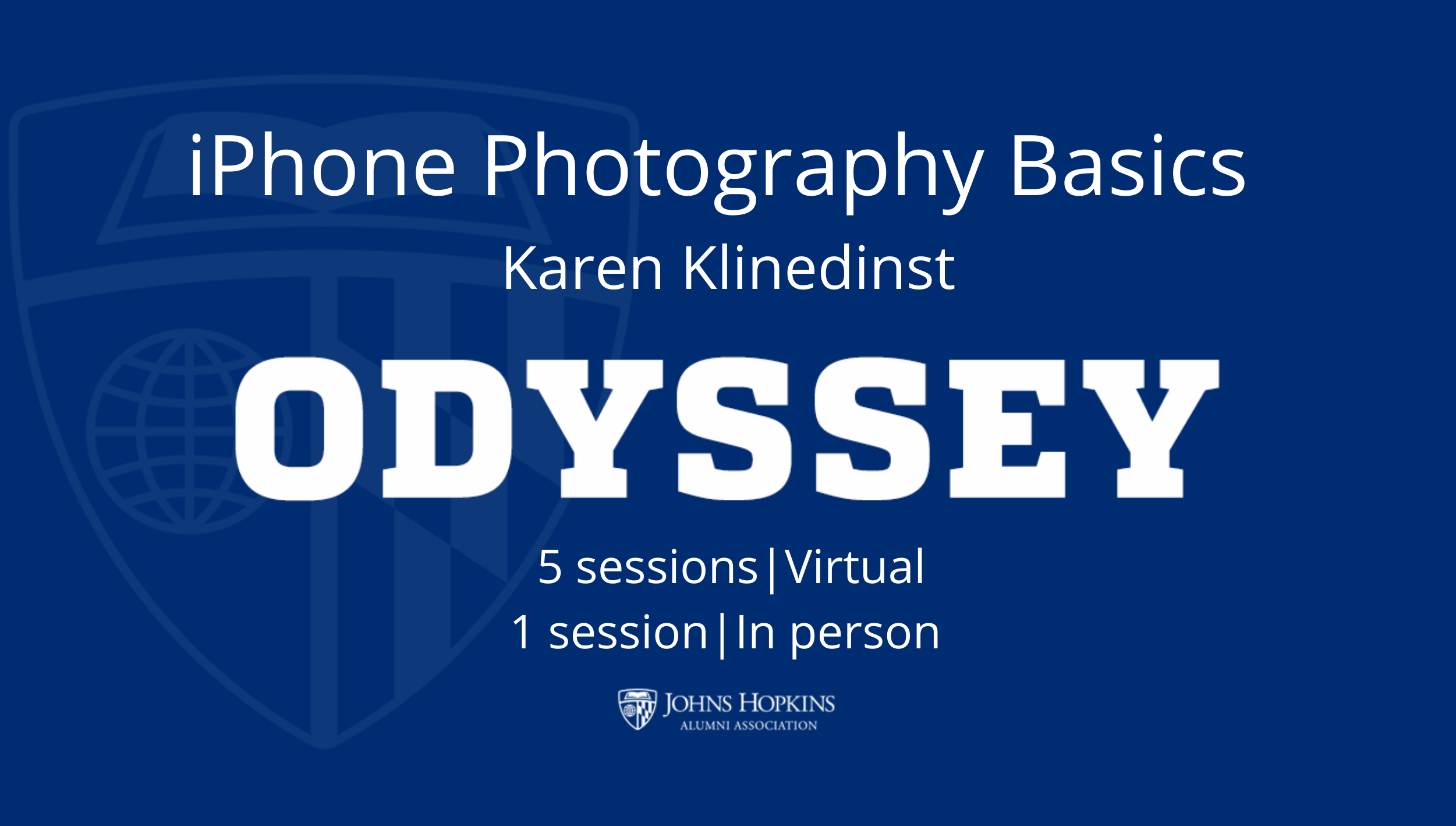 Brought to you by Odyssey
November 3, 2021 - December 8, 2021
Wednesdays, 7:00 PM - 8:30 PM ET (9 course hours)
Field shoot 12/4 at the Baltimore Museum of Art (or sculpture garden)
In this 6-session class, learn the basics of getting the most out of your iPhone's camera. Through virtual "in-class" demos and exercises, you will discover image capture techniques specific to the iPhone's native camera, and learn how to organize and share your photos with family and friends. You'll also learn simple photo editing techniques using Apple's native Photos app to bring out the best in your photos. This course is ideal for the casual photographer interested in an introduction to iPhone Photography.
Students will need to have an iPhone 7, or newer, running the most current operating system, should have a good understanding of their iPhone, and will need to purchase approximately $8.00 in apps for this course.
About the Instructor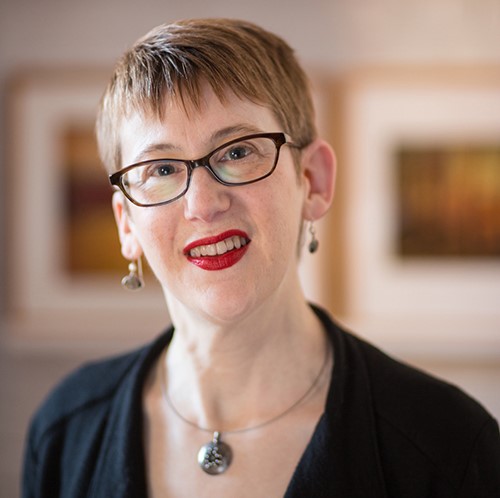 Karen Klinedinst (BFA), is a landscape photographer and graphic designer based in Baltimore, Maryland. Since 2011, she has been using her iPhone and iPad exclusively to photograph and express the landscape. Her landscapes have been exhibited widely, including: Massoni Art Gallery, Adkins Arboretum, Maryland Art Place, Soho Photo Gallery, among others. Her work is in the collection of the National Park Service, and numerous private collections.
Tuition Remission and Refund Policies
Full-time JHU faculty/staff, their spouses or same-sex domestic partners, JHU retirees and their spouses or same-sex domestic partners are eligible for tuition remission. The tuition remission form is required. All tuition remission forms and details on eligibility can be found here and should be returned to odyssey@jhu.edu.
After registration, tuition remission eligibility will be confirmed by the Odyssey registrar. If eligibility cannot be confirmed, you will be required to pay full tuition for the course. Under the terms of the University's remission program, Hopkins employees must withdraw in writing at least five working days before the first class to receive a 100% refund. No partial refunds are given to JHU employees and affiliates.
Please visit the registration and policies page for more information.
While participating in on-campus events and meetings, participants must follow all public health guidelines required by Johns Hopkins University and Medicine at the time of the event. If you are not fully vaccinated, we require that you wear a face covering during your visit to campus, even when it is no longer required for those who are vaccinated.

While participating in off-campus events and meetings sponsored by the JHAA/JHM/JHHS participants must follow all public health guidelines mandated by the local jurisdiction and venue at the time of the event, including vaccination and masking and distancing guidance. Johns Hopkins strongly suggests that attendees who join in person be fully vaccinated.