Lunch with the Libraries - Love Them or Lib Them: Romance Comic Books for Valentine's Day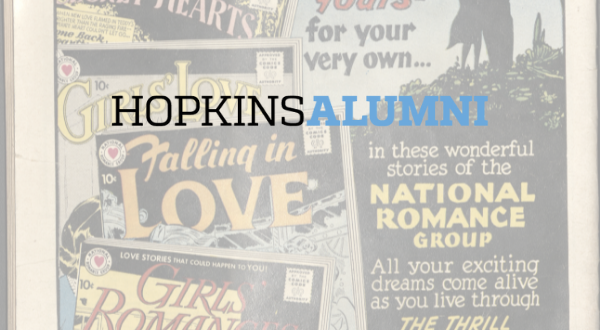 Sponsored by the Sheridan Libraries & University Museums, the Friends of the Johns Hopkins University Libraries, and the Arts, Entertainment, Media, and Entrepreneurship Affinity

Join the Sheridan Libraries for a Cupid-approved tour of a new collection of vintage romance comic books by Special Collections librarian Heidi Herr. Ranging from the late 1940s to the mid-1970s and written for a female readership, these comic books have everything: girls falling in love with teenage beatniks, a 1950s exposé of Communist dance clubs, and finding and losing one's heart at Woodstock. Perhaps we will even answer the question of the 1970s: Will women's libbers ever find love? This program will be presented on Zoom. A link will be shared in advance of the program.

To learn more about the Sheridan Libraries and how to join the Friends of the Johns Hopkins University Libraries, visit these websites:

https://www.library.jhu.edu
https://www.library.jhu.edu/give/friends-of-the-libraries/

Disclaimer: The perspectives and opinions expressed by the speaker(s) during this program are those of the speaker(s) and not, necessarily, those of Johns Hopkins University and the scheduling of any speaker at an alumni event or program does not constitute the University's endorsement of the speaker's perspectives and opinions.
A portion of the registration fee will support future programming and events. If you wish to not have a portion of your registration support such initiatives, you may contact the Office of Annual Giving: oag@jhu.edu