Lunch with the Libraries & Museums - The Foundation and the Gateway: What Maps Show and Hide about Baltimore and American History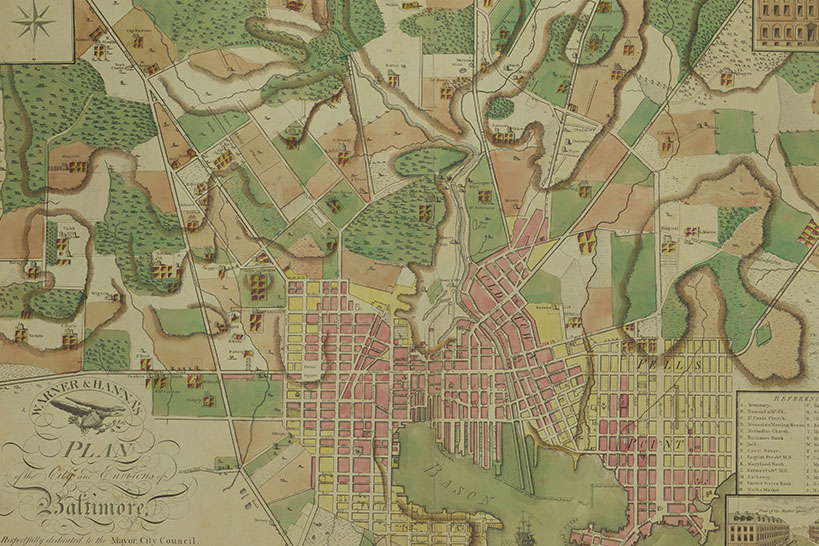 Sponsored by the Sheridan Libraries & University Museums, the Friends of the Johns Hopkins University Libraries, and the Arts, Entertainment, Media, and Entrepreneurship Affinity

To our modern eyes, maps are a straightforward abstraction of geographic space and how to navigate within it. However, the history of mapmaking as we know it is deeply entwined with the rise and fall of empires, religious and territorial wars, and the ever-present quest to count, house, and tax populations. Join Hopkins' maps librarian and alumna, Lena Denis (A&S '11), for a Map Collection tour of Baltimore - a city where maps reveal all of these stories and many more - featuring important selections from the university's collection of historical Baltimore maps.
Join from a PC, Mac, iPad, iPhone or Android device:
Please click this URL to join. https://jh.zoom.us/j/92279421189
Or join by phone: +1 301 715 8592
Webinar ID: 922 7942 1189

MEET OUR SPEAKER
Lena Denis (A&S '11), Geospatial Data, GIS, & Maps Librarian, Sheridan Libraries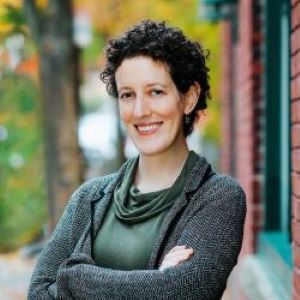 Lena Denis is the Geospatial Data, GIS, & Maps Librarian at the Sheridan Libraries. As part of the Data Services unit, she provides services and resources that enable faculty and students to discover, explore, visualize, and curate geospatial information. She holds a MS in Library and Information Science from Simmons University, a MA in History of Arts from the Courtauld Institute of Art, and a BA in Anthropology and History of Art from Johns Hopkins University. She's also a major enthusiast for all things Baltimore, especially food.
To learn more about the Sheridan Libraries and how to join the Friends of the Johns Hopkins University Libraries, visit these websites:
https://www.library.jhu.edu
https://www.library.jhu.edu/give/friends-of-the-libraries/