Managing Your Money: A Conversation with Financial Advisors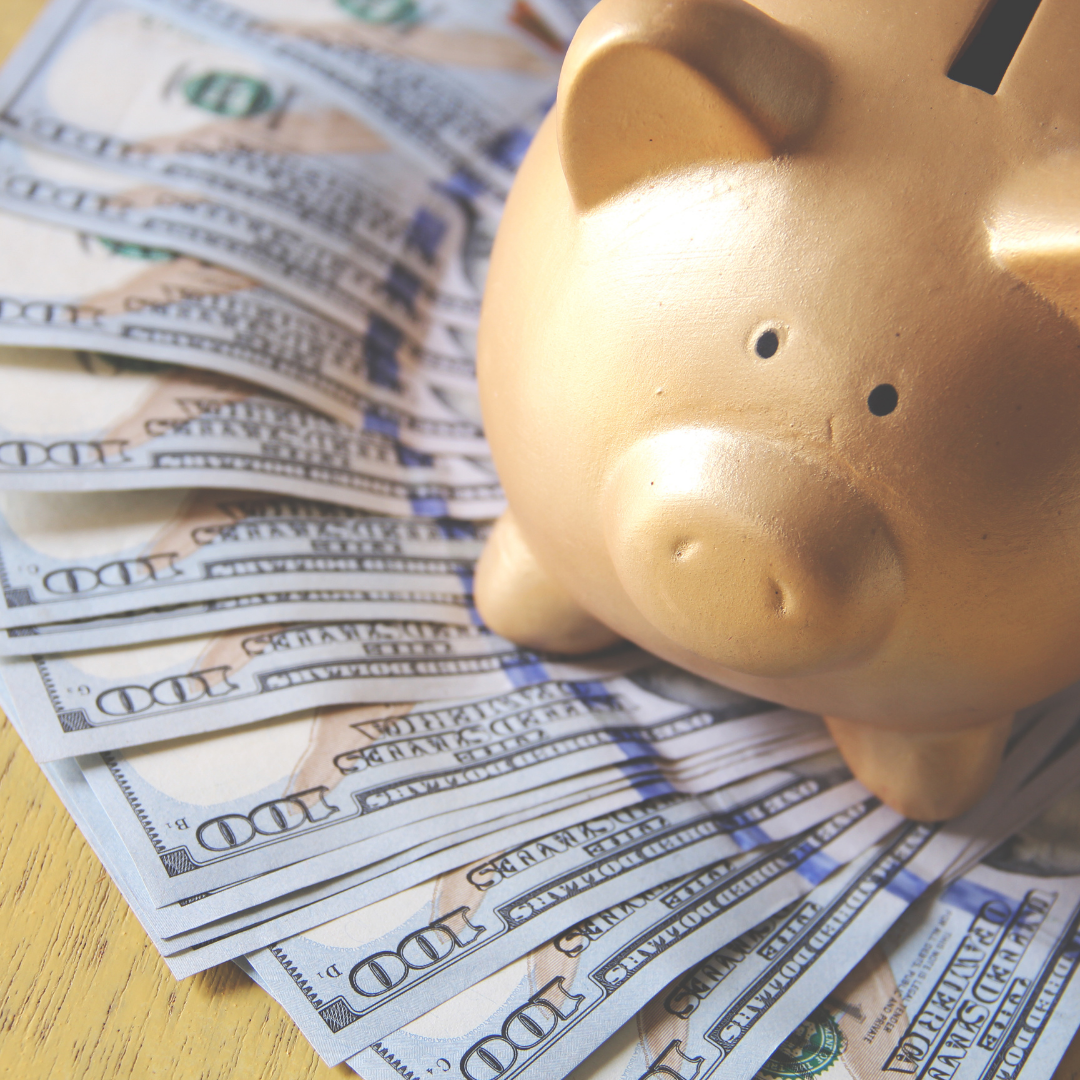 Sponsored by the Finance Affinity

Although money cannot buy you happiness, it can bring a sense of security if you manage your money well. Without money management, you may feel like you are one step away from a financial cliff. When you manage your money well, you have more time to focus on other things in your life. Join our panel as they discuss how to get your finances on track and manage your money the right way. This program will be presented on Zoom.
Please, access the Zoom here:
Join from a PC, Mac, iPad, iPhone or Android device:
Please click this URL to join. https://jh.zoom.us/j/95781028169
Or join by phone: US: +1 301 715 8592
Webinar ID: 957 8102 8169

MEET OUR SPEAKERS
Elizabeth G. Lenrow (Engineering '10), Banker, Executive Director, JP Morgan Chase & Co.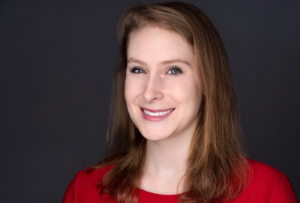 Liz Lenrow is an Executive Director and Banker at J.P. Morgan Private Bank in Baltimore, MD. In this role, she provides individuals, families, public and private foundations, and endowments in the region with comprehensive wealth management strategies, ongoing guidance, and customized plans to address their balance sheet needs.

Before moving back home, Ms. Lenrow was a Vice President in Investor Relations covering multi-asset, equity and alternatives portfolios at J.P. Morgan in New York City. She started her career with Bessemer Trust at the firm's New York City and Palm Beach offices, working with clients on their investment and wealth planning needs.

Ms. Lenrow graduated with a Bachelor of Arts from the Johns Hopkins University with double majors in Applied Mathematics & Statistics and Economics and a minor in Entrepreneurship and Management. She received her master's degree in Business Administration from New York University's Stern School of Business.

Liz lives in Ruxton, MD with her husband, Vikram. She is also active in her community, serving on the Sinai Hospital Board of Directors and as a member of the Board of Trustees for the Roland Park Country School.

Joseph S. Yoon (A&S '00), Relationship Manager, TimeScale Financial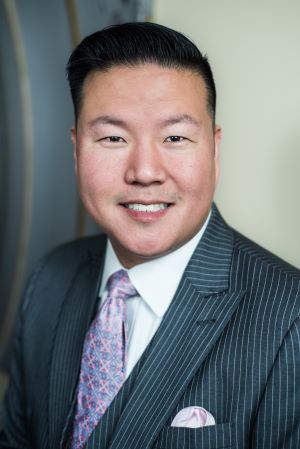 Joe is a relationship manager at TimeScale Financial and has always aspired to make a deep impact with people in all facets of his life. On a professional level, he focused those aspirations to generate better outcomes for his clients throughout his 20+ year career.
After graduating from the Johns Hopkins University with a B.A. in Economics in 2000, he spent the first 15 years of his career working with advisors helping them with clearing & custody, along with investment and practice management. In 2016 he transitioned to working with individual clients so he could take his broad knowledge of the industry and make a more direct impact for his clients. The move to TimeScale in January of 2021 has put him in the best possible spot to help as many people as possible with an eye towards building long-running trusted relationships.

Joe has a few philanthropic focuses. He has been on various boards at Johns Hopkins since 2010 and is currently part of the Alumni Council that oversees the alumni of the 9 schools of Johns Hopkins. He has also been active with the American Foundation for Suicide Prevention ("AFSP") by participating annually in a 16-mile overnight fundraising walk since losing a close childhood friend to suicide in 2016. He has also been part of the McLean Bible Church's Financial Counseling Ministry since 2012 providing counseling and benevolence support to those attending the church.

Outside of work and volunteering, Joe enjoys spending time singing (he used to be in a vocal band), taking pictures (he used to work for Inside Lacrosse Magazine), and both eating and cooking food (his latest focus is around his smoker and BBQ). He lives with his wife Jenifer, their two young children, their two old miniature dachshunds, and his mother in Great Falls, VA.

Carolina Hernandez (A&S '14), Banker, Vice President, JP Morgan Chase & Co.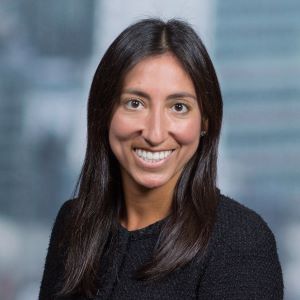 Carolina is a Banker at the J.P. Morgan Private Bank. She advises private business owners, entrepreneurs, and corporate executives on a range of financial matters, including asset allocation, investments, trust and estate planning, lending and banking. During her tenure, Carolina has helped clients with many unique situations, including private business liquidity events, risk management of concentrated assets, philanthropic and charitable planning, and optimizing complex balance sheets. She joined the Private Bank in 2013 and spent her first three years in the Greenwich, CT office.

Caroline attended Johns Hopkins University and holds her Bachelors of Arts degree in Political Science and International Studies, with a minor in Economics. She holds FINRASeries 7 and 63 licenses. She currently resides in New York City.
MEET OUR MODERATOR
Nick Ginsberg (A&S '14), Vice President, Investment Banking, Goldman Sachs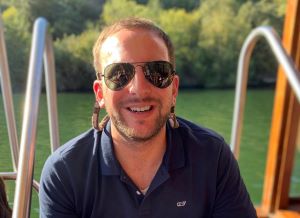 Nick Ginsberg is a Vice President of Investment Banking at Goldman Sachs with a focus on quantitative finance. He currently heads up the division's Municipal Debt Capital Markets Data Science group, building quantitative models for the bank's city, state, hospital and university clients.

Nick has been at Goldman Sachs for 6 years full time, and was a two-summer intern before that. While at Johns Hopkins, Nick was a member of HERO (the on-campus EMT unit), MSE Symposium (the student led group for bringing speakers to campus), the Alpha Epsilon Pi fraternity, and a student worker in the admissions office.

Outside of work, Nick is an avid sailor and, when not on the water, can often be found working on random coding projects or competing in bar trivia (currently on hold until we're done quarantining!).

Nick continues to stay in touch with Johns Hopkins, having previously been a member of the Class of 2014 Five Year Reunion Committee and currently serves on the JHU Finance Affinity group.

Nick received a bachelor's degree in Computer Science from the Whiting School of Engineering, a bachelor's in Economics from the Krieger School of Arts & Sciences, and a minor in Financial Economics.

Disclaimer: The perspectives and opinions expressed by the speaker(s) during this program are those of the speaker(s) and not, necessarily, those of Johns Hopkins University and the scheduling of any speaker at an alumni event or program does not constitute the University's endorsement of the speaker's perspectives and opinions.