Writing Your Novel Part 2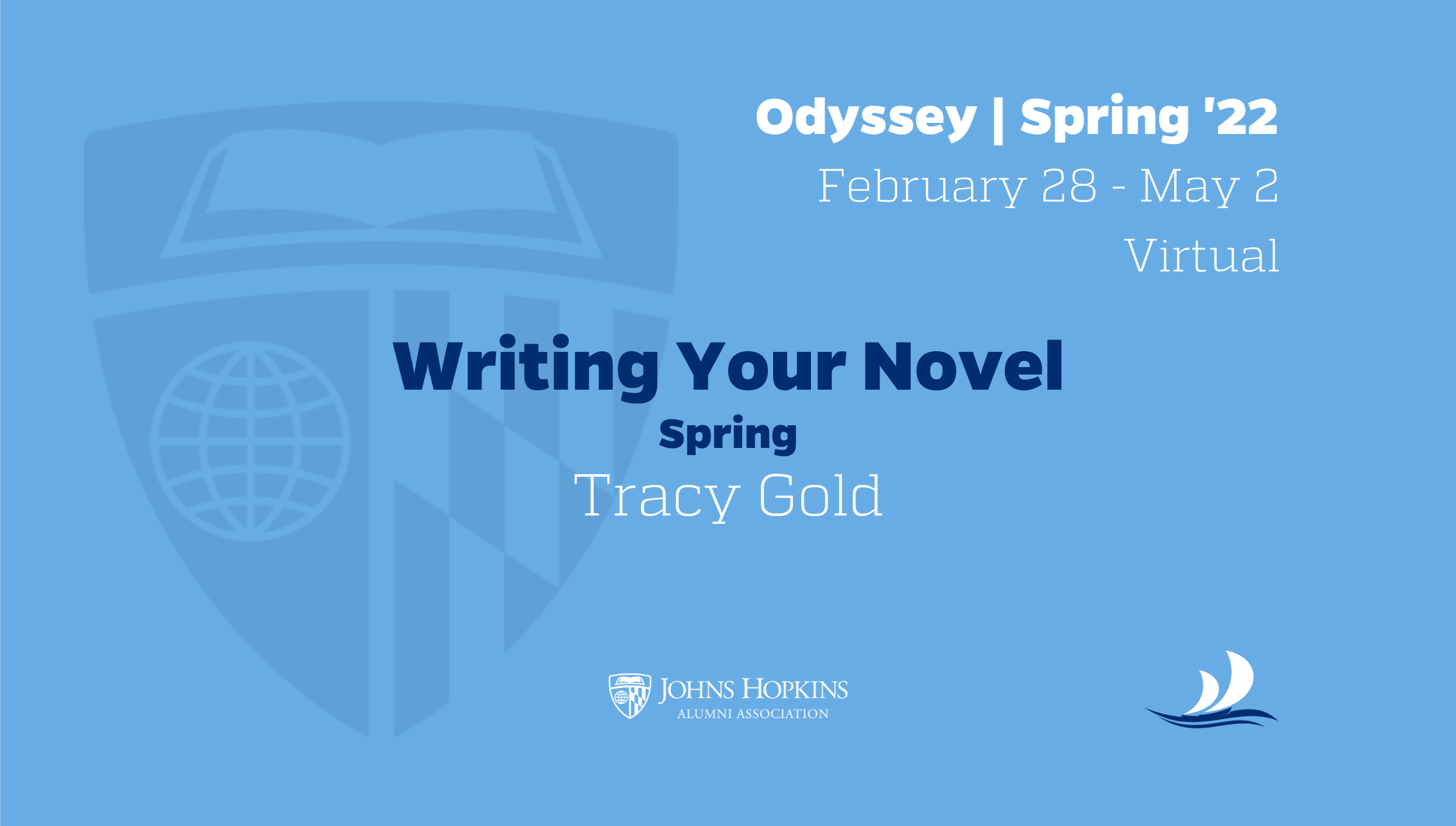 Brought to you by Odyssey

February 28, 2022 - May 2, 2022
Mondays, 6:30 - 8:15 PM ET

Write that novel you've been dreaming about, with support and guidance. This is the second part of a two-semester course that is designed as a standalone and a pairing; new students are welcome and will receive additional asynchronous instruction. This course will cover what makes a good novel concept and approaches to drafting a novel. Students will receive feedback from each other and the instructor on outlines and excerpts of their work in progress. The course will also address next steps for revising and publishing novels. Students may follow course goals to finish half of a novel in each semester or find their own pace. Memoirists are welcome to join.
Johns Hopkins Tuition Remission Policies
Current and retired full-time Johns Hopkins faculty and staff, as well as their spouses or domestic partners, are eligible for tuition remission. Eligibility details can be found here.
After registration, tuition remission eligibility will be confirmed by the Odyssey registrar. If eligibility cannot be confirmed, you will be required to pay full tuition for the course. Under the terms of the University's remission program, Hopkins employees must withdraw in writing at least five working days before the first class to receive a 100% refund. No partial refunds are given to JHU employees and affiliates. All other participants should review the JHAA Event