REBROADCAST | The Impact of Indian-Americans on U.S. Politics, Co-Hosted by the Johns Hopkins India Institute and SNF Agora Institute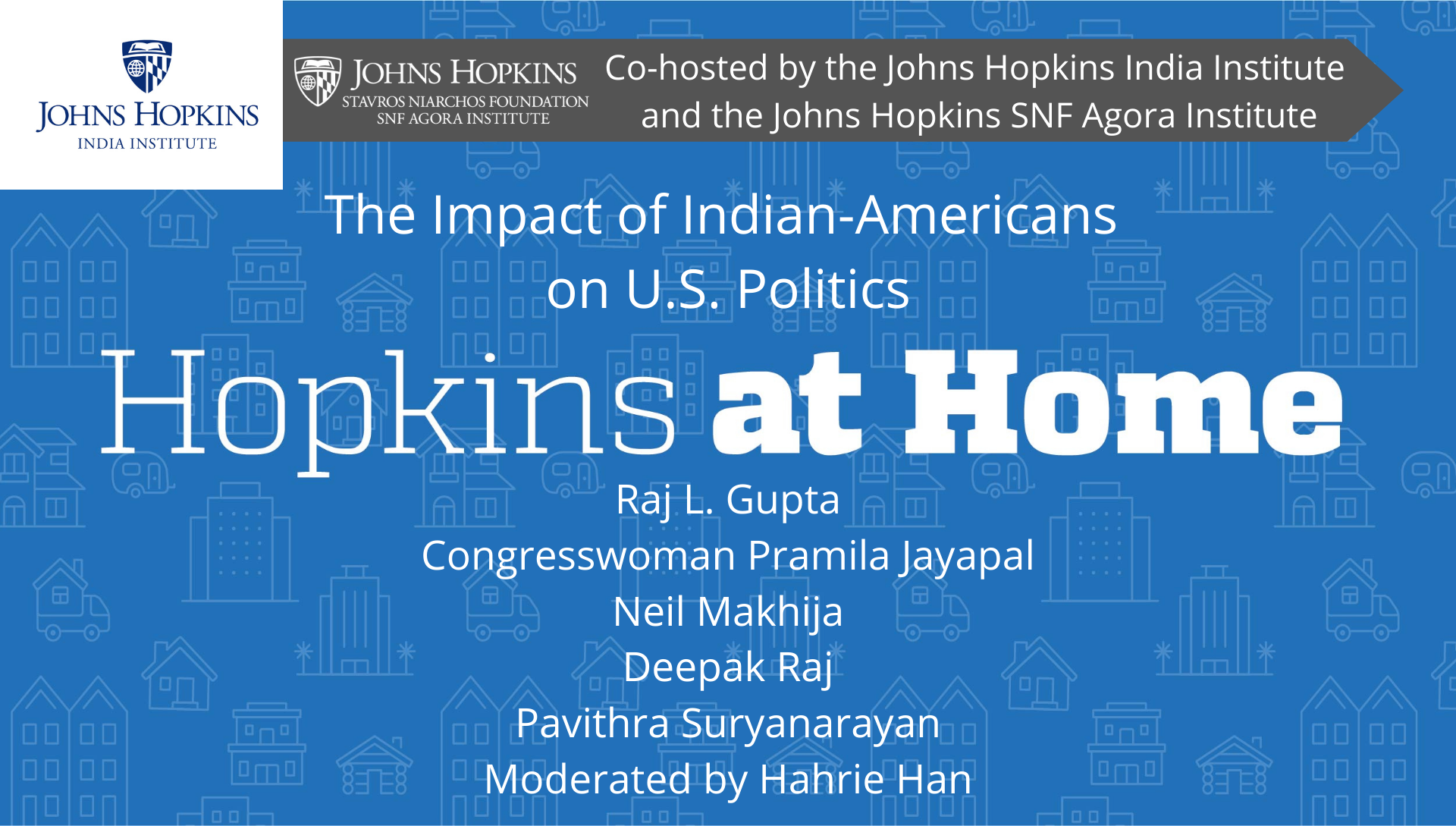 Brought to you by Hopkins at Home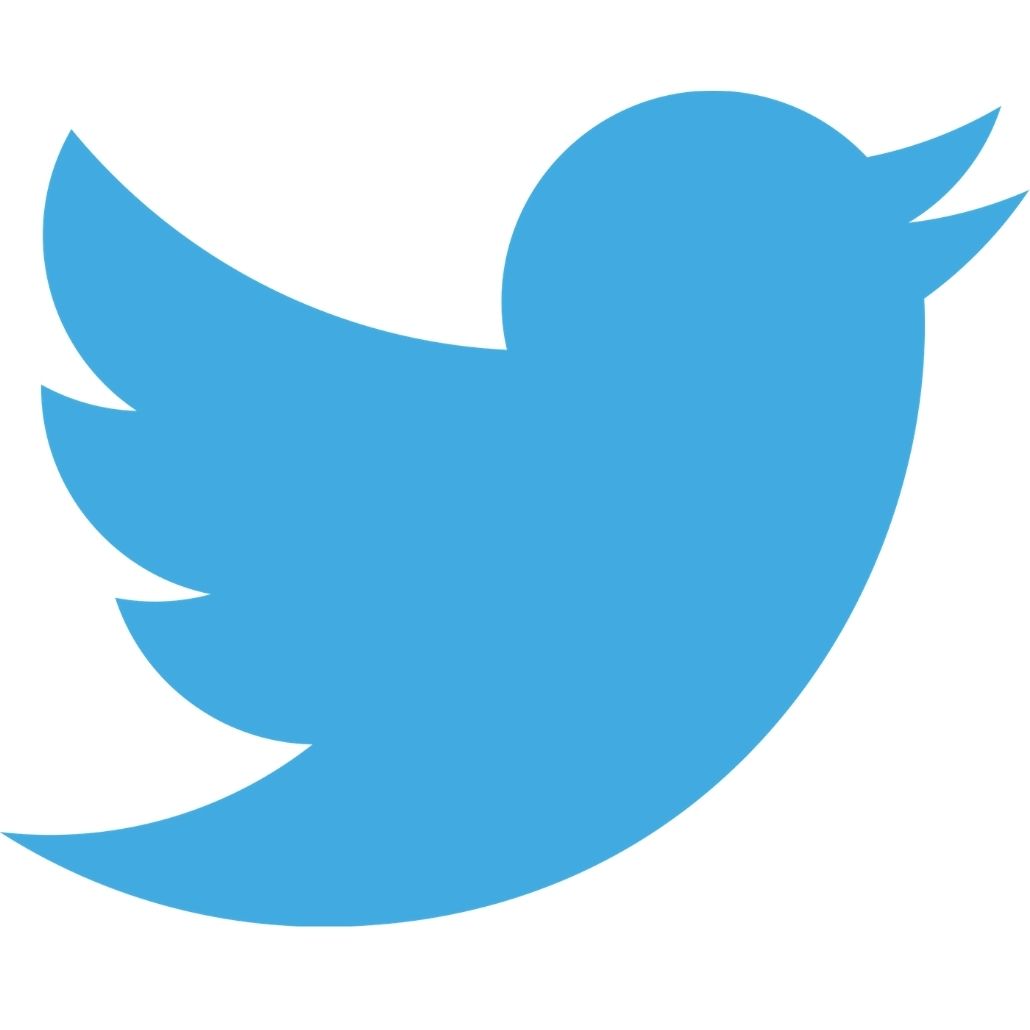 Follow us on Twitter to join the conversation: @HopkinsatHome, #HopkinsatHome
REGISTER BELOW to tune in on Monday, March 15 at 2 PM ET
This livestream will also be re-broadcast for the audience in India on Friday, March 19 at 9:30 AM ET. No additional registration required.
ABOUT THE PROGRAM
Indian-Americans, though representing just over 1% of the U.S. population, play a critical and growing role in the U.S. democratic process, in the spotlight now more than ever that Kamala Harris has become the country's first African- and Asian-American Vice President. Join us on March 15 to hear a number of prominent Indian-American leaders and scholars share their own perspectives on Indian-American voters, their political priorities, and the role they play in the U.S. political process.
During this hour, join Dr. Hahrie Han, Director of the SNF Agora Institute, with a special introduction by Raj Gupta, Chairman of the Johns Hopkins India Institute Advisory Board, for a conversation with the Honorable Pramila Jayapal, Member of the U.S. House of Representatives (WA-07), Neil Makhija, Philadelphia-based attorney and Executive Director of IMPACT, Deepak Raj, Chairman of the New Jersey State Investment Council and Founder and Managing Director of New Jersey-based private investment firm Raj Associates, and Pavithra Suryanarayan, Assistant Professor at the School of Advanced International Studies.
Enjoy this related article, How Will Indian Americans Vote? Results From the 2020 Indian American Attitudes Survey, written in part by Devesh Kapur, Starr Foundation Professor of South Asian Studies and director of Asia Programs at the Johns Hopkins School of Advanced International Studies.
Please note: The views expressed in this session are the participants' own and do not necessarily represent the views of Johns Hopkins. Johns Hopkins does not endorse or oppose any political candidates for public office.
ABOUT THE PRESENTERS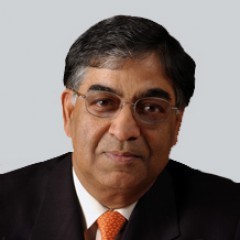 Raj L. Gupta is Chairman of the Board of Advisors for the Johns Hopkins India Institute, is Chairman of Avantor Inc. and APTIV, and is a member of the board of DuPont. He has also served on the boards of Tyco, the Vanguard Group, Hewlett-Packard Company, Delphi Automotive, Symphony IRI Group, and Stroz Friedberg Inc. From 1999 - 2009, Mr. Gupta was Chairman and Chief Executive Officer of Rohm and Haas. Mr. Gupta held a variety of posts at the company beginning in 1971. He was elected a vice president of the company and was named director for the Pacific Region in 1993. Early in 1996, Mr. Gupta became one of six members of the Chairman's Committee and was given oversight responsibility for the company's Electronic Materials business group. In December 1998, Mr. Gupta was elected to the Board of Directors and named Vice Chairman in January 1999. He became Chairman and Chief Executive Officer on October 1, 1999. Mr. Gupta assumed the additional title of President in early 2005 and held that title until May 2008. Mr. Gupta holds a BS degree in Mechanical Engineering from the Indian Institute of Technology (1967), a M.S. degree in Operations Research from Cornell University (1969), and a M.B.A. in Finance from Drexel University (1972). Mr. Gupta is a past Chairman of the American Chemistry Council, and the Society of Chemical Industry, America Section. He was on the board of trustees for The Conference Board.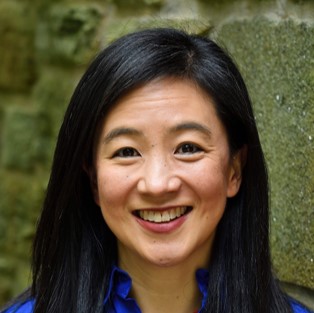 Hahrie Han, PhD, the inaugural director of the SNF Agora Institute, specializes in the study of civic and political participation, collective action, and organizing. She focuses particularly on the role that civic associations play in mobilizing participation in politics and building power for social and political change. Prior to her position at the Institute, she served as the Anton Vonk Professor of Political Science and Environmental Politics at the University of California, Santa Barbara. From 2005-2015, she was an Associate Professor of Political Science at Wellesley College and a Robert Wood Johnson Health Policy Scholar at Harvard University from 2009-2011. Her most recent book, How Organizations Develop Activists: Civic Associations and Leadership in the 21st Century (Oxford University Press 2014) examines the strategies that the most effective civic associations use to engage activists and develop leaders in health and environmental politics. Dr. Hahn has also been involved in numerous efforts to make academic work relevant to the world of practice, including (most recently) participating in the Social Science Research Council Anxieties of Democracy Participation Working Group; co-chairing the Research Council of the PICO National Network, serving on the advisory board of organizations like research4impact, the Climate Advocacy Lab, Citizens Climate Lobby, and the DEMOS Integrated Race and Class Narrative Project; serving as the Co-Chair of the Civic Engagement Working Group at the Scholars Strategy Network; co-founding and co-directing the Project on Public Leadership and Action at Wellesley College, and participating on the steering committee of the Gettysburg Project. Her newest book (co-authored with Liz McKenna and Michelle Oyakawa) will be published by the University of Chicago Press in May 2021, entitled Prisms of the People: Power and Organizing in 21st Century America. This book examines the way some grassroots organizations translate the engagement of their people into political power, acting like prisms refracting white light into vectors of power and light.Dr. Hahn received her Ph.D. in American Politics from Stanford University in 2005 and her B.A. in American History and Literature from Harvard University in 1997. She was a National Science Foundation Graduate Research Fellow from 2002-2005 and received Stanford University's Centennial Teaching Award in 2002 and Wellesley College's Apgar Award for Innovative Teaching in 2006. She is the daughter of Korean immigrants, grew up in Houston, Texas, and now lives in Baltimore, MD.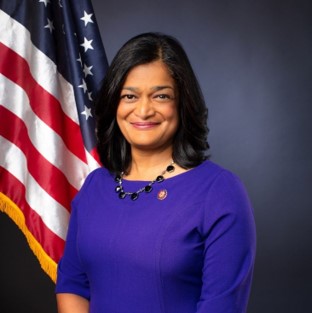 Congresswoman Pramila Jayapal, elected in 2016, is now serving her third term in Congress representing Washington's 7th District, which encompasses most of Seattle and its surrounding areas. She is the first South Asian American woman elected to the U.S. House of Representatives and one of only 14 naturalized citizens currently serving in the United States Congress. Congresswoman Jayapal is a member of the House Judiciary Committee, where she serves as Vice Chair of the Immigration Subcommittee, and on the House Education & Labor and Budget Committees. She is also the elected Co-Chair of the Congressional Progressive Caucus, which represents approximately 40% of the entire Democratic caucus; the Immigration Subcommittee Chair of the Congressional Asian Pacific Asian Caucus; and a Vice Chair of the Congressional LGBTQ Equality Caucus. In Congress, Representative Jayapal has been a leader on immigration, including fighting the Trump Administration's inhumane policies of separating children from their parents and crafting legislation to help expand legal immigration to America. She has also championed legislation to address income inequality, such as the $15 minimum wage and expanded collective bargaining rights for workers. She has worked extensively on healthcare issues as the lead sponsor of the Medicare for All bill in the House, and she is the author of the College for All Act, which would ensure every American has access to higher education. She has authored other landmark pieces of progressive legislation including the Dignity for Detained Immigrants Act and the National Domestic Workers Bill of Rights. She has also prioritized legislation to transition our economy to 100% clean energy and address the crisis of climate justice. Prior to serving in elected office, Congresswoman Jayapal spent twenty years working internationally and domestically in global public health and development and as an award-winning national advocate for women's, immigrant, civil, and human rights. She spent almost a decade working on global health and development for the international nonprofit organization, Program for Appropriate Technology in Health (PATH), and spent 12 years as the founder and Executive Director of OneAmerica, the largest immigration advocacy organization in Washington State and one of the largest in the country. Representative Jayapal was born in India, grew up in India, Indonesia and Singapore, and came to the United States by herself at the age of 16 to attend college at Georgetown University. She later received her MBA from Northwestern University, worked in a number of industries in both the public and private sector, and published her first book in 2000, Pilgrimage to India: A Woman Revisits Her Homeland. She is married to Steve Williamson, a long-time labor leader and strategist, and is the proud mother of a gender non-conforming child Janak, step-son Michael, and 65-pound labradoodle, Otis.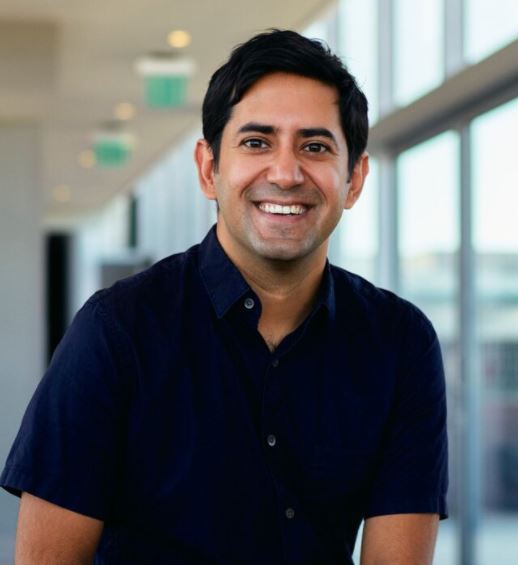 Neil Makhija is a Philadelphia-based attorney who currently serves as Executive Director of IMPACT, the nation's leading South Asian civic organization, and as a Lecturer at the University of Pennsylvania Carey Law School. Neil's commentary on law, policy, and politics has been featured in the New York Times, the Wall Street Journal, TIME, the Washington Post, the Philadelphia Inquirer, the Pittsburgh Post-Gazette, POLITICO, and other local and national media outlets. In 2016, Neil was the Democratic nominee for a seat in the Pennsylvania House of Representatives from Carbon County, where he outperformed the national Democratic ticket by 14 points. Prior to that, he worked in the White House, the U.S. Senate, and attended Harvard Law School on the Lentz scholarship, which was endowed by a 19th century Pennsylvania coal magnate. In law practice, Neil has represented essential workers, consumers, and public interest organizations. He advises candidates, campaigns, and philanthropies on public impact. He currently serves as President of the South Asian Bar Association fo Philadelphia.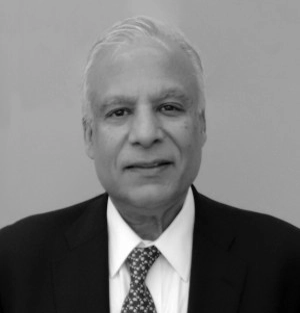 Deepak Raj is the founder and managing director of the New Jersey-based private investment firm Raj Associates with investments in real estate and public and private securities. He has extensive experience in the investment business. Deepak's leadership positions during his 24 years with Merrill Lynch include senior analyst in research (and member of the Institutional Investor All-America Research Team); head of their Global Consumer Products Investment Banking practice; and senior vice president and member of the firm's executive management committee. As director of Global Equity Research, he managed a staff of approximately 700 investment professionals located throughout the world. He was elected chairman of the New Jersey State Investment Council in 2019. The Council formulates policies governing the investment of funds and supervises the $80 billion NJ Pension Fund. Deepak has wide-ranging philanthropic interests. He serves as chairman of Pratham USA and of the Indian Philanthropy Alliance. He is the founder of the Raj Center on Indian Economic Policies at Columbia University (with his wife Neera) and is a co-founder of Indian American IMPACT. A chartered financial analyst, Deepak graduated from IIT Kanpur with a BTech in electrical engineering and earned an MBA from Northeastern University. He and his wife, Neera, have two grown children and live in Princeton, New Jersey.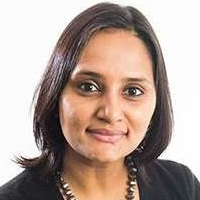 Pavithra Suryanarayan is an Assistant Professor at the School of Advanced International Studies at Johns Hopkins University. Her research is motivated by the desire to understand how different forms of group-based inequality — class or status, for instance — shape political behavior and institutions in multi-ethnic countries like India and the United States. She studies these questions using methods in historical political economy that emphasize causal identification, spatial and survey analysis, and extensive archival research, in order to understand how economic and political actors have shaped institutional design and political coalitions at pivotal moments in history. Before joining Johns Hopkins University, she completed a PhD in political science at Columbia University. She also holds an MPP in public policy from the Goldman School at UC Berkeley and a BBA (Hons.) from the National University of Singapore. Her papers have been published or are forthcoming at the American Journal of Political Science, American Political Science Review, Comparative Political Studies, Journal of Politics, Party Politics, Perspectives on Politics and World Politics. Her research has been featured in the New York Times, Le Monde, The Economist, and The Hindu amongst others, and has won discipline-wide awards including the Mancur Olson award for the best dissertation in political economy, the Franklin L. Burdett/Pi Sigma Alpha award for the best paper presented at the American Political Science Association (APSA), the Editorial Best Paper award by Comparative Political Studies and the GESIS-Klingemann award for best paper on electoral politics. Professor Suryanarayan is an editor and contributor to Broadstreet, an inter-disciplinary academic blog on historical political economy. She also serves on the editorial board of the Journal of Historical Political Economy and as an associate editor of the Comparative Politics Newsletter for the CP section of APSA. She is currently working on a book manuscript on Hollowing out the State.