Preserving Integrity: Our Response to Moral Adversity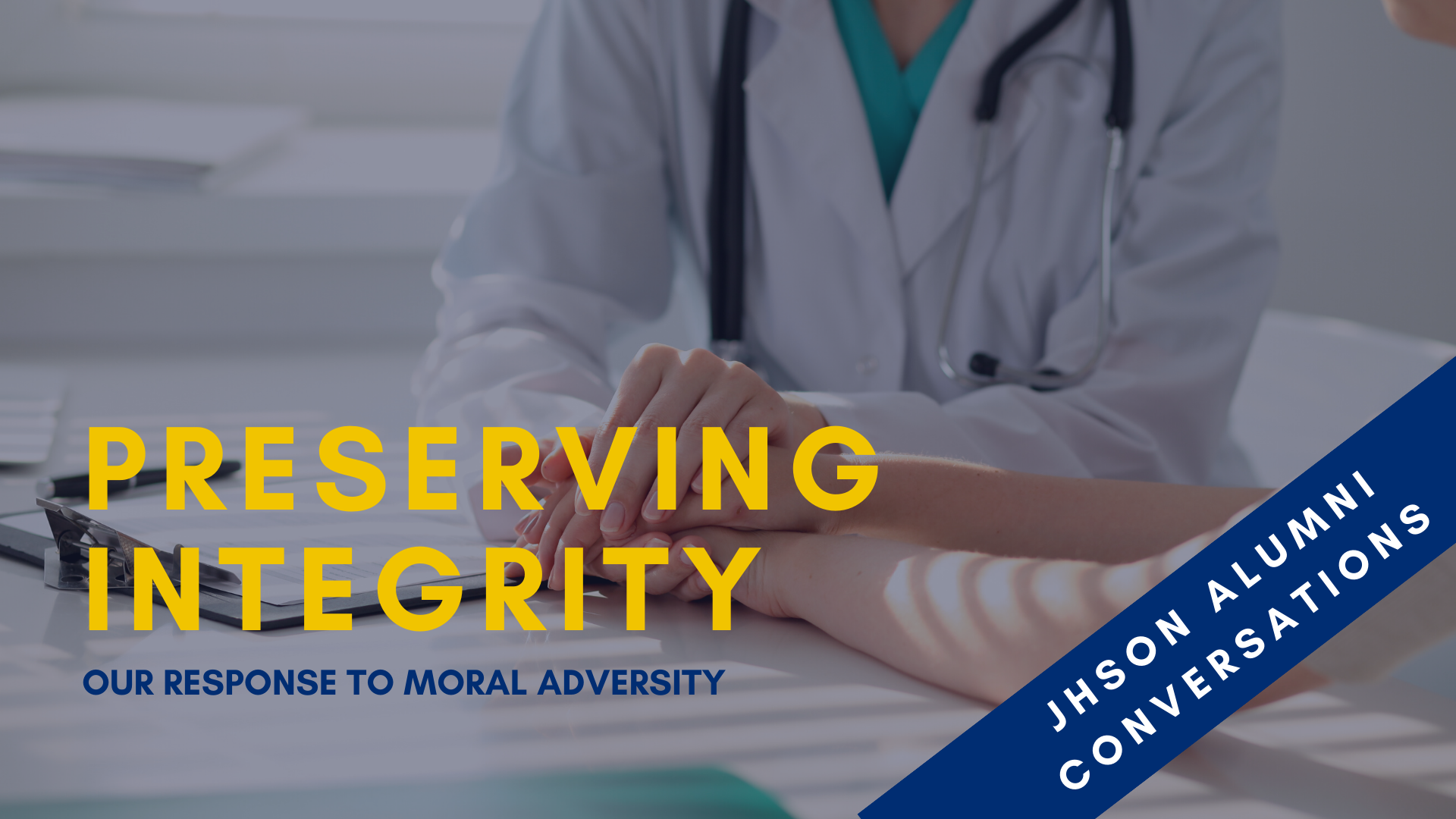 Moral adversity is arising in all areas of our lives. The sources of moral adversity are diverse and wide-ranging. Many are struggling to understand the moral trade-offs that accompany decisions about how to preserve the health of more people at the expense of others; others are struggling with social inequities, racism or disrespect of individuals or groups; and still others are concerned about the social norms of communication among friends, families, colleagues and community.

In this interactive JHSON Alumni Conversation, Dr. Cynda Rushton will explore how moral adversity shows up in our lives, our responses to it and some practical ways that we can regain our integrity in the midst of chaos and confusion. The session will present the issues and allow for conversation. Please bring any questions for discussion.

This event will take place on Monday, June 29th at 11:30 am - 12:30 pm EST.

A Zoom link to attend the session will be distributed in advance of the event.
Location: Virtual