Shock and Awe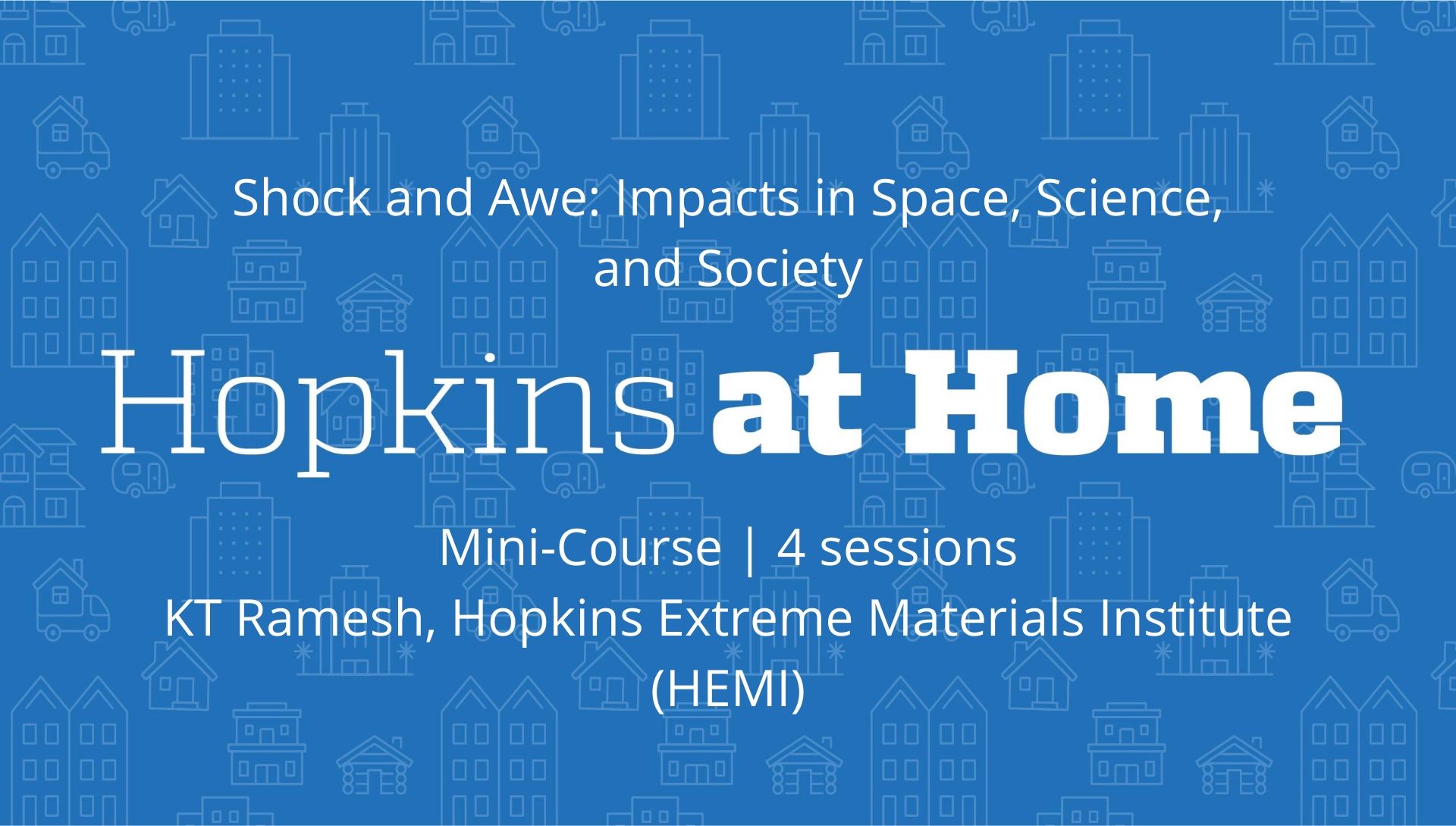 Brought to you by Hopkins at Home
Shock and Awe: Impacts in Space, Science, and Society
An asteroid threatens Earth. An earthquake swallows a city. A blast rips through a street. Shocks surround us - whether light-years away in space or around the corner in a car crash.
Together, we engage in a visual exploration of the story of shocks in materials and in systems. We study impact craters, earthquakes, nuclear events, and the life and death of asteroids. We learn how to protect the things we hold dear from the shocks that surround us. Finally, we explore creative extensions into the visual arts, the collapse of societies, and even your morning commute.
Beginning Tuesday, May 5 at 6 pm, join KT Ramesh for four sessions, one per week, 50 minutes total. Each session will consist of a 30 minute lecture, plus a 15 minute AMA (Ask me anything).