The Age of Cryptocurrency: Past, Present, and Future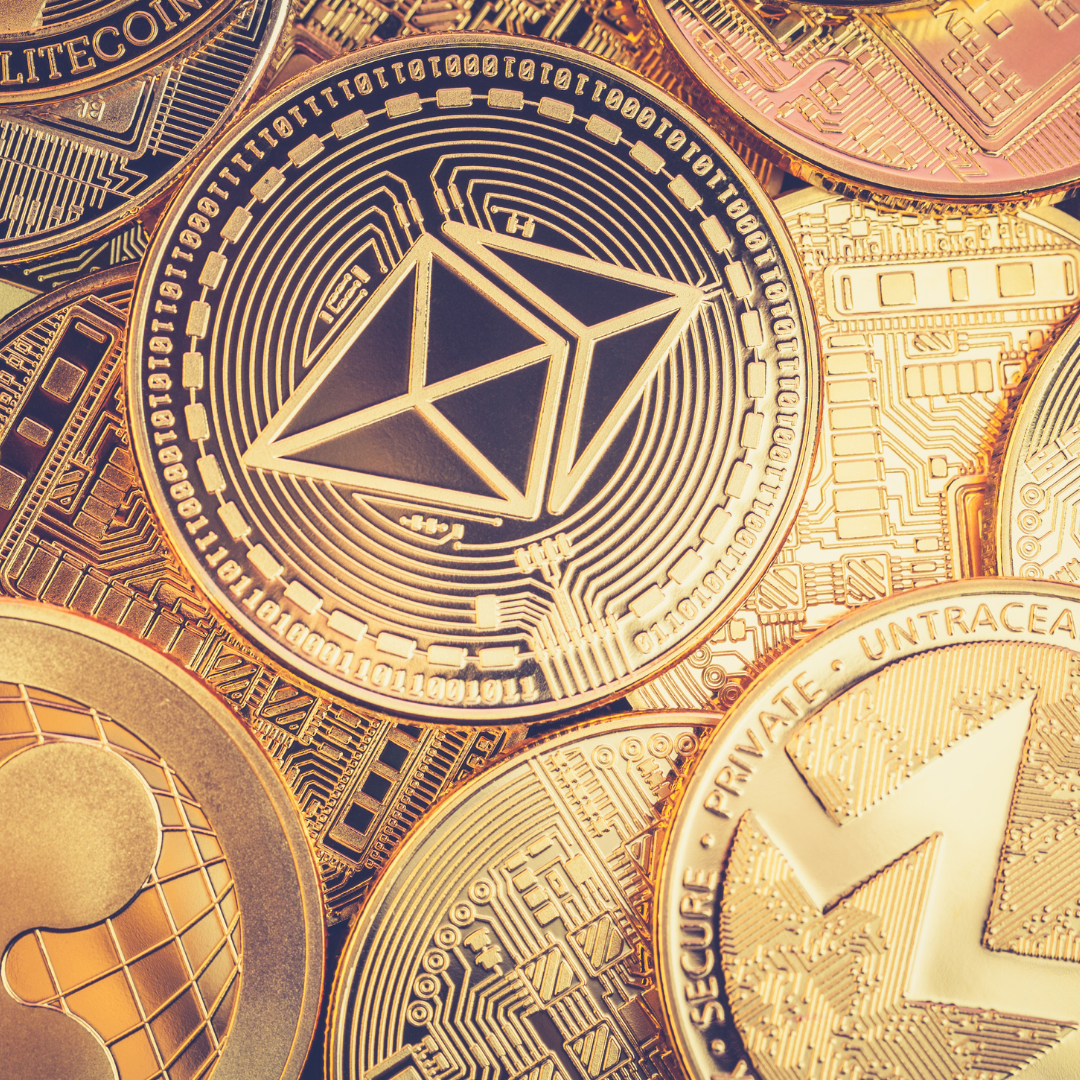 Sponsored by the Finance Affinity and the Blockchain & FinTech Affinity

Join us for a conversation about the past, present, and future of cryptocurrency. These components are critical to the current discussions in Congress, on Wall Street, by regulators, and on Main Street USA. We'll discuss the challenges and needs that will drive the future and impact businesses and our lives.

Join from a PC, Mac, iPad, iPhone or Android device:
Please click this URL to join. https://jh.zoom.us/j/98813659073
Or One tap mobile: +13017158592
Webinar ID: 988 1365 9073

MEET OUR SPEAKERS
Brian Gelfand (SAIS '88), Senior Advisor, EY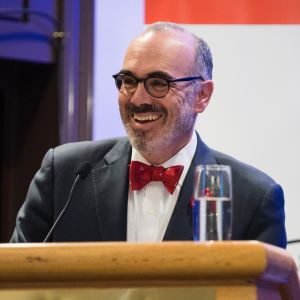 Brian Gelfand is a consultant and a Senior Advisor to EY. He has more than 20 years of experience in financial markets regulation and financial market infrastructure, including leadership roles in derivatives market operations, derivatives market regulation and supervision, and securities and derivatives clearing and settlement. His experience spans all aspects of markets and post-trade services, from high level policy and strategy to initiative leadership and execution.

Brian served as Special Advisor to the Secretary General of IOSCO before joining the Montréal Exchange, where he occupied senior leadership roles in business development, market operations and microstructure, corporate relations, and served as Chief Regulatory Officer responsible for market regulation, surveillance and enforcement. Brian's most recent executive role was Chief Commercial Officer for Post Trade Services at the TMX Group, responsible for integrated business development, relationship management and product and service development for both the central securities depository (CDS) and the derivatives central counterparty (CDCC).

Most recently Brian has been working in the digital asset space. This includes working with a consortium of central securities depositories to develop a proof of concept for the mobilization of high-quality liquid assets, a leadership role in the Bank of Canada's Jasper Project Phase Three for securities settlement on blockchain, membership in the R3 Central Bank Digital Currency Working Group, participation in the Atlantic Council CBDC Round Table, and advising clients on the implementation of crypto market investment and decentralized finance strategies.

In his spare time Brian enjoys playing jazz piano, cycling, skiing, sailing and scuba diving. He also serves on the Boards of Directors of the Sylvan Adams YM-YWHA and the IRCM (Montréal Clinical Research Institute).

Brian is a member of the Bars of Quebec, New York and Massachusetts, and holds B.A., B.C.L. and LL.B degrees from McGill University and an M.A. in International Relations from The Johns Hopkins University (SAIS).

Galia Benartzi (SAIS '10), Co-Founder, Business Development, Bancor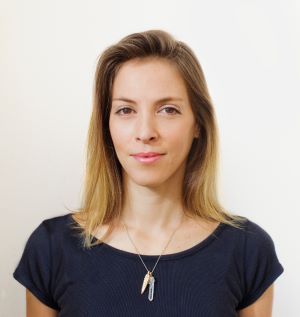 Galia Benartzi is a serial technology entrepreneur from Silicon Valley, California and Israel. She is a Co-Founder of the Bancor Protocol, a globally recognized blockchain standard which brought Automated Market Makers (AMMs) to DeFi (Decentralized Finance). Galia holds a BA with Honors in Comparative Literature from Dartmouth College and an MA in International Economics from SAIS Johns Hopkins.

In 2005, Galia co-founded Mytopia, the first social gaming company for smartphones (acquired by LSE:888 in 2010), and then, Particle Code, a cross-platform development technology for mobile applications (acquired by Appcelerator in 2011). In 2013, Galia moved from Silicon Valley to Tel Aviv to support and invest in Israeli technology as a Venture Partner at Founders Fund, Peter Thiel's leading San Francisco-based Venture Fund. In 2016 Galia Co-Founded Bancor, which launched a $153M Token Sale over 3 hours in 2017 with support from notable investors such as Tim Draper (Draper Fisher), Michael Novogratz (Galaxy Digital) and Blockchain Capital (San Francisco). Today Bancor is a top #100 currency and a top #10 grossing DeFi protocol, representing over $2B in Total Value Locked (TVL) to the network and a market cap of over $1.3B.
In 2017, Galia delivered a TEDx talk on blockchain technology which has been viewed over 180,000 times. In 2019, Galia hosted the Bretton Woods 75 anniversary gathering at the Bretton Woods Hotel in New Hampshire which marked 75 years since the historic Bretton Woods Monetary Agreement. The event was keynoted by former Treasury Secretary Lawrence Summers, Director General of the European Central Bank Hans-Joachim Klockers, U.S. Managing Editor of the Financial Times Gillian Tett, representatives of the Federal Reserve, IMF, World Bank, United Nations and others.

Galia currently advises and invests in a variety of leading and stealth blockchain startups and is frequently cited on the evolving cryptocurrency landscape by mainstream media including Bloomberg TV, CNBC, Forbes and more. She is active in global non-profit initiatives driving towards the modernization of economic thinking and policy.

Galia is a founding member of Powder Mountain, permanent home of the Summit community in Eden, Utah, and co-creator of the Reality trips by the Schusterman Foundation. She is passionate about decentralized technologies, women's empowerment, consciousness, natural wellness and plants.

Jim Kung-Soo Liew, PhD, Associate Professor of Finance, Johns Hopkins Carey Business School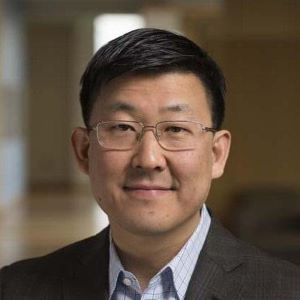 Dr. Jim Kyung-Soo Liew is an Associate Professor of Finance at Johns Hopkins Carey Business School and revels in pushing the boundaries of financial knowledge and product development both as an academic and FinTech entrepreneur. He has published pioneering research in the intersection of social media big data, blockchain, and financial markets.
He currently teaches "Big Data Machine Learning AI," "Crypto-Currencies and Blockchain," "Advanced Hedge Fund Strategies," and "Leading Entrepreneurship and Innovation" at the Johns Hopkins Carey Business School. Additionally, he serves as the Chairman of the Johns Hopkins Innovation Factory and has received the Dean's Award for Faculty Excellence 2015-2019. He is on the Editorial Board of The Journal of the British Blockchain Association, Journal of Alternative Investments and the Journal of Portfolio Management where he co-authored the most read Invited Editorial "iGDP?".
Dr. Liew co-founded SoKat Consulting, LLC. SoKat creates award-winning, world-class Machine Learning / AI and Blockchain products and services primarily servicing institutional investors, government agencies, academic institutions and select-startups. SoKat unlocks the hidden value of data through thoughtful and creative solutions, comprising of actionable business intelligence, transparent data analytics, bold predictive models, and next-generation investment products.
Previously, Dr. Liew has been with the Carlyle Asset Management Group, Campbell and Company, and Morgan Stanley. He holds a BA in Mathematics from the University of Chicago and a Ph.D. in Finance from Columbia University.
He currently resides just outside of Baltimore with his wife and two daughters, whom he hopes to raise as next generation disruptors.

Howard Adler, Esq. (A&S '72), Former Deputy Assistant Secretary of the Treasury for the Financial Stability Oversight Council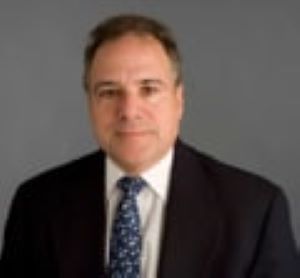 Howard B. Adler is an attorney and former government official. He served as Deputy Assistant Secretary of the Treasury for the Financial Stability Oversight Council, where his job was to monitor and remediate threats to the financial stability of the United States. The Secretary of the Treasury awarded him the Treasury Distinguished Service Award for his work. For over 30 years, he was a partner at the law firm of Gibson Dunn & Crutcher, LLP, where he was cohead of the firm's corporate transactional practice. He received numerous professional accolades as a lawyer, including recognition by Chambers USA: America's Leading Business Lawyers as a Senior Statesman and Tier 1 mergers and acquisitions and private equity lawyer in Washington, D.C.; Best Lawyers in America for securities law and mergers and acquisitions; and Super Lawyers for mergers and acquisitions and securities/ capital markets law. Prior to Gibson Dunn, he was Executive Vice President and General Counsel of The Riggs National Bank of Washington, D.C. Mr. Adler received his B.A. from The Johns Hopkins University and his J.D. from New York University School of Law, where he was Note and Comment Editor of the Law Review. Mr. Adler has served as a member of the Board of Governing Trustees of American Ballet Theatre, Treasurer of the Washington D.C. Bar and Secretary of the Johns Hopkins Alumni Council.

MEET OUR MODERATOR
Alexis Johnson (Whiting '14), Founder, Legends Investment Network, and President, Light Node Media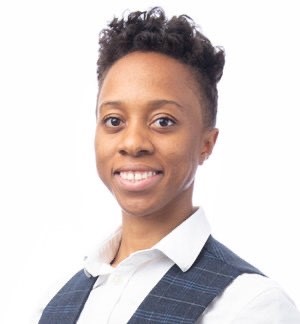 Alexis has over five years of experience in real estate development and construction management ranging from high-end residential, commercial, and healthcare with a total portfolio of over 2 billion in value. Alexis launched her media company back in 2015 targeting niche industries and communities.

Alexis began passively investing in cryptocurrencies early 2017 and, during the spring of 2018, launched Light Node Media subsidiary, an events, public relations and media company which targets the Blockchain community. In summer of 2019, Alexis founded Legends Investment Network, the largest private investment network for professional athletes and entertainers in North America, another subsidiary. Athletes and entertainers come together to learn about alternative investments and asset classes.

Alexis serves as President of the Johns Hopkins Blockchain and Fintech network which is an affiliate group of the university that connects students, alumni, and professors that work or express interest within the blockchain space.

Alexis graduated with Cum Laude distinction from Loomis Chaffee, an independent boarding school in Windsor, CT and part of Ten Schools Admissions Organization. A recipient of the Little Rock 9 Scholarship, Alexis holds a bachelors in Civil Engineering from Johns Hopkins University's Whiting School of Engineering.

Disclaimer: The perspectives and opinions expressed by the speaker(s) during this program are those of the speaker(s) and not, necessarily, those of Johns Hopkins University and the scheduling of any speaker at an alumni event or program does not constitute the University's endorsement of the speaker's perspectives and opinions.