The DNA of Achievers: 10 Traits of Highly Successful Professionals – A Conversation with Dr. Mathew Knowles, Executive Producer and Dad to His Daughters, Solange and Beyoncé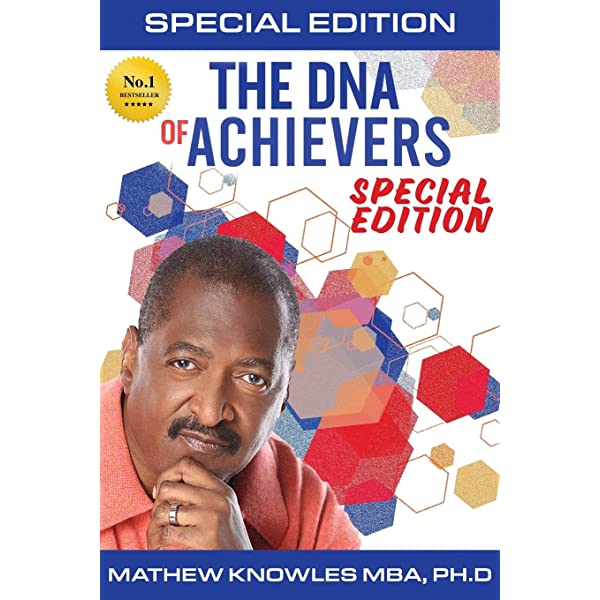 Sponsored by The Film and Media Studies Program, the Life Design Lab, and the Arts, Entertainment, Media, and Entrepreneurship Affinity

Intended to be a business, motivational, and inspirational discussion all rolled into one, this conversation with Dr. Mathew Knowles, moderated by JHU Peabody Institute alumnus, Paul Jan Zdunek (Peabody '91), focuses on characteristics that are common among successful people from all walks of life. Throughout his long career, Dr. Knowles has encountered individuals who have motivated, inspired, and contributed to his success. His goal is to share illustrative, true-life experiences of the ten traits commonly shared by successful people, including: passion, vision, work ethic, team-building, planning, talk-to-do ratio, learning from failure, giving back, risk-taking, and thinking outside the box. As a self-made entrepreneurial success story who came from a small town and became the top salesperson at Xerox Medical System, sold successful businesses he created, and became one of the world's top entertainment executives in the music industry, Dr. Mathew Knowles embodies all of these traits – we will examine those he feels are the most critical for your own success.
Please, access the Zoom here:
Join from a PC, Mac, iPad, iPhone or Android device:
Please click this URL to join. https://jh.zoom.us/j/91659693364
Or join by phone: US: +1 301 715 85920
Webinar ID: 916 5969 3364

MEET OUR GUEST SPEAKER
Mathew Knowles, Ph.D.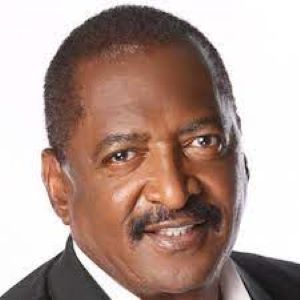 Author, professor, lecturer, public speaker, entrepreneur, music executive, artist manager, fighter and survivor would be the words used to sum up the life and career of Mathew Knowles, Ph.D.

Knowles is widely recognized in the entertainment industry for his effective approach in developing and promoting award-winning artists. As founder of Music World Entertainment Corporation, he has served as executive producer for more than 100 award-winning, platinum and gold albums in multiple genres, including pop, R&B, gospel, dance, and country, as well as soundtracks and special-themed projects. Record sales have exceeded 450 million worldwide, with work featuring some of the biggest names in music including Chaka Khan, Earth Wind & Fire, The O'Jays, Destiny's Child, Solange, and Beyoncé, to name a few.

Knowles has garnered countless awards for his achievements in business, the music industry, and community partnerships. He is the winner of an MTV Video Music Award, the recipient of the Century Award of Excellence (2011) from the Omega Psi Phi Fraternity, and he also received the 2011 Living Legends Foundation Award. He was named the "2007 International Executive of the Year" by the Greater Houston Partnership, and was honored by the City of Houston with the declaration of "Mathew Knowles Day." In 2018, he served as a guest judge on Idols South Africa which is equivalent to the American Idols.

Knowles is a 1974 graduate of Fisk University, where he earned both a Bachelor of Arts degree in Economics and a Bachelor of Science degree in Business Administration. He was bestowed the honor of Doctor of Humane Letters from his alma mater at the University's 2008 Commencement Ceremony.

Dr. Knowles possesses an MBA in Strategic Planning and Organizational Culture and a Ph.D. in Business Administration from Cornerstone Christian Bible College, and has held professorships at Texas Southern University, where he taught both undergraduate and graduate level courses on the entertainment industry and entrepreneurship and is currently teaching Music and the Digital Age at The University of Houston; at The Art Institute International he is teaching a course titled The Emancipation of Slaves Through Music, as well as Prairie View A&M University where he teaches in the School of Business. He was also a distinguished lecturer at Cornell University, Fisk University and Rice University.

He has travelled all over the world as a keynote speaker, guest lecturer, and panelist at various prestigious universities and organizations. At Harvard University, he was featured as a panelist at opening night of the Black Institutions and Race Futures symposium and most recently completed a course in Ethical Leadership at Harvard University. He was invited by Cornell University's Africana Studies Department to be a special guest lecturer where he engaged in a spirited conversation with students about race relations in America. In addition, he had notably successful speaking engagements at The University of Cape Town, Berklee College of Music, Hampton University, Howard University, Rice University, Alabama A&M, Texas A&M Corpus Christi, and the University of Southern California. Other highlights include being keynote speaker at The Greater Houston Partnership's HYPE Impact Awards, the eWomen Network Conference, and the Creating Your Masterpiece conference in Tuscany, Italy. He has also led the Graducation Commencement for Florida Memorial University, Cornerstone Christian Bible College International, and Fisk University.

Dr. Knowles is also the author of the #1 best-selling book, The DNA of Achievers: 10 Traits of Highly Successful Professionals. His other books include Racism from the Eyes of a Child, a personal reflection on racism in America through the lens of his childhood; The Emancipation of Slaves Through Music, where he presents a keen examination of the liberating effects of music on oppressed people; and his most recent titles PUBLIC RELATIONS AND MEDIA, PR Strategies for the Digital Age, a bite sized yet comprehensive manual into the most effective ways to navigate through the feverish new publicity landscape and DESTINY'S CHILD: The Untold Story, a deeply revealing story of a father raising his child to be the biggest global superstar of our current generation. Along with the Destiny's Child expose, Dr. Knowles released a companion album, DESTINY'S CHILD: The Untold Story Presents Girls Tyme, featuring 15-tracks of never-before-heard recordings from the beginning of Destiny's Child, when they were known as Girls Tyme.

Knowles' work in film and television includes Executive Producer of the number one box office movie Obsessed featuring Idris Elba and Beyoncé, Eight Days a reality show of cancer survivors, Breaking From Above as well as Stop The Spread Now a PSA that shows the ways that Coronavirus spreads. Knowles has many major feature movie soundtracks to his credit including Dreamgirls, Cadillac Records, Master of Disguise, The Fighting Temptations, and Charlie's Angels, all on Music World Entertainment Corporation record label.

His philanthropic efforts and community service endeavors include The Knowles Temenos House (a 400 unit housing complex for Houston's homeless), the Make-A-Wish Foundation, Gospel Music Association Board of Directors, Orchestra US Board Member, Rhythm and Blues Foundation Board Member, The Recording Academy Board of Directors, and the Survivor Foundation.

As a pioneer for African American success in the corporate world, Dr. Knowles intimately understands the need to empower the community by sharing his knowledge.

MEET OUR MODERATOR
Paul Jan Zdunek (Peabody '91)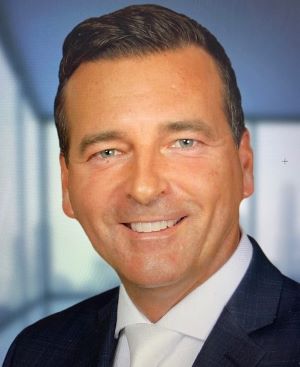 After a decade-long career as an orchestra conductor, Paul Jan Zdunek brings over 20 years of C-Suite experience providing business leadership and advisory services for middle market companies, family businesses and charitable organizations. He has been a business transformation advisor, change management leader and interim executive for institutions requiring financial or organizational revitalization. Paul is often engaged by organizations wanting to reimagine the foundational strategies of purpose, people and place, focusing on market differentiation, human capital resources and organizational development and culture.

Paul's expertise includes organizational & leadership development, change management, conflict and crisis resolution, complex facilitation, personal & professional coaching, philanthropic strategy, as well as stakeholder management.

Paul is a PROSCI® Certified Change Management Professional and Certified Exit Planning Advisor, CEPA®. He has taught at the University of Southern California's Sol Price School of Public Policy, as well as within the graduate Arts Administration program at Goucher College in Maryland, and continues to deliver keynote speeches at industry conferences and executive retreats, including Vistage Worldwide, on the topics of organizational transformation and sustainable success. Currently, he serves as the Board Chairman for two privately held companies and is the author of a book on cultivating GREY LEADERSHIP® titled Cowboys & Conductors: Conversations on Horseman-Humanship.

Paul has a Bachelor of Music in Composition from The Peabody Institute of Johns Hopkins University, a Master of Music in Orchestral Conducting from The Cleveland Institute of Music, and an MBA from the Peter F. Drucker School of Management at Claremont Graduate University.
SPECIAL REMARKS BY
Adam Rodgers, Director, Film and Media Studies Bachelor of Arts Program, Johns Hopkins University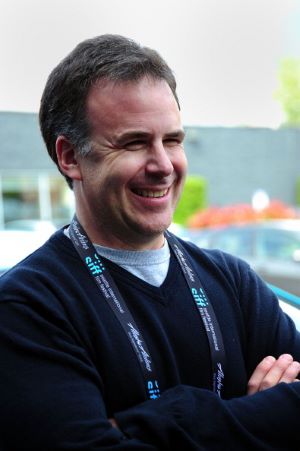 Adam Rodgers teaches screenwriting (and serves as Chair) for the Johns Hopkins University Program in Film & Media Studies. Adam received his undergraduate education at Duke University and went on to earn an MFA at New York University's Tisch School of the Arts (Graduate Film Program). During his 20+ years in Los Angeles, Adam sold and optioned spec scripts and pitches to Universal, Fox and Sony, among others, adapted an L.A. Times article into the television sports drama Racing For Time, co-wrote and directed the theatrical feature At Middleton starring Andy Garcia and Vera Farmiga, was shortlisted for an Academy Award for Best Live-Action Short Film (The Response), screened his films in festivals worldwide, and had his work selected for inclusion in the permanent Core Collection of the Academy of Motion Pictures Arts and Sciences' Margaret Herrick Library. He is currently in post-production on the short-form comedy web series Turf Valley, which he co-created and directed.
LEARN MORE ABOUT THE JOHNS HOPKINS BACHELOR OF ARTS PROGRAM IN FILM AND MEDIA STUDIES
The Johns Hopkins Bachelor of Arts Program in Film and Media Studies prides itself on balancing a rigorous education in history, aesthetics, and theory with a diverse array of approaches to creative practice, allowing neither to take primacy but producing strong liberal arts graduates who are critical thinkers, creators, and scholars. Our graduates, like our faculty, are hybrids who lead in their fields: able to function in multiple modes of study and craft, and consistently interested and engaged in both.

Helping students build bridges to careers in film and television through a variety of professionalization initiatives, including speaker events like this one with Dr. Knowles, is a major focus at FMS. The position of Special Advocate for Alumni and Outreach, currently held by Linda DeLibero, was designed to aid students seeking internships and post-graduate opportunities in the industry, grow professional alumni support networks in Los Angeles and New York, and create new professional avenues for both current FMS students and alums.
Each Intersession, FMS curates a trip to Los Angeles for eight FMS undergraduate majors and minors. The focus of the trip is to expose our students to the myriad opportunities available to them in the entertainment business. They visit production companies, studios, agencies, and individual creatives working within film, television, and other media industries. Since the program started in January 2015, the involvement of Johns Hopkins alumni has grown to include more than 100 members in the Los Angeles area, and the growth of this alumni network has immeasurably increased the number of students who are placed in both internships and entry positions in the industry in Los Angeles and New York.

Disclaimer: The perspectives and opinions expressed by the speaker(s) during this program are those of the speaker(s) and not, necessarily, those of Johns Hopkins University and the scheduling of any speaker at an alumni event or program does not constitute the University's endorsement of the speaker's perspectives and opinions.