The Economic Impacts of COVID-19 on the Healthcare Industry: A Panel Discussion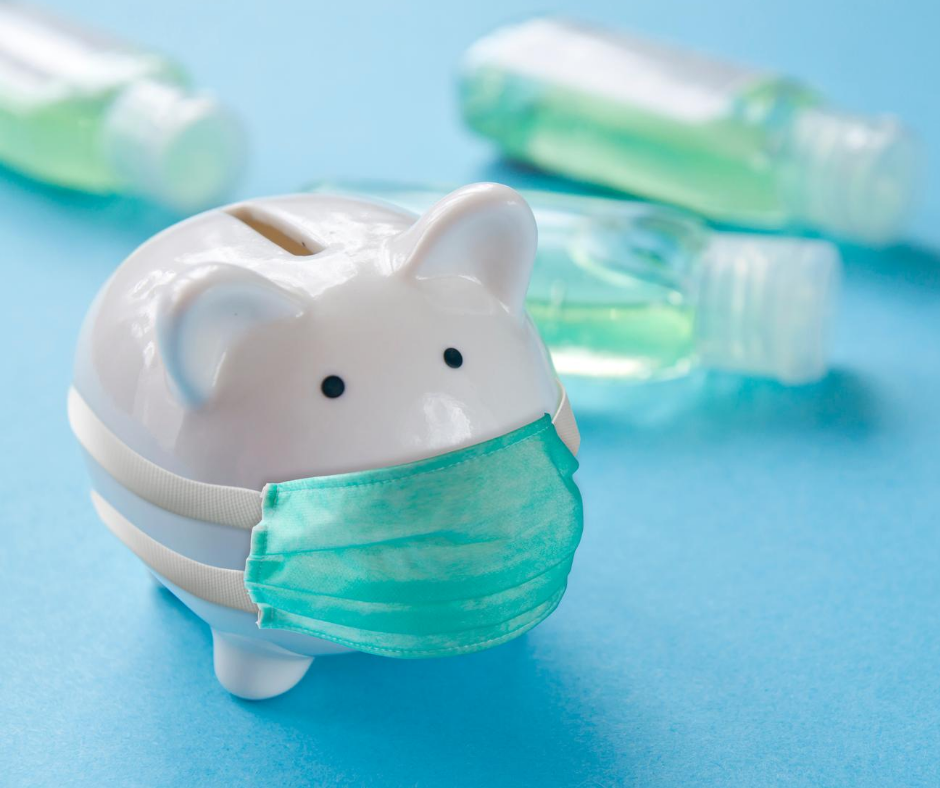 Sponsored by the Healthcare Affinity & Johns Hopkins Carey Business School
At a time when the nation is looking to the healthcare industry for leadership and service, the pandemic has led to a significant impact on the U.S. healthcare job market. Historically, the healthcare industry has been relatively immune from recessions. However, as services have been cut, income streams have been lost. Join us as our panel of speakers discuss the economic impacts of the pandemic on the healthcare industry. This event will be presented on Zoom.
Please click this URL to join. https://jh.zoom.us/j/96829156638
Webinar ID: 968 2915 6638

MEET OUR PANELISTS
Ge Bai, PhD, CPA, Associate Professor of Accounting, Johns Hopkins Carey Business School & Associate Professor of Health Policy & Management, Johns Hopkins Bloomberg School of Public Health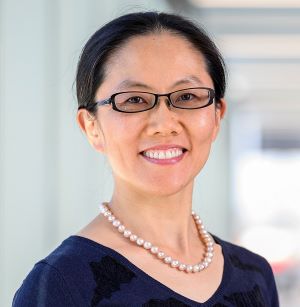 Ge Bai, PhD, CPA is an associate professor of Accounting at Johns Hopkins Carey Business School and associate professor of Health Policy & Management (joint) at Johns Hopkins Bloomberg School of Public Health. She is an expert on health care pricing, policy, and management. Dr. Bai has testified before House Ways and Means Committee, written for the Wall Street Journal, and published her studies in leading academic journals such as the New England Journal of Medicine, JAMA, JAMA Internal Medicine, Annals of Internal Medicine, and Health Affairs. Her work has been widely featured in ABC, Atlantic, CBS, CNN, Forbes, Fox News, Los Angeles Times, NBC, New York Times, NPR, The Guardian, U.S. News & World Report, Wall Street Journal, Washington Post, and other media and used in government regulations and congressional testimonies.
Tinglong Dai, PhD, Associate Professor, Operations Management and Business Analytics, Johns Hopkins Carey Business School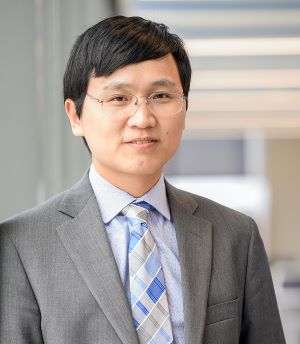 Tinglong Dai is an Associate Professor of Operations Management and Business Analytics at the Johns Hopkins Carey Business School, with joint faculty appointments at the Johns Hopkins School of Nursing and Institute for Data-Intensive Engineering and Science. He is on the leadership team of the Hopkins Business of Health Initiative. His research focuses on healthcare analytics, marketing-operations interfaces, and human-AI interaction. Most recently, his work explores the impact of COVID-19 on global supply chains and healthcare delivery.

Professor Dai has been recognized by the Johns Hopkins Discovery Award, Wickham Skinner Early Career Award (runner-up), INFORMS Public Sector Operations Research Best Paper Award, and POMS Best Healthcare Paper Award. His research has been published in leading academic journals, including Management Science, M&SOM,Marketing Science, and Operations Research. He is a Senior Editor of Production and Operations Management and an Associate Editor of Naval Research Logistics. He co-chairs the Johns Hopkins Symposium on Healthcare Operations and co-edits theHandbook of Healthcare Analytics, published by John Wiley & Sons in 2018.

His quotes or writings have appeared in Baltimore Sun, Barron's, Chicago Tribune, The Conversation, Fast Company, MarketWatch, Morning Consult, NBC, S&P Global Market Intelligence, Slate, U.S. News & World Report, USA Today, Washington Post, WebMD, and Yahoo! News, among other media outlets.

Professor Dai received his PhD (2013) and MS (2009) in Operations Management/Robotics from Tepper School of Business, Carnegie Mellon University, in addition to an MPhil (2006) in Industrial Engineering from the Hong Kong University of Science and Technology.

For more about Professor Dai, please visit http://tinglongdai.com
Kathleen Day, MBA, MS, MBA, Lecturer, Johns Hopkins Carey Business School, Author, and Journalist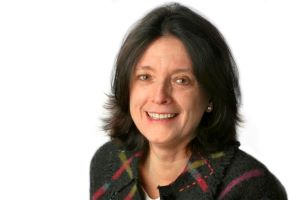 *Photo courtesy of The Washington Post

Kathleen Day joined the Johns Hopkins Carey Business School in 2013. A business author and journalist, she is a full-time lecturer with a specialty in financial crises and how they spread; in corporate governance; and in business communication, particularly during crises. Ms. Day previously taught at Georgetown University's graduate program in real estate, where she created an ethics course based on the series of financial crises in the United States over the last several decades, from the Great Recession through the 1980s banking crisis and the mortgage meltdown of 2007. In addition to financial crises, her interests include the related topics of corporate governance, particularly the history of the corporate form; government regulation and oversight; lobbying and campaign finance; ethics; crisis communication; and the application of artificial intelligence in finance. She is a contributor to The Washington Post and was a full-time business reporter at the paper from 1986-2008. Ms. Day received her BA from Bryn Mawr College and her MS from Columbia University Graduate School of Journalism. She received her MBA in Finance from NYU Stern School of Business.

Kathleen is also the author of a new book on financial crises entitled, "Broken Bargain: Bankers, Bailouts and the Struggle to Tame Wall Street," which is a history of the financial crises in the US.

Douglas E. Hough, PhD, Associate Director, MHA Program, Johns Hopkins Bloomberg School of Public Health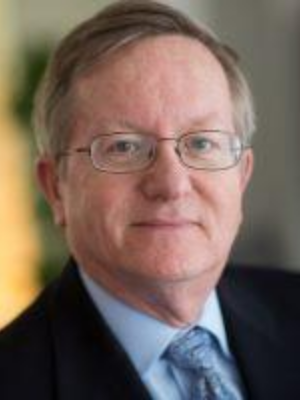 Douglas E. Hough, Ph.D. is Associate Scientist in the Department of Health Policy and Management at the Bloomberg School of Public Health, Johns Hopkins University. From 2013 to 2019, he was also Associate Director of the Master in Health Administration program in the Department of Health Policy and Management. Before that, he was Associate Professor at the Carey Business School of Johns Hopkins University He teaches in the areas of health economics and strategic planning. His research interests are in the application of the emerging field of behavioral economics to health care issues and in identifying the optimal size and structure of a physician practice. His book, titled, Irrationality in Health Care: What Behavioral Economics Reveals about What We Do and Why, was published by Stanford University Press in 2013. Dr. Hough has been a research economist at the American Medical Association, and a consultant in three health care strategy firms. He is a frequent speaker and author on health care issues. Dr. Hough earned his M.S. and Ph.D. in Economics from the University of Wisconsin, and his B.S. in Economics from MIT.

L. Reuven Pasternak, MD, MPH, MBA (A&S '71), Management and Program Analyst, US Department of Homeland Security & Business and Science Advisor, Health Care Management, Johns Hopkins Carey Business School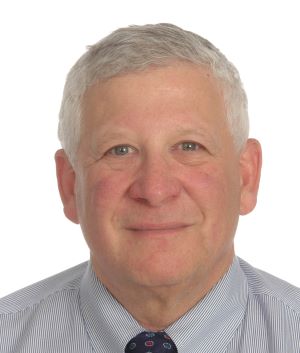 Dr. Reuven Pasternak is a physician and health care executive with an extensive background in health policy and systems, operations, practice management, clinical research, and academic affairs. A graduate of Johns Hopkins (BA, International Studies) and Duke (MD), he also holds an MPH in from the University of North Carolina School of Public Health (epidemiology, biostatistics, health policy) and an MBA from the Loyola (Maryland) School of Business. Dr. Pasternak trained in Pediatrics and Preventive\Community Medicine at UNC-Chapel Hill. He then trained in anesthesiology and critical care medicine at Johns Hopkins where he served on the faculty with appointments in the Schools of Medicine (Anesthesiology and Critical Care Medicine, Pediatrics), and Public Health (Health Care Policy and Management). At Hopkins, he engaged in research in surgical and clinical risk analysis and developed associated clinical programs to enhance quality and sustainability. He then went on to advanced leadership roles, including Vice Dean of the School of Medicine, where he co-led the integration of the Bayview and East Baltimore campuses and expanded the clinical and research base of the Bayview campus and Johns Hopkins Medicine. He left Hopkins after 20 years to enhance and grow systems as CMO of the Health Alliance of Greater Cincinnati and as CEO of Inova Fairfax Hospital and Executive VP of Inova in northern Virginia, both the dominant health systems in their regions. He most recently served as CEO of Stony Brook University Hospital (State University of New York) and as VP for Health Systems for Stony Brook Medicine. At Stony Brook he continued to advance innovative clinical and management programs and led the development of a multihospital health system, working with senior leadership in the SUNY system and New York State political and administrative leaders. He left Stony Brook in 2019 with the completion of planned acquisitions and system restructuring.

His experience also includes serving on numerous national and regional boards and advisory bodies, including the Advisory Board of the NIH Clinical Center, American Hospital Association, American Heart Association, American Society of Anesthesiologists, as well as other regional, state and local bodies. He has been engaged as a consultant to systems in the US, UK, Turkey, UAE, and China. This work was done in conjunction with Johns Hopkins International, Inova, and as an independent advisor. His work has been dedicated to the goal of establishing a framework for analyzing, structuring, and implementing programs in a manner that identifies and mitigates risk and combines innovative methods of clinical and managerial practice to optimize care, quality, and sustainability. He recently served as a Senior Advisor in Healthcare to the private equity firm Riverside Company and currently serves on the Board of Directors of Sparian Biosciences, a startup pharmaceutical firm, and as advisor to the Johns Hopkins Carey School of Business and to America's Essential Hospitals Institute's Fellows Program. He is also a co-Founder and Principal of the Vector 8 consulting group, a position from which he has taken a leave of absence to accept an interim appointment as an analyst to work with the Cybersecurity and Infrastructure Agency (CISA) and National Risk Management Center (NRMC) of the U.S. Department of Homeland Security to assess current and future responses to pandemics and other disruptive events. He served on active duty with the U.S. Navy (medical corps) in 1990-91 and then with the reserves, from which he retired in 1999 with the rank of Commander. He currently makes his home in Palm Beach Gardens, Florida, with his wife, Nancy, a retired health care and nurse executive who also had a senior role with Johns Hopkins Medicine and subsequently as a consultant.

MEET OUR MODERATOR
Lorraine Hutzler (A&S '08), Adjunct Assistant Professor of Health Policy and Management, NYU"s Robert F. Wagner Graduate School of Public Service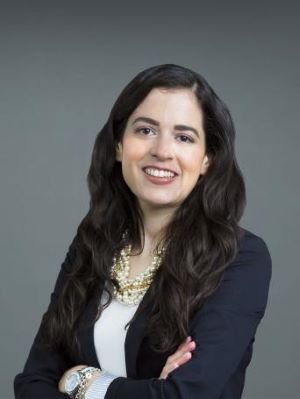 Lorraine is the Associate Director of the Center for Quality and Patient Safety at NYU Langone Orthopedic Hospital. She designed, built, and maintains a robust quality infrastructure for the Department of Orthopedic Surgery, with a focus on improving patient outcomes and experience. Among her initiatives were a hospital-wide protocol for universal Hepatitis C screening and treatment; improving patient satisfaction across all patient experience measures; and safe return and disposal of patients' unused opioid medications at all orthopedic patient sites.
Lorraine is a founding partner of Labrador Healthcare Consulting Services LLC, which focuses on assisting medical facilities and physician practices develop patient safety and quality infrastructure, as well as bundled payment initiatives. She is a reviewer for Journal for Healthcare Quality and is a member of the New York Association of Healthcare Quality, Healthcare Leaders of New York, American College of Medical Quality, and National Association for Healthcare Quality. Lorraine is an Alumni Leader for the Johns Hopkins University New York City Healthcare Affinity Group and a member of the Johns Hopkins University Second Decade Society. She has an interest in bioethics and the influence of the pharmaceutical industry on physician opioid prescribing patterns.
Lorraine holds a BA in Economics from Johns Hopkins University, and a Master's of Public Administration in Health Policy and Management from New York University, and is Lean Sigma/Six Sigma certified.