Understanding Impeachment with Congressman Jamie Raskin and Former Florida Attorney General and U.S. Representative, Bill McCollum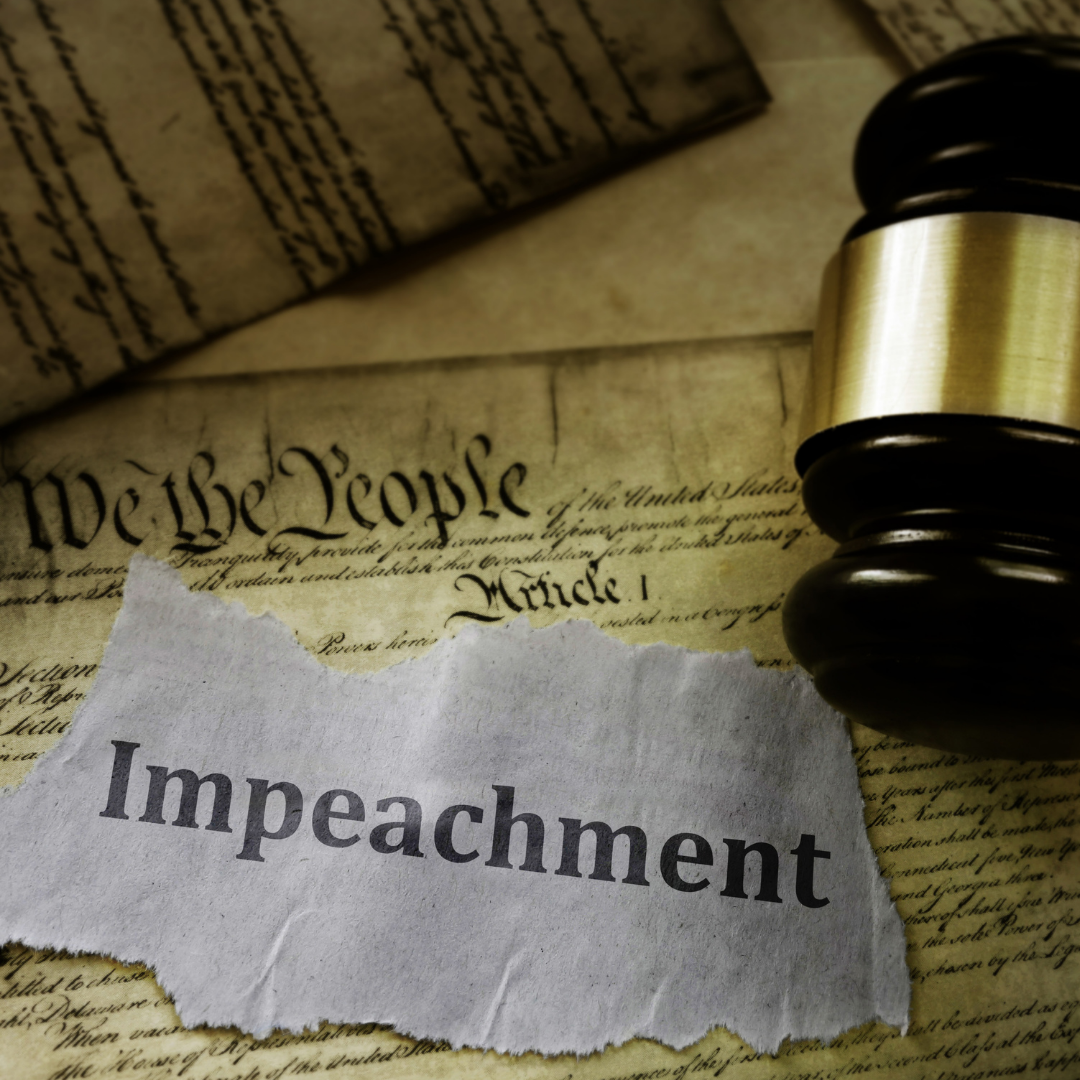 Sponsored by the SNF Agora Institute and the Hopkins Alumni in Law Affinity

What is impeachment and how does it work? Join U.S Congressman, Jamie Raskin, and Former Florida Attorney General and U.S. Congressman, Bill McCollum, as they discuss the impeachment process and their personal experiences. Recently, Congressman Raskin led the impeachment prosecution in the Senate of former President Donald Trump. Mr. McCollum served as a House impeachment manager in the 1999 impeachment trial of former President Bill Clinton. The discussion will be led by Stephen Ruckman, Deputy Director of the SNF Agora Institute and presented on Zoom.
Please, access the Zoom here:
Join from a PC, Mac, iPad, iPhone or Android device:
Please click this URL to join. https://jh.zoom.us/j/92979186277
Or join by phone: US: +1 301 715 8592
Webinar ID: 929 7918 6277

MEET OUR SPEAKERS
Jamie Raskin, U.S. Congressman, Maryland's 8th District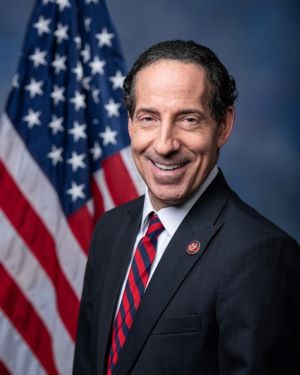 U.S. Congressman Jamie Raskin proudly represents Maryland's 8th Congressional District in the U.S. House of Representatives. The district includes Montgomery, Carroll, and Frederick Counties. Congressman Raskin was sworn into his second term at the start of the 116th Congress on January 3, 2019. Congressman Raskin is a returning Member of the House Judiciary Committee, the Committee on Oversight and Reform, and the Committee on House Administration. This Congress, he joined the House Committee on Rules and now Chairs the Rules Subcommittee on Expedited Procedures. Raskin is Vice Chair of the House Administration Committee, Chair of the Oversight Subcommittee on Civil Rights and Civil Liberties, and Vice Chair of the Judiciary Subcommittee on the Constitution. Raskin is the Caucus Leadership Representative for the 116th Congress, a role in which he represents Junior Members of the Caucus (those who have served five or less Terms) at the leadership table. He was also appointed to serve as a Senior Whip for the 116th Congress.

Prior to his time in Congress, Raskin was a three-term State Senator in Maryland, where he also served as the Senate Majority Whip. He earned a reputation for building coalitions in Annapolis to deliver a series of landmark legislative accomplishments. He was also a professor of constitutional law at American University's Washington College of Law for more than 25 years. He authored several books, including the Washington Post best-seller Overruling Democracy: The Supreme Court versus the American People and the highly-acclaimed We the Students: Supreme Court Cases For and About America's Students, which has sold more than 50,000 copies.

Congressman Raskin is a graduate of Harvard College and Harvard Law School.

Bill McCollum, Partner, Dentons, and Former Florida Attorney General and U.S. Congressman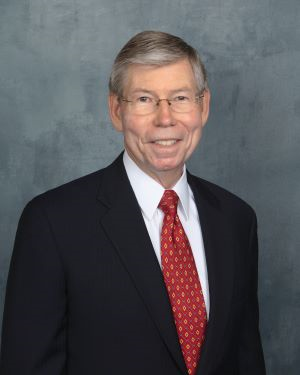 Former Florida Attorney General and Congressman Bill McCollum Co-Chairs Dentons' US State Attorney General Practice. His practice focuses on corporate compliance and investigations; complex state legal, regulatory and legislative matters; state anti-trust law enforcement; multi-state investigations and litigation; public policy; and advising and assisting companies with disruptive new technologies. He has represented and consulted for companies from a variety of industries with manufacturing and other business interests in Asia, Europe, the Middle East and Latin America

Bill served as the 36th Attorney General of Florida from 2007-2011. During his term of office he led the challenge by a large group of state attorneys general to the constitutionality of the Affordable Care Act, positioned Florida as a national leader in the fight against child pornography and internet child predators, and championed a wide range of consumer protection causes from claims coming out of the Deepwater Horizon oil spill to combatting mortgage fraud and Medicaid fraud. Since developing, advocating for and gaining enactment of a law in Florida capping contingency fees in state litigation outsourced to private attorneys, Bill has championed enactment of similar Transparency in Private Attorney Contracting legislation in many other states.

As a member of the Florida Cabinet, Bill was one of only four statewide elected officials who shared executive power over the state pension fund, the Financial Services Commission (insurance, banks and securities), the Division of Bond Finance, the Department of Revenue, the Land and Water Adjudicatory Commission, the Florida Highway Patrol and the Florida Department of Law Enforcement.

A Republican, Bill represented Florida's 8th Congressional District in the US House of Representatives from 1981-2001, serving on the Judiciary, Banking and Financial Services and Intelligence Committees. He held a number of leadership positions including Chairman of the Judiciary Subcommittee on Crime; Chairman of the Subcommittee on Human Intelligence, Analysis and Counterintelligence; Vice Chairman of the Banking and Financial Services Committee; Ranking Member of the subcommittee overseeing the Federal Reserve; Founder and Chairman of the House Task Force on Terrorism; and served as Vice Chairman of the House Republican Conference for three terms. He was one of 15 Members selected to serve on the House Committee to Investigate the Iran-Contra Affair and was a House Manager for President Clinton's impeachment trial.

Since 2013, Bill has served as Chairman of the Republican State Leadership Committee, a Section 527 organization dedicated to gaining and maintaining Republican control of state legislative bodies across the country and electing Republican lieutenant governors and secretaries of state.

Bill served on active duty in the US Navy from 1969-1972, and in 1992 retired from the Naval Reserve as a Commander, having served 23 years as an officer in the Judge Advocate General's Corps (JAG). Prior to his election to Congress he was a litigation partner with the Orlando law firm Pitts, Eubanks & Ross. After retiring from Congress in 2001 until assuming office as Florida Attorney General in 2007 Bill was a partner with Baker & Hostetler, LLP. He was Chairman of Healthy Florida Foundation which in 2003 held a series of five professionally facilitated retreats with over 100 delegates representing a cross section of healthcare stakeholders who analyzed America's health care delivery system, reached consensus and published 14 recommendations for reform. In 2005-2006, he served as a member of the State University System of Florida Board of Governors.

MEET OUR MODERATOR
Stephen Ruckman, Deputy Director, Johns Hopkins, Stavros Niarchos Foundation, SNF Agora Institute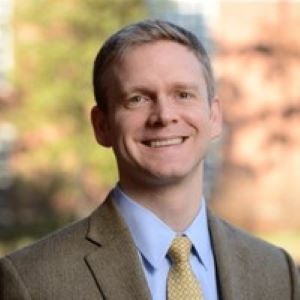 Stephen Ruckman is deputy director for SNF Agora, where he works closely with the director and team to advance the institute's research and teaching missions and support delivery of all institute activities. Prior to joining the institute, he held a number of policy roles in the government and nonprofit sectors, most recently serving as JHU's senior adviser to the president for policy.

Over his career, Ruckman has worked in both federal and state government and for both houses of Parliament. An attorney by training, he was senior policy adviser in the Enforcement Bureau of the Federal Communications Commission and an assistant attorney general in the Maryland Office of the Attorney General, where he handled policy matters ranging from campaign finance reform to consumers' online privacy. He also worked as a fellow and program manager of the Hills Program on Governance at the Center for Strategic and International Studies.

Ruckman graduated magna cum laude from Amherst College, receiving his B.A. in political ethics and music. He holds a J.D. from Yale Law School, a M.A.R. in Ethics from Yale Divinity School, and a M.Sc. in Philosophy, Policy, and Social Value from the London School of Economics, which he attended as a Fulbright Scholar. He is a member of the bar in Maryland and Washington, D.C.

INTRODUCTIONS
Camille G. Fesche, Esq. (A&S '02), Partner, Rifkin Weiner Livingston LLC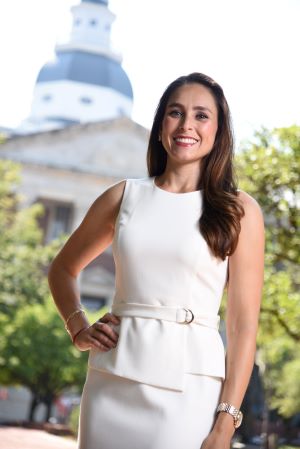 Camille G. Fesche, Esq. (A&S '02) is an attorney and Co-Chair of the Government Relations and Lobbying Division of her firm, Rifkin Weiner Livingston, LLC. She is an effective advocate for a diverse group of clients with complicated and nuanced issues. She represents clients before the Maryland General Assembly, Montgomery and Baltimore Counties, and procurement decision-makers. She works closely with clients to develop goals and implement both short- and long-term strategies. She was named a Maryland Rising Star in 2014, 2015, and 2016. Camille received her BA in International Relations with a minor in History from Johns Hopkins University. She received her JD from Georgetown University Law Center.

Disclaimer: The perspectives and opinions expressed by the speaker(s) during this program are those of the speaker(s) and not, necessarily, those of Johns Hopkins University and the scheduling of any speaker at an alumni event or program does not constitute the University's endorsement of the speaker's perspectives and opinions.