Visionary Philanthropy: Mary Elizabeth Garrett, Women's Education, and the 19th Amendment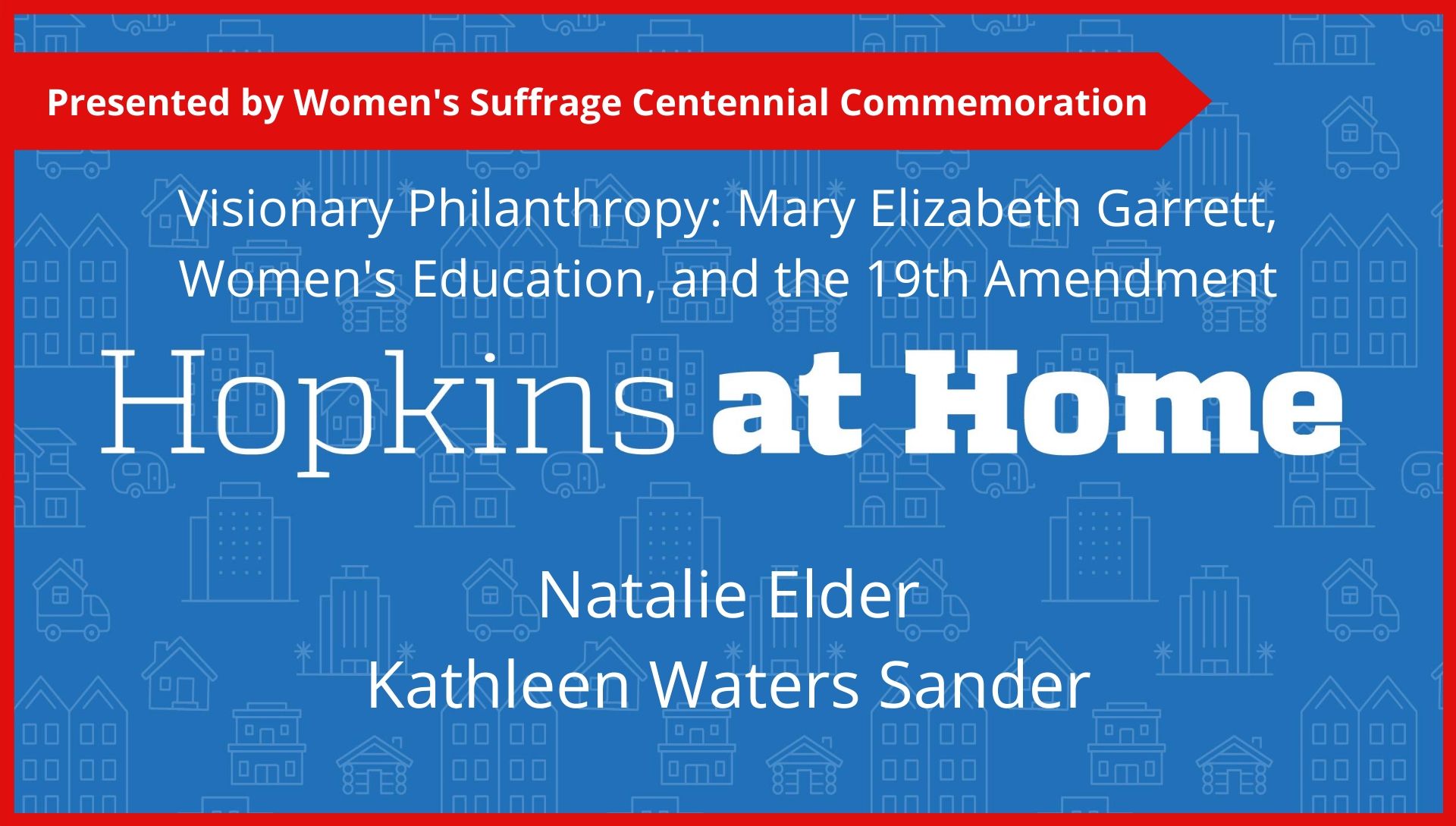 Brought to you by Hopkins at Home
In this conversation between author Kathleen Waters Sander and curator Natalie Elder, they will explore the role that Baltimore's Gilded Age philanthropist Mary Elizabeth Garrett played in the fight to pass the 19th amendment. Garrett's suffrage activism revived the fight in Baltimore in the early 1900s. Perhaps more importantly, her championing of women's education decades before created a generation of women who were equipped to passionately fight for equality—which required women's suffrage. As part of this talk, we will explore an excerpt from Sander's book Mary Elizabeth Garrett: Society and Philanthropy in the Gilded Age, and a new online exhibit from the Chesney Medical Archives about Johns Hopkins women who fought for suffrage.
This lecture is the first in the Hopkins at Home Women's Suffrage Series. See the upcoming sessions in this series here!
Visit https://womensvote100.jhu.edu/ for more information about Johns Hopkins University's Women's Suffrage Centennial Commemoration.
Join the conversation on social using #JHUWomensVote100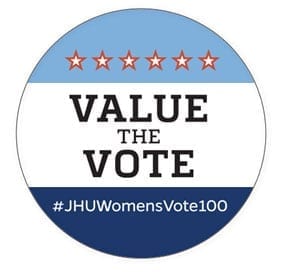 Did you know that Hopkins alumni and employees are eligible for discounts on Odyssey courses? Alumni receive a 25% discount. Employees receive 80% remission. Wow!