Social Innovation Lab (SIL) Innovators' Showcase Celebration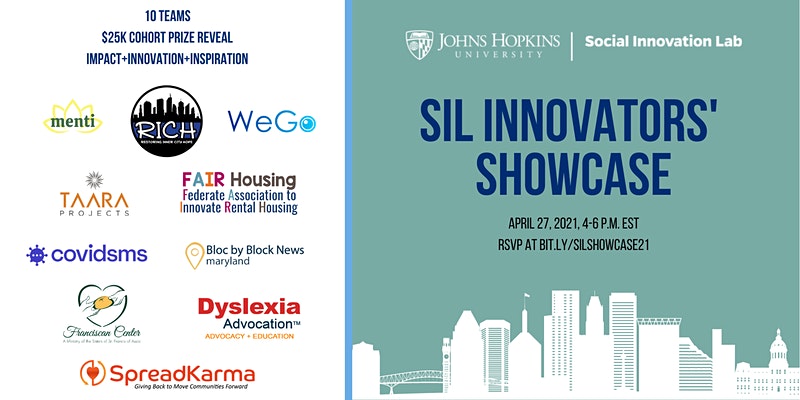 Join us on Tuesday, April 27, to hear from social innovators as they share the stories behind their solutions tackling challenges in Baltimore and beyond.
Over the last five months, the teams in the Social Innovation Lab's seventh Accelerator cohort have been working hard to validate their business models and potential for impact. Now, they will share their journeys with you!
Our event will culminate in the announcement of the $25k Cohort Prize, which is awarded to the team based on the strength of their progress over the cohort period, plans for future growth, and potential for impact.
For more information, including event agenda, group bios, and more, visit the EventBrite Registration Page.