Johns Hopkins Alumni Virtual Book Club: May - July 2021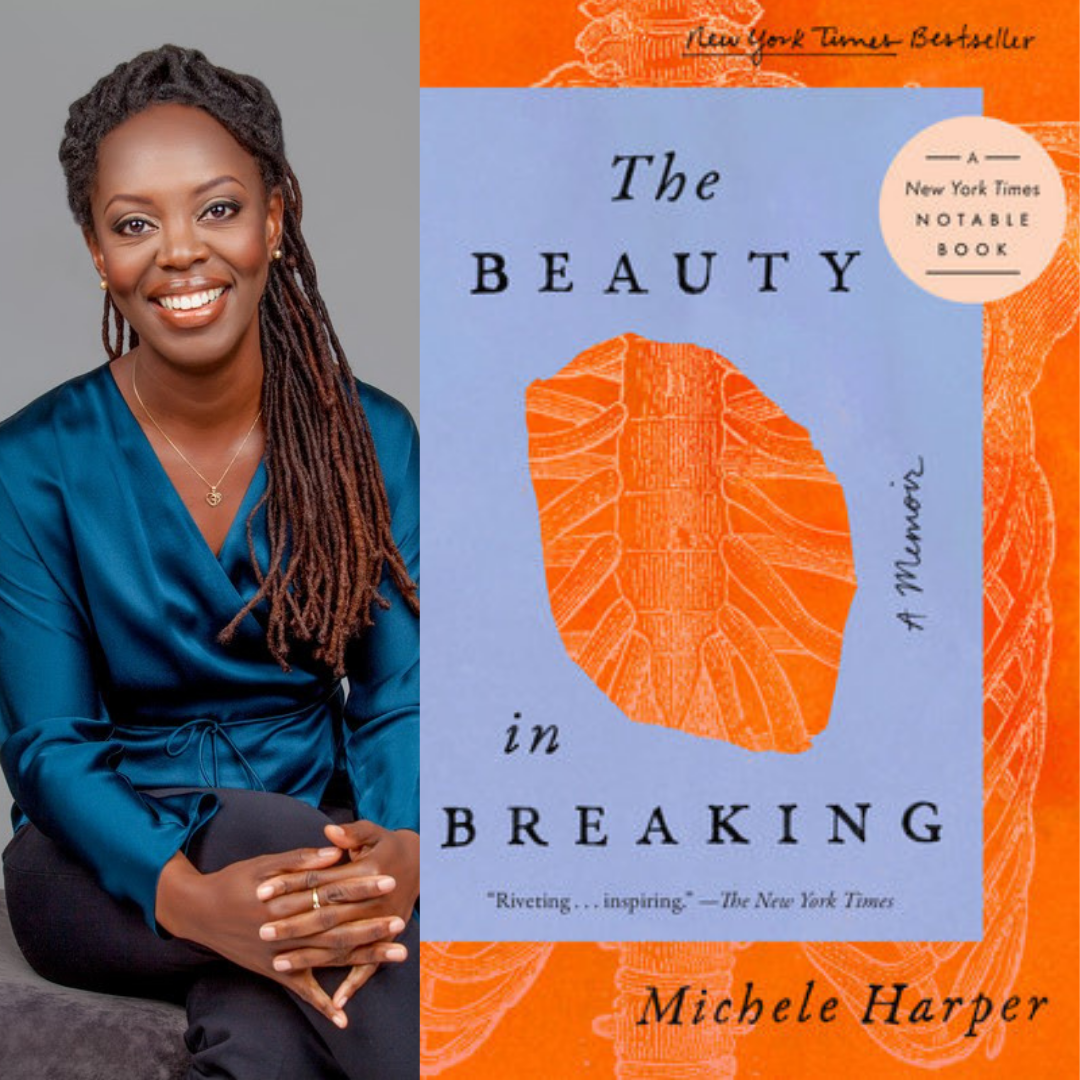 Need a summer read? Join the Johns Hopkins Alumni Virtual Book Club for our exclusive Q&A with New York Times bestselling author Michele Harper!
Beginning in May, the Book Club will start reading and discussing the acclaimed memoir The Beauty in Breaking. Please join us for this journey and in discussions on our private online forum, which will culminate in a live, exclusive Author Talk Q&A with author Michele Harper on Wednesday, July 21!
The Beauty in Breaking is a "riveting, heartbreaking" (New York Times Book Review) memoir that explores how a life of service to others taught an emergency room physician how to heal herself. In her years as a doctor, Michele Harper came to realize that each of us is broken in one way or another. How we recognize those breaks, how we try to mend them, and where we go from there are all crucial parts of the healing process. In this poignant true story, Harper shows us how to let go of fear, how to tell the truth, and how to speak up for the disenfranchised.  
There is no cost to participate – you just have to get a copy of the book to enjoy. Don't delay--sign up right now!
About the Author
Michele Harper has worked as an emergency room physician for more than a decade at various institutions, including as chief resident at Lincoln Hospital in the South Bronx and in the emergency department at the Veterans Affairs Medical Center in Philadelphia. She is a graduate of Harvard University and the Renaissance School of Medicine at Stony Brook University. The Beauty in Breaking is her first book