Hopkins on the Hill: How Can We Address Educational Disparities Exacerbated by COVID-19?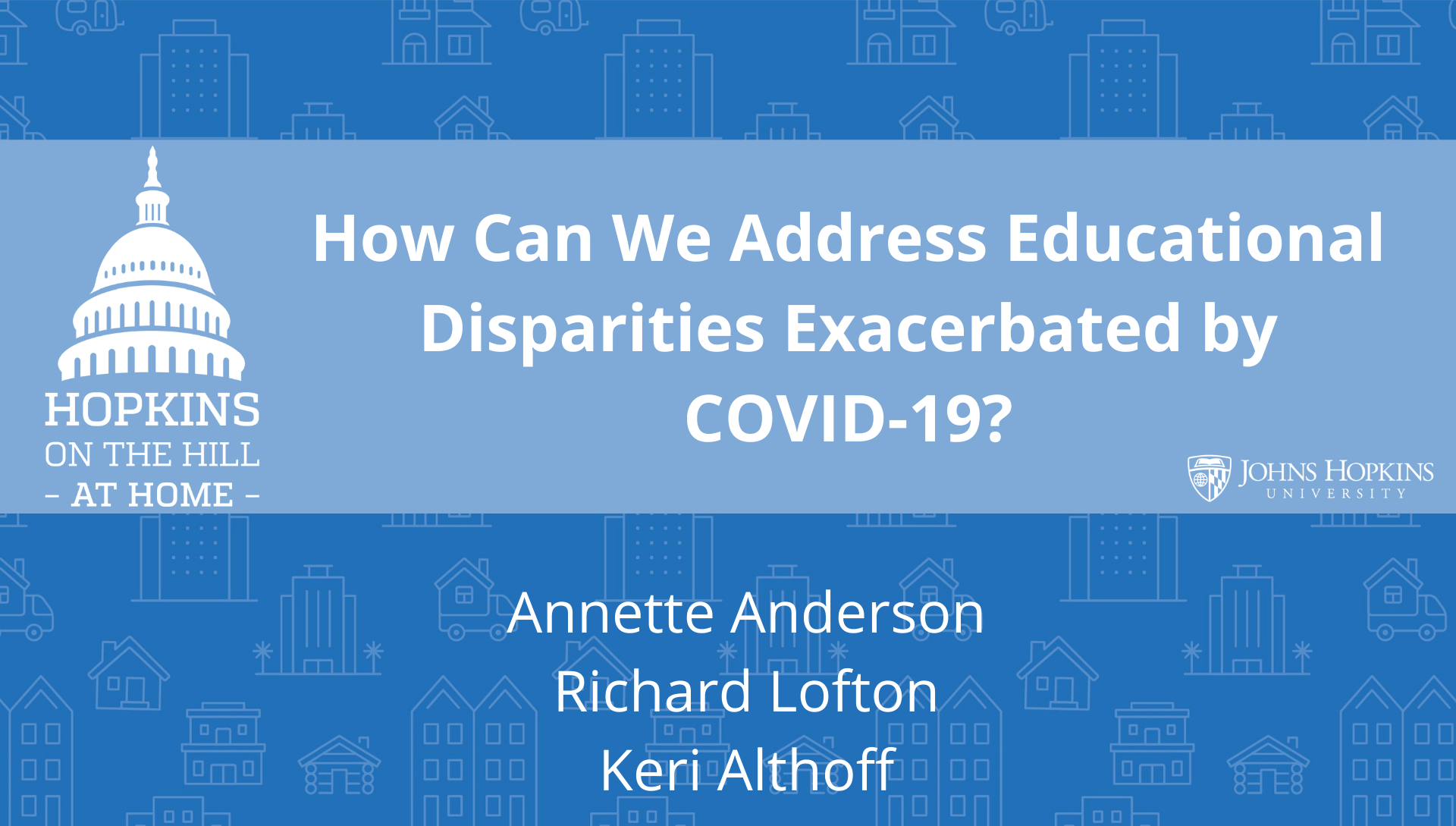 Brought to you by Hopkins at Home, Hopkins on the Hill, and the Johns Hopkins University Office of Research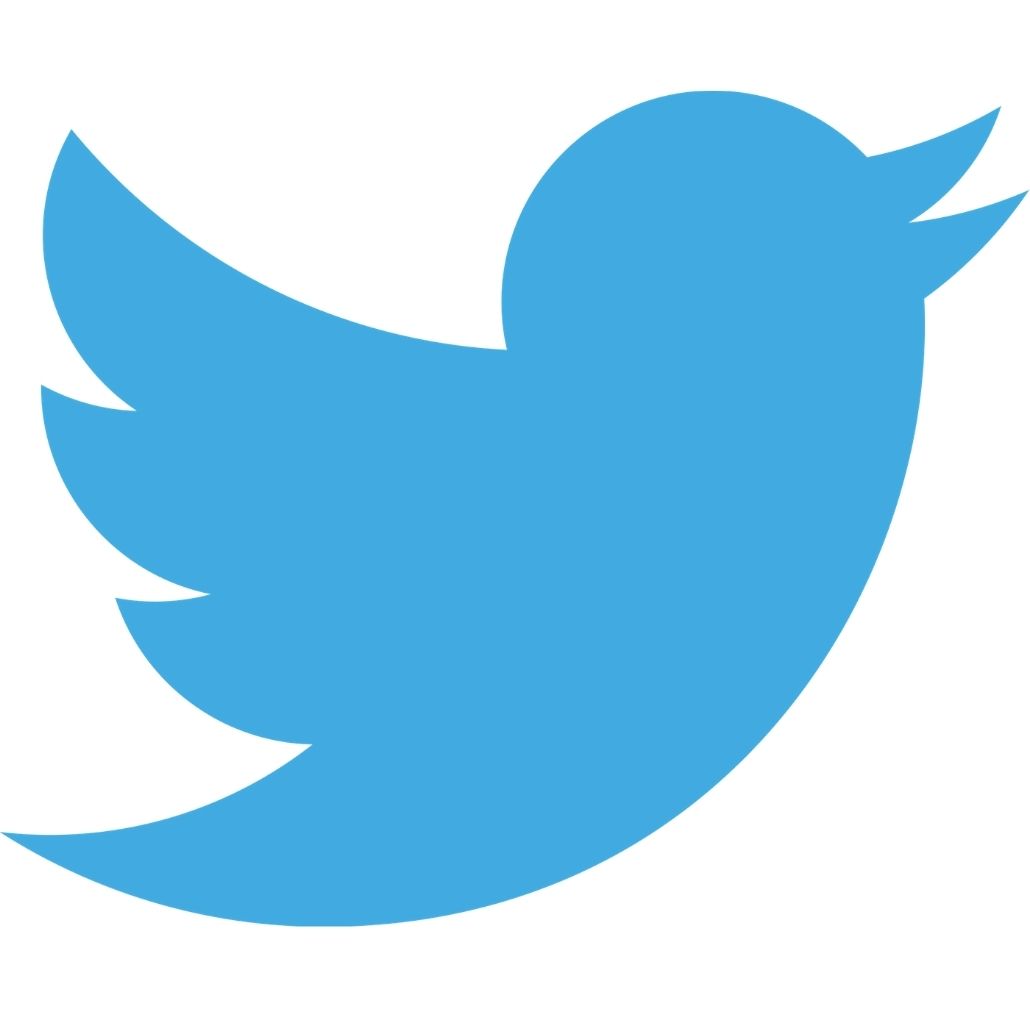 Follow us on Twitter to join the conversation: @HopkinsatHome, #HopkinsatHome

ABOUT THE PROGRAM
Schools have faced unprecedented challenges in the COVID-19 era, including tracking students' progress and engagement while converting to a virtual environment and/or managing novel hybrid schedules. These challenges have disproportionately affected our most vulnerable students: those from low-income families. Join educational experts, Annette Anderson (PhD) and Richard Lofton (PhD), as they discuss lessons learned from the last year and what can be done to improve educational equity in the United States.

ABOUT THE PRESENTERS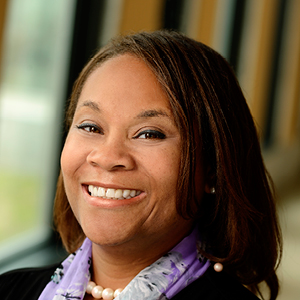 Annette C. Anderson, PhD, is a native of Baltimore and a graduate of Baltimore City Public Schools, an experience that has left an indelible mark on her career interests in educational equity and adequacy. Besides her research pursuits, she has served in a variety of school-based positions, including classroom teacher, teacher leader, curriculum coordinator, and assistant principal. She served as the chief executive officer and founding principal of Widener Partnership Charter School, the first university-assisted charter school in Pennsylvania. The school quickly became known to state and local education officials as a successful model for university-public school partnerships. She is the Deputy Director of Johns Hopkins Center for Safe and Healthy Schools and has assumed advisory and related duties for the School Administration & Supervision programs at the Johns Hopkins School of Education. She holds a Ph.D. and master's degree from University of Pennsylvania, a second master's degree in public policy from Georgetown University, and a bachelor's degree from Syracuse University.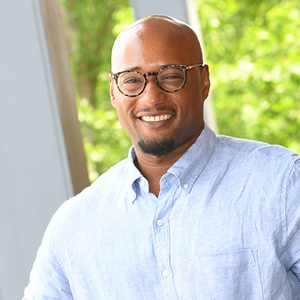 Richard Lofton, Jr., PhD, an assistant professor of education at the Center for Social Organization of Schools and Johns Hopkins School of Education, is co-principal investigator for the national evaluation of the Student Success Mentor Initiative, which is funded by the Arnold Foundation. The initiative aims to reduce chronic absenteeism, develop caring relationships within schools and increase successful outcomes for students. Also, his research explores the Black habitus of African American students and parents and the impact of concentrated poverty on homes, schools and communities. His research examines the importance of uncovering systemic inequalities, illuminating agency and developing meaningful relationships with students and their parents for academic success. He is a graduate of Teachers College, Columbia University, and recently completed a two-year postdoctoral fellow at the Center for Social Organization of Schools.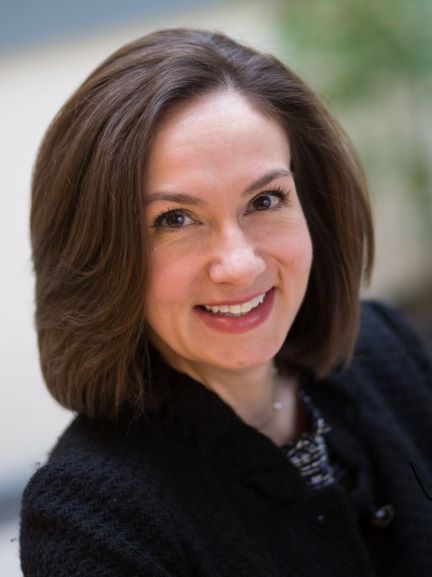 Keri N. Althoff, PhD, is the Provost's Fellow for Research Communication and an associate professor of epidemiology in the Bloomberg School of Public Health and the School of Medicine. As a Provost's Fellow, she is expanding our institutional capacity to share research achievements. Dr. Althoff's research interest is aging in the context of human immunodeficiency virus (HIV) infection. She serves as the co-director of the North American AIDS Cohort Collaboration on Research and Design (NA-ACCORD), which is a collaboration of more than 20 longitudinal HIV cohort studies of adults with individual-level harmonized data. She earned her bachelor's degree at the University of Iowa, then her MPH and PhD from the Johns Hopkins Bloomberg School of Public Health. Prior to becoming an accomplished epidemiologist, Dr. Althoff worked in public relations and journalism. Her skills and passion for sharing research with broad audiences make her the perfect host for Hopkins on the Hill at Home 2021.

The perspectives and opinions expressed by the speaker(s) during this program are those of the speaker(s) and not, necessarily, those of Johns Hopkins University and the scheduling of any speaker at an alumni event or program does not constitute the University's endorsement of the speaker's perspectives and opinions.