Webcast: #OpentheVault Series with Men's Lacrosse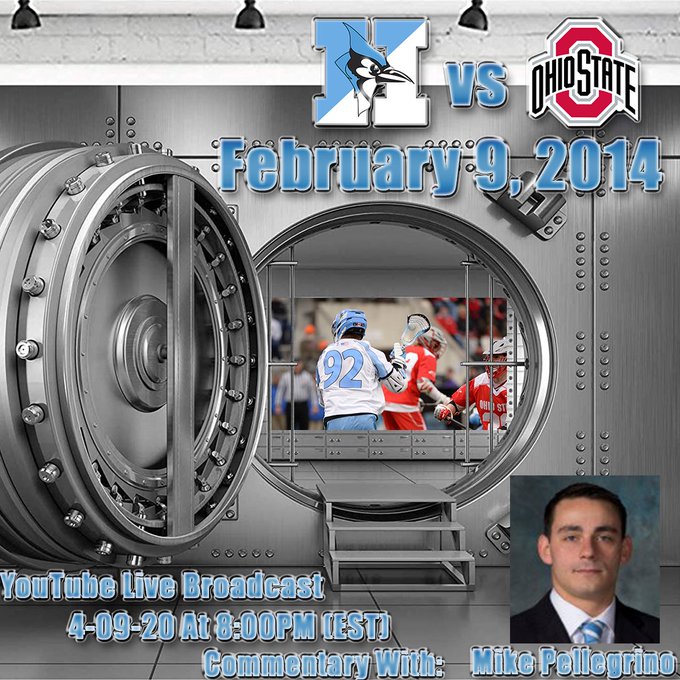 Join us on YouTube this Thursday, 4/9 at 8 pm eastern as we #OpenTheVault to re-live the 2014 Men's Lacrosse season opener, or experience it for the first time!
Mike Pellegrino will provide commentary in the live chat throughout the game!  Don't miss it!