Society of Black Alumni 2023 Reunion Homecoming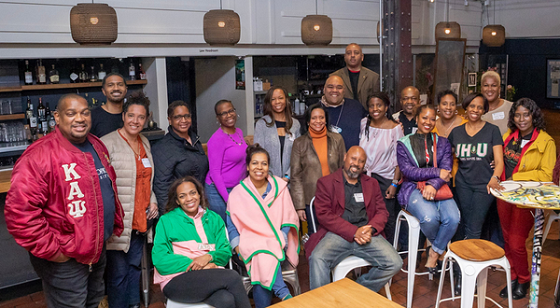 Sponsored by Society of Black Alumni (SOBA) 
Join other alumni and friends for a weekend celebration!
Friday, April 14, 2023 4:15pm ET/6pm ET
Ease into the festivities by attending the 3rd Annual Donald Bentley Memorial Lecture featuring  hosted by the Johns Hopkins Billie Holiday Project for Liberation Arts. Guest speaker Dr. Robert O'Meally, Zora Neale Hurston Professor of English, Columbia University will give this year's lecture then tour the Curated Exhibit from Billie Holiday Archives while enjoying Jazz music.
Join us for Cocktails and Conversations with Dr. Martha S. Jones, Society of Black Alumni Presidential Professor. Dr Jones will discuss her tenure as SOBA Professor, her research and take questions from attendees. A networking reception will precede her talk and end the evening, post discussion.  
Saturday, April 15, 2023 1pm ET/8pm ET
The Black and Blue Tailgate is back! Come to the Homewood Campus Saturday afternoon to network and grab a bite from Shareef's Grill Food Truck—hang out, or wander over to catch some of the LAX game.
SOBA Saturday Social: Game Night & Mixer will complete the weekend festivities at Motor House. Come early and play a game of Spades, enjoy some light fare and beverages—after 10 pm join DJ Ball Tech and hit the dance floor.