Putting Humpty-Dumpty together again: Rethinking American education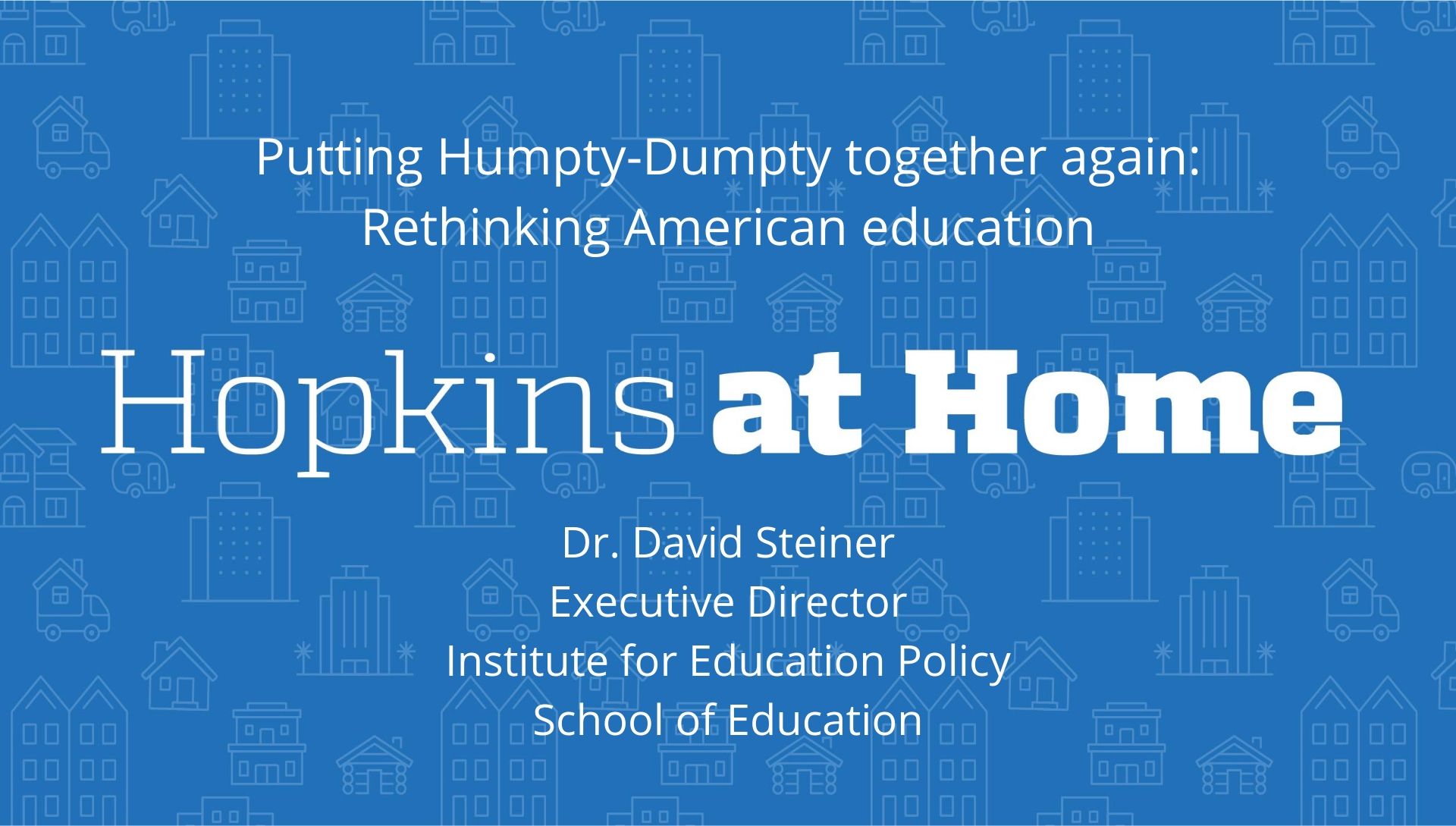 Brought to you by Hopkins at Home

We will share a portrait of America's K-12 Education system and suggest that it suffers from fundamental fragmentation. We will then consider if there is a way - in our wonderfully diverse society - of building a more effective approach to ensure real equality of opportunity for our children. Perhaps, we may conclude, COVID-19 might just offer a moment for crucial change.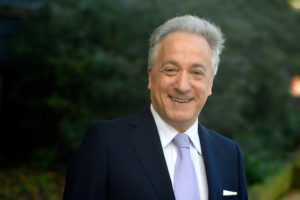 David Steiner is Executive Director of the Johns Hopkins Institute for Education Policy and Professor of Education at Johns Hopkins University. He currently serves as a member of the Maryland State Board of Education. Additionally, he serves on the boards of Core Knowledge and the Relay Graduate School of Education. Most recently, he was appointed to the Practitioner Council at the Hoover Institute, Stanford University. He previously served as Commissioner of Education for New York State, as the Klara and Larry Silverstein Dean at the Hunter College School of Education, and as Director of Education at the National Endowment for the Arts.

As NYS Commissioner, Dr. Steiner took a lead role in the State's successful $700 million Race to the Top application to support the redesign of state standards, assessments, and teacher certification requirements. His insistence on including major funding for curricula in that grant led to the launch of EngageNY, the nation's most consulted on-line curriculum resource. Dr. Steiner consults regularly with the federal government, state education leaders, educational reform organizations, and universities. He has addressed audiences on both side of the Atlantic, and authored books, book chapters, and more than fifty articles. He holds degrees from Balliol College, Oxford University (B.A. and M.A.), and Harvard University (Ph.D. in political science).