Julia Stevenson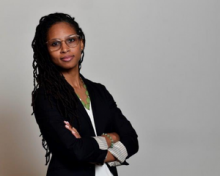 Director, Mid-Atlantic Region, Langdon Park Capital
Julia Stevenson leads Langdon Park Capital's activities in the Mid-Atlantic region, with oversight for the firm's workforce housing portfolio in the Greater Washington, DC Metropolitan area. She is also deeply involved in sourcing new investment opportunities and maintaining key relationships in the region.
Stevenson is an impact investor with over 17 years of industry experience in commercial real estate development and finance. Prior to joining Langdon Park Capital, Stevenson worked for LISC Strategic Investments, where she was responsible for deploying capital for its $250 million flagship fund, the Black Economic Development Fund. Prior to LISC, she was Vice President at Banneker Ventures, a Black-owned development firm, where her responsibilities included underwriting the firm's multifamily development investments, managing the company's overall cost of capital, and devising and building the firm's impact-focused investment management platform. Prior to Banneker, she was a Portfolio Manager at Eagle Bank, where she oversaw a $400 million portfolio of commercial real estate loans, and underwrote construction, pre-construction, commercial, single-family land development, and bridge-to-permanent financing for market rate transactions. Stevenson's career began as an assistant project manager at Gotham Development, a Black-woman-led firm based in DC and Baltimore, where she worked on the historic renovation of County-owned projects in Baltimore, MD.
Stevenson graduated from Brown University with a B.A. in Urban Studies and Johns Hopkins Carey Business School with a M.S. in Finance. She currently serves on the Board of Directors for CREW DC and is she is an active member of ULI Washington. Stevenson is based in Langdon Park Capital's Washington, DC office.